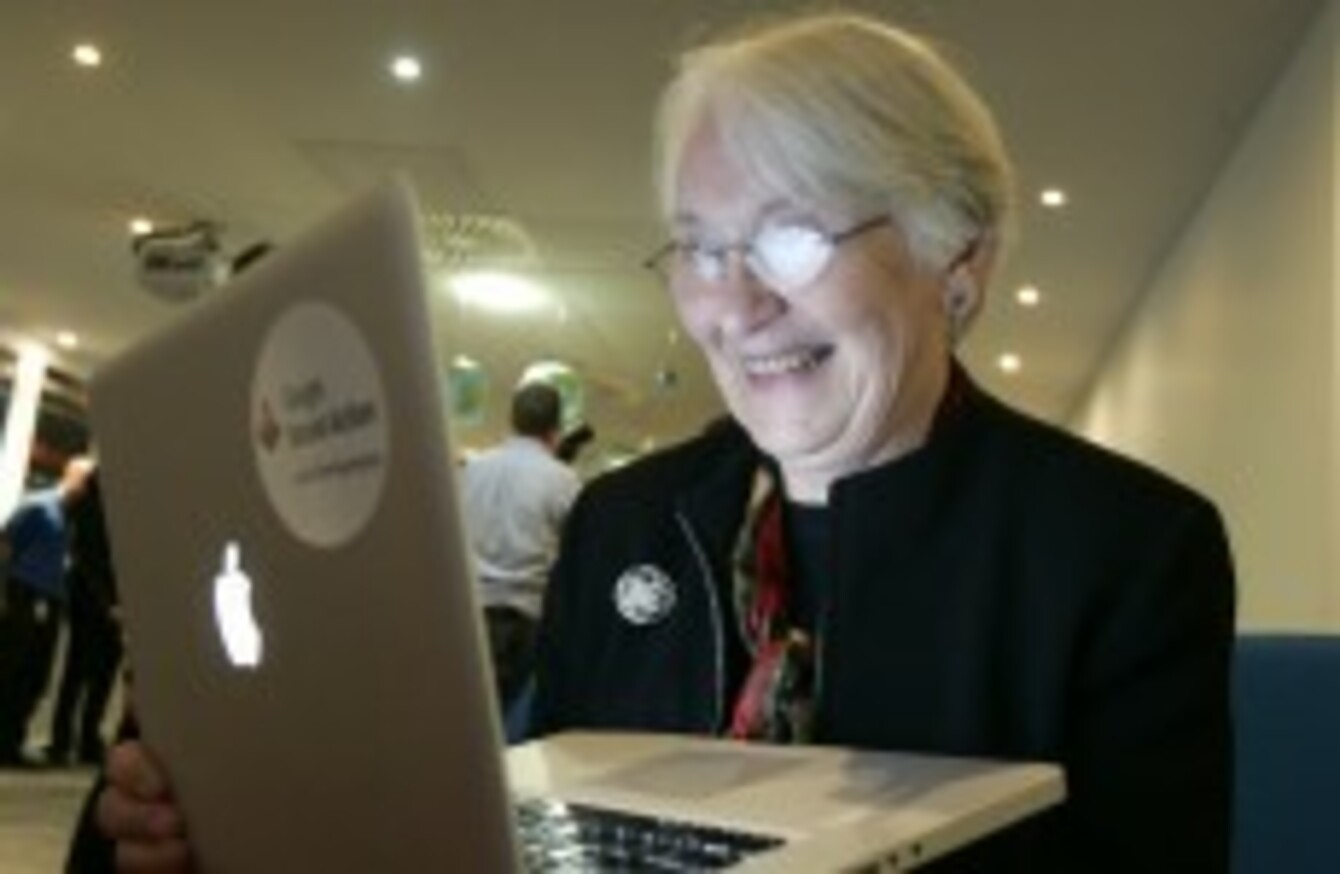 2011 Google Silver Surfer winner, Dorothy Harrington.
Image: Mark Stedman via Photocall
2011 Google Silver Surfer winner, Dorothy Harrington.
Image: Mark Stedman via Photocall
SILVER SURFERS ARE on the rise, says a manufacturer of easy-to-use mobile phones.
According to a survey commissioned by Doro Ireland, the senior market has become a lot more prominent.
Mobile phone ownership is increasing amongst seniors with nearly 90 per cent of those in the age bracket 65-74 owning a mobile phone.
There is a significant fall-off in the over 75 age group, with only 66 per cent owning a mobile phone.
The survey also shows that most seniors with a mobile phone find the device is not suited to their specific requirements, with buttons that are too small to use and over-complicated function options.
"The senior consumer is no longer afraid to embrace new technology providing the products on offer can be shown to truly benefit them in some way," said Chris Millington, director of Doro Ireland.
Dubbed 'silver surfers', this group has huge market potential and buying power said Mr Millington, who argued that it is imperative that retailers provide adaptive technologies for this generation.
The senior consumer has become ever prominent, demanding goods and services tailored to their specific needs.  Senior consumers are increasingly using the Internet and other electronic means to keep in touch with their loved ones as part of their daily routine.
With the rise in 'silver surfers' he said there is an opportunity for manufacturers and retailers to embrace the senior market.
Last week, Minister for Communications Pat Rabbitte recognised the growth in seniors embracing technology. The minister launched a competition in search for Ireland's top silver surfer.
Google and Age Action are calling on people across the country to nominate a friend, relative or neighbour who has made modern technology a part of their daily life.
Robin Webster, CEO of Age Action said the organisation has helped train over 12,000 older people to use computers over the last six years.
He said that by highlighting other senior's positive experience with technology through this competition, it may encourage "other older people to take the plunge, take a class and open their eyes to new opportunities".
Mr Millington says that it is important to develop communication solutions that will "enable and empower the senior citizen to actively enjoy a better quality of life".