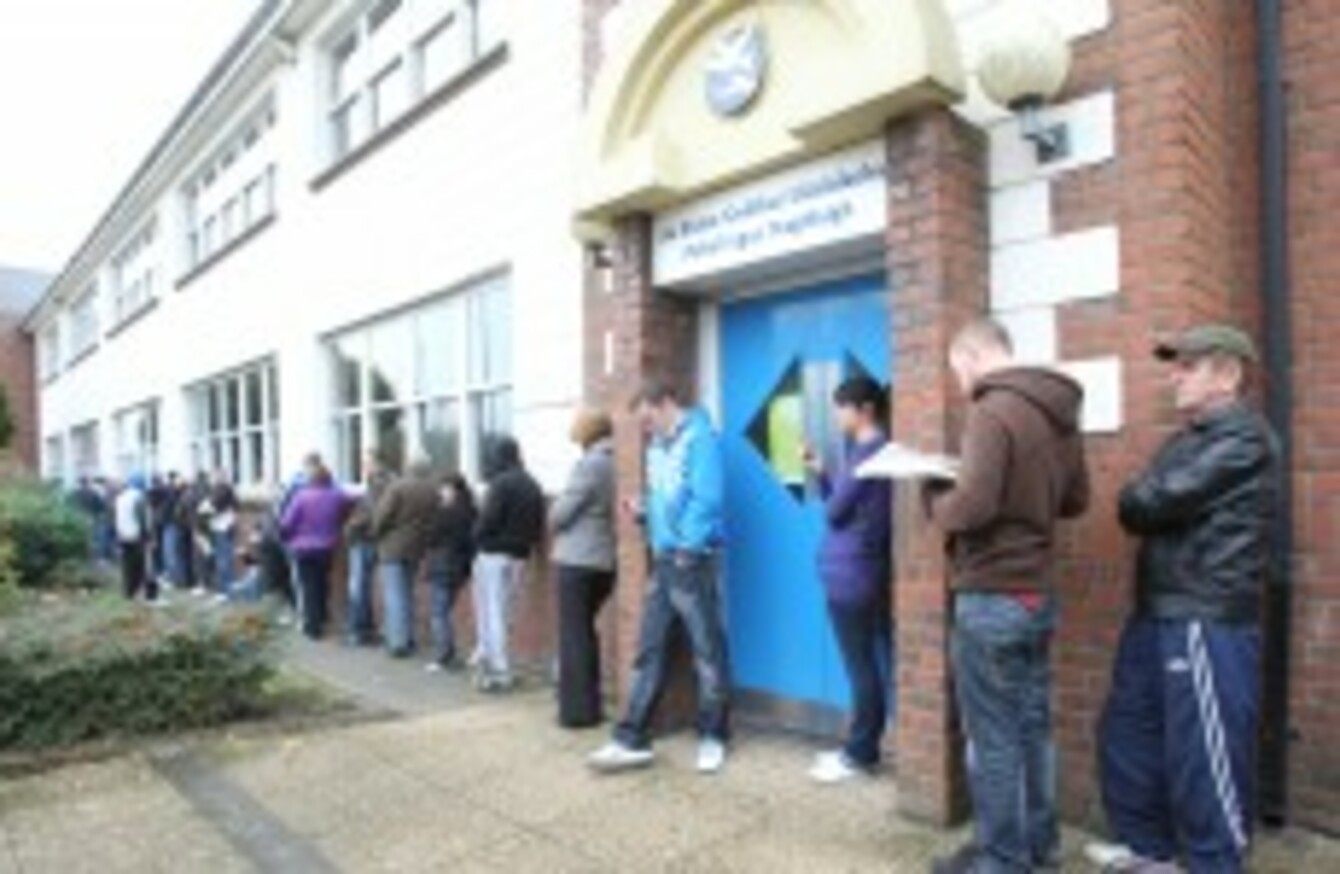 More than 126,000 reviews of those claiming jobseekers payments have been carried out so far this year
Image: [File photo] Photocall Ireland
More than 126,000 reviews of those claiming jobseekers payments have been carried out so far this year
Image: [File photo] Photocall Ireland
THE DEPARTMENT OF Social Protection says it's received 8,560 tip-offs about suspected welfare fraud so far this year, over 2,000 more than the same time last year.
More than 3,800 anonymous reports were received in the first seven months of the year about people suspected of working while claiming jobseekers payments, while there were 2,328 tip-offs about cohabiting couples.
The Minister for Social Protection Joan Burton has said that each and every report made by a member of the public is followed up.
Last year there were 12,648 anonymous reports received in total, compared to just 1,044 reports two years previously.
Reviews of payments
Over 350,000 people in receipt of welfare payments have been subject to reviews of their claims since January, resulting in savings of almost €345 million.
Reviews of one parent family payments have accounted for more than €101 million while there have been savings of €84 million as a result of reviews of pension payments and savings of more than €19 million upon examination of child benefit payments.
More than 100,000 illness payments have been reviewed so far this year, resulting in savings of more than €49 million. A report in today's Irish Independent revealed that last year more than 11,000 people had their sick benefit cut off after their cases were reviewed by doctors working for the Department of Social Protection.
More than 126,000 reviews of those claiming jobseekers payments have been carried out so far this year, with savings of €46.5 million. Of the 159 cases of serious welfare fraud which ended up in the courts, 128 related to jobseekers claims.
One-hundred-and-six cases had fines imposed, while 4 people received a prison sentence. Last month Paul Murray was jailed for 12 and a half years after pleading guilty to defrauding the State of over €248,000 in social welfare payments.
Fraud squad
Minster for Social Protection Joan Burton said that preventing and combating fraudulent activity within the social welfare system is a key priority that she has set out for the department.
#Open journalism No news is bad news Support The Journal

Your contributions will help us continue to deliver the stories that are important to you

Support us now
A new fraud control plan will come into effect in Septmember, which will ensure than an integrated approach is taken to detecting and preventing fraud across the system.
Currently a number of state agencies and bodies provide information to the department and data matching and cross-checking is implemented to to review claimants' eligibility. The Revenue Commissioners, the General Registrar's Office, and the Department of Education are among the bodies involved in providing data.
This year a series of operations are being implemented  in relation to the taxi sector to tackle the problem of double jobbing, and to enforce the rules of the Taxi Regulator.
A special investigation unit has been tasked with carrying out these checks as well as the policing of the so-called 'hidden economy sector', which includes casual traders, the security sector, the construction sector, restaurants and fast food chains and newspaper distribution.
Reviews will also be conducted of people who appear to be enjoying a lifestyle which does not tally with what might be expected of someone dependent on social welfare.
Poll: would you report someone you suspected of welfare fraud?