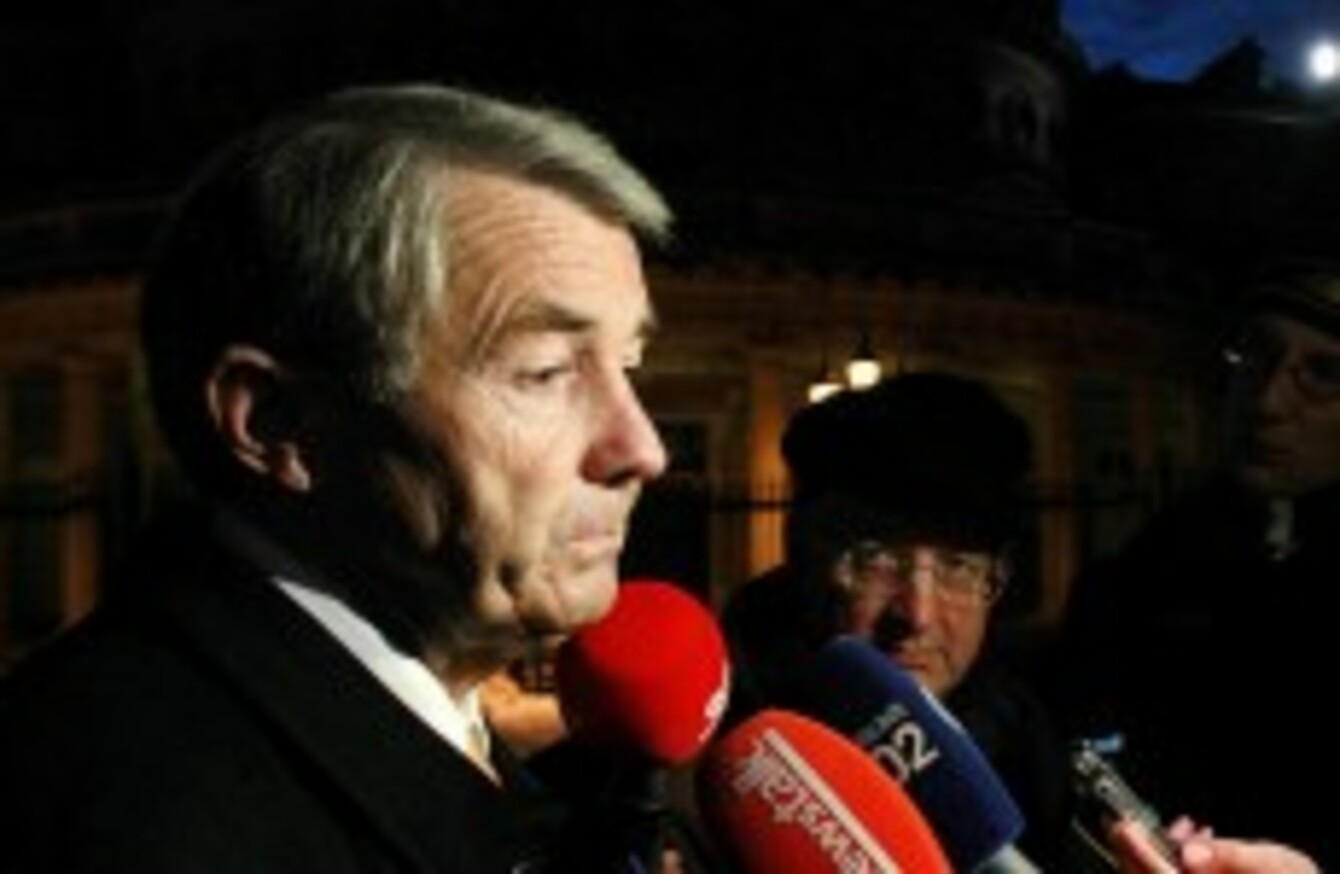 Image: Julien Behal/PA Wire
Image: Julien Behal/PA Wire
Updated 18.33
FORMER COMMUNICATIONS MINISTER Michael Lowry has insisted that the findings of the Moriarty Tribunal are "spurious" – and said Justice Michael Moriarty had been "grasping at straws" to sensationalise its findings.
Characterising the Tribunal's findings – published yesterday – as "a limp report which is not based on substance, not based on fact, and would not stand up in any court of law," Lowry attacked the standing of Justice Michael Moriarty, the sole judge of the tribunal.
"Moriarty has been wrong on several occasions on the past, his credibility has been called into question, and his final report is blatantly and sensationally wrong in its findings," a defiant Lowry told local radio station Tipp FM.
This report has no basis in law… this man's opinion has been proven wrong on a number of occasions. His credibility is in question. As far as I am concerned, I laid out the facts.
Moriarty had "consistently, and deliberately, ignored the sworn evidence of numerous people including senior civil servants, because it didn't suit his theory", a furious Lowry insisted.
"I have done absolutely nothing wrong," he added, when asked by host Seamus Martin if he would be considering his position as a TD. The interview was the first of many Lowry carried out today to give his reaction to the Moriarty Report's findings. On RTE's Six One News, he also ruled out resigning his seat in the Dail, even though Labour leader Eamon Gilmore told reporters that he thought Lowry should go.
Instead, Lowry insisted that the Tribunal had examined not only his own financial affairs, but those of his mother, siblings and children going as far back as 1985 – but the Tribunal had not been able to find the "pot of gold, or secret millions" that it had apparently hoped to discover.
"The only thing they have in their report… is that I was involved in three properties," Lowry said, asserting that he had received "zilch" in respect of those dealings.
There had been "no evidence to substantiate" the charge that Lowry had made any personal gain from his dealings with Denis O'Brien or Ben Dunne, with whom Lowry had dealt when negotiating rent for a building owned by Dunne and being rented, at the time, by then-state owned Telecom Éireann.
Lowry also characterised his relationship with Esat chief Denis O'Brien as that of a "friend", and said that while he admitted to meeting O'Brien at Hartigan's Bar on Lower Leeson Street after the All-Ireland Football Final of 1995, the ongoing process of the Esat bidding had never been discussed.
That meeting was a "social occasion" arranged only after the two had met at the game, he said, and the only formal business discussed was an unrelated matter relating to Telecom Éireann's fixed line business.
Lowry said he had traditionally visited a pub directly across the street from Hartigan's every year after the All-Ireland final, but had been unable to get into it because of the crowds following Dublin's victory over Tyrone in that match.
#Open journalism No news is bad news Support The Journal

Your contributions will help us continue to deliver the stories that are important to you

Support us now
The independent TD later appeared again on RTE Radio 1′s News at One (listen here) to claim that Mr Justice Michael Moriarty's "opinions" were not backed up by evidence, and that he had never accepted money from Denis O'Brien.
Then he popped up on Newstalk's The Right Hook just after 5pm. He told presenter George Hook that he had been "the soft target" for a tribunal that was "unfair" and "unbalanced".
He also drew attention to the pay earned by tribunal lawyers over its years in operation. He said:
I had to defend myself against this level of scrutiny. I ended up without a legal team because I couldn't afford to keep a legal team.
To round off a day of radio interviews, Lowry spoke to Anton Savage on Today FM's The Last Word, just up the stairs from Newstalk. Matt Cooper, who Savage was standing in for, seemed pleased with his tough-talking substitute:
- Additional reporting by Susan Daly