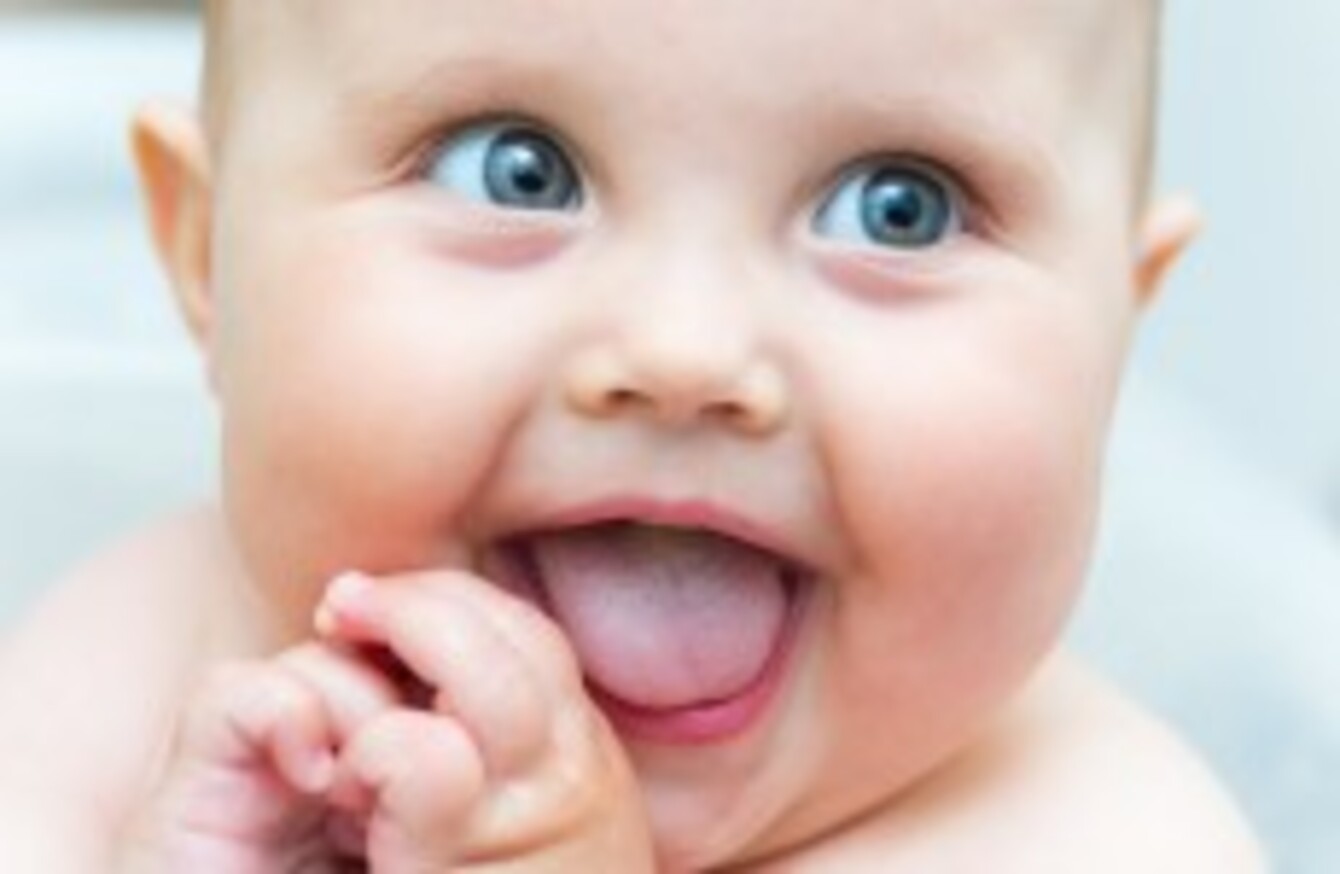 Image: Shutterstock
Image: Shutterstock
OLIVER AND AMELIA were the most popular names given to babies born in England and Wales in 2014, according to the UK's Office for National Statistics.
It is the second year running that Oliver topped the list. Amelia has been number one in England since 2011, while in Wales it has held the position since 2012.
Oliver was chosen for 6,649 newborn boys, while 5,327 newborn girls were named Amelia. George is in seventh position, up three places from 2013.
The Guardian has a breakdown of top 100 names for both girls and boys.
Girls' top ten names:
1 Amelia
2 Olivia
3 Isla
4 Emily
5 Poppy
6 Ava
7 Isabella
8 Jessica
9 Lily
10 Sophie
Boys' top ten names:
1 Oliver
2 Jack
3 Harry
4 Jacob
5 Charlie
6 Thomas
7 George
8 Oscar
9 James
10 William
So, how do the most popular baby names in England and Wales compare to those in Ireland?
Parents living in Ireland have similar tastes to those across the water, with four of both the top ten boys and girls names in common.
Amelia, Emily, Ava and Sophie all make the grade both here and in England and Wales, as do Jack, Harry, Charlie and James.
Jack has been the number one choice for newborn boys' names in Ireland since 2007, and Emily has been the most popular girl's name since 2011.
The trend for choosing traditional names has decreased in recent years.
Fifty years ago, the most popular baby names in Ireland were John and Mary.
The top five boys' names in 1964 were: John, Patrick, Michael, Paul and James. Of these, only James was in the top five last year.
None of the top 10 most popular names for girls' in 2014 appeared anywhere in the top 100 girls' names in 1964.