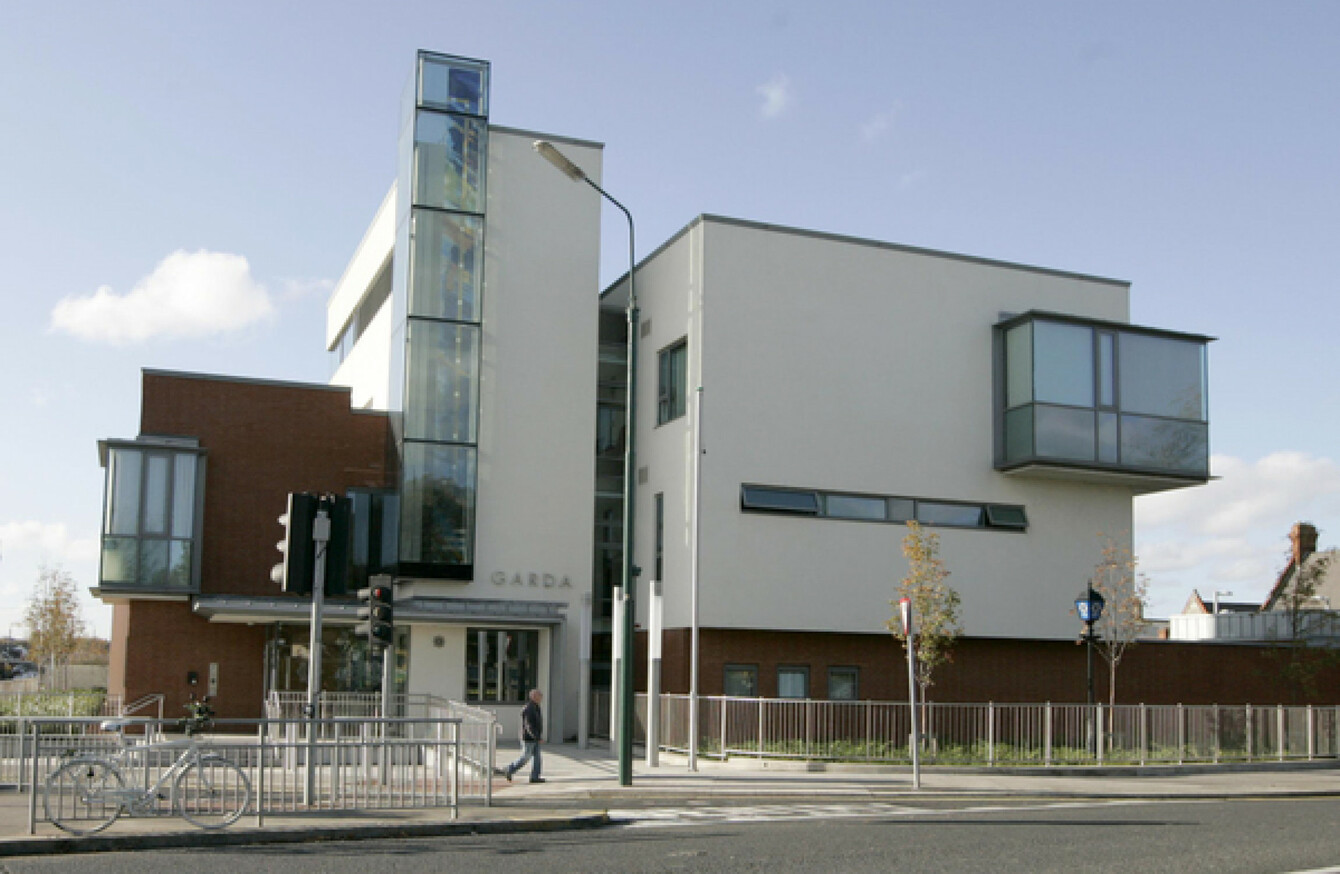 Irishtown Garda Station
Image: Eamonn Farrell via RollingNews.ie
Irishtown Garda Station
Image: Eamonn Farrell via RollingNews.ie
A MOTHER-OF-THREE is facing trial charged with burglaries and assaulting a garda who was injured after he was hit by a car at a checkpoint in Dublin.
Christina Joyce, 30, with an address at a hostel on Harcourt Street, in Dublin city-centre made no application for bail when she appeared before Judge Conal Gibbons at Dublin District Court.
The incident happened just before 11am on Monday 9 April on Macken Street in south Dublin when Garda Tom Gallagher, who was on checkpoint duty, was hit and dragged about 50 metres as he attempted to stop a light grey Volvo XC90.
He was taken to hospital where he was treated for non-life threatening injuries. The Volvo came to a halt on Waterloo Road with its front near-side tyre blown out.
Gardai arrested a man and woman who were detained at Irishtown Garda station and charged overnight.
Christina Joyce, dressed in a grey hooded top, runners and black tracksuit bottoms, remained silent during her hearing. She was charged with six offences including dangerous driving and assault causing harm to Garda Gallagher at Macken Street.
She was also charged with criminal damage to the bonnet of a '08-reg motor vehicle belonging to another person, at Heytesbury Lane, Ballsbridge on the same date
She also faced three counts of burglary for entering one building at Heytesbury Lane and two other houses at Waterloo Road, Ballsbridge, as a trespasser with intent to commit theft, also on 9 April.
She has not yet indicated how she will plead.
Garda Christopher Jones told Judge Gibbons that Joyce "made no reply" when she was charged with the offences. He said there would be an objection to bail.
Defence solicitor Michael French said there was "no application for bail, not at this juncture". Judge Gibbons remanded her in custody to appear again in one week.
He acceded to a request from Mr French to direct medical attention for his client when she arrived at the Dochas centre, the women's unit of Mountjoy Prison.
Legal aid was also granted after the judge noted she was on social welfare and had three children.
Co-accused Trevor Robinson, 27, with an address at Cherry Orchard Parade, Ballyfermot, Dublin 10, was charged with the same criminal damage and burglary offences in connection with the incident.
He was granted legal aid and remanded on bail to appear again on 20 June next.