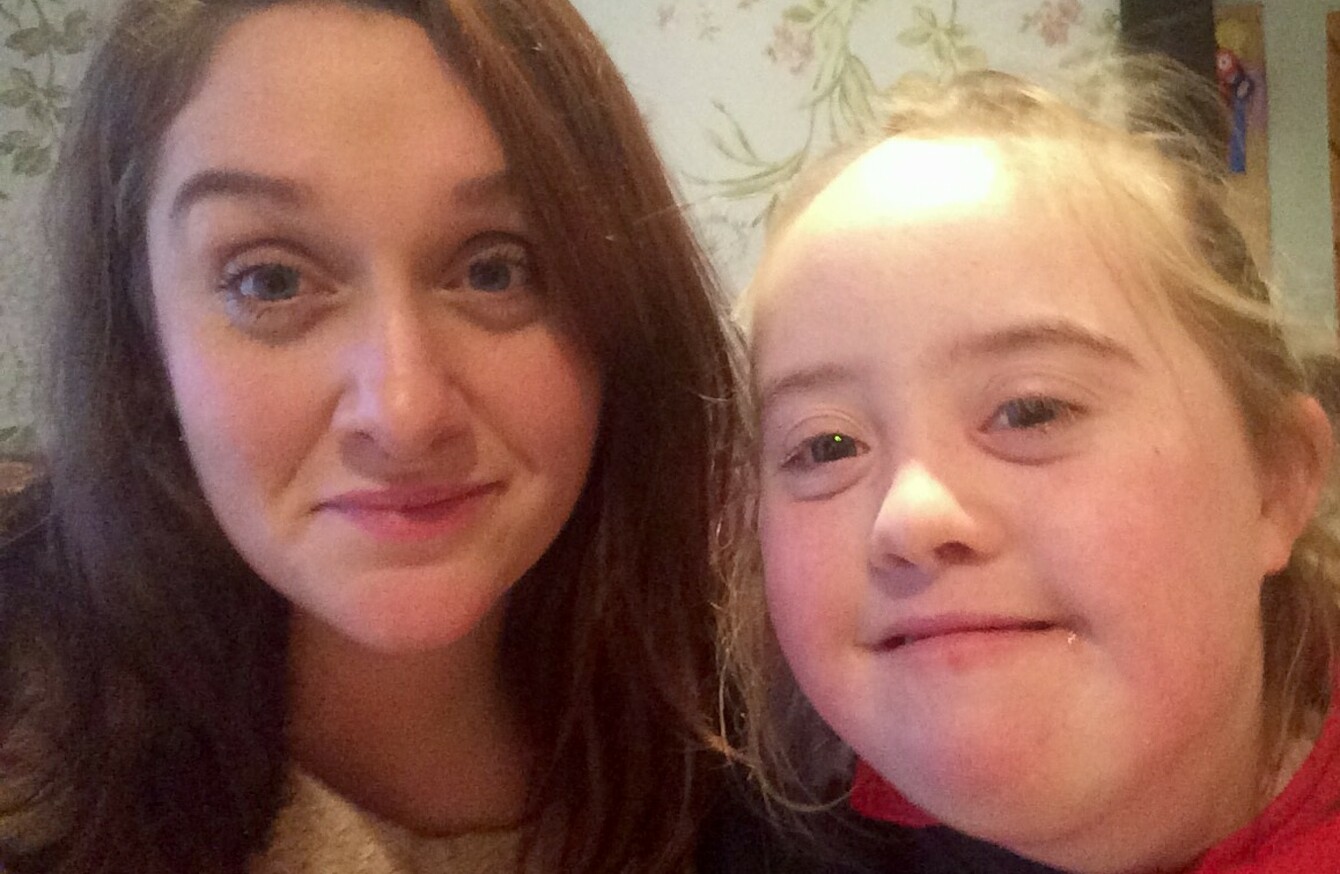 AN EMAIL FROM a mother with a 'bee in her bonnet' has led to Dunnes Stores starting a clothing line for children with additional needs.
Alva Cullen told TheJournal.ie how Irish parents were being forced to get specialist clothes shipped from the UK and it worked out very expensive.
"As a parent of a child who has Down Syndrome and knowing so many more people whose children struggle to have just the basic of clothes, I sent an email to Dunnes Stores asking them to consider launching a range.
"I couldn't believe when, that very afternoon, I got a call from Dunnes Stores senior management saying they would consider it."
Cullen explained that while her own daughter doesn't need the specialist clothes, she was aware of the needs of others who do from working with Special Hands Group, a voluntary group ran by parents of children and young adults with special needs.
She said that one woman in the group even learned how to sew to make the clothing she needed for her child.
Since sending that email less than six months ago Cullen has been kept informed all the way along the process of making the range, and the children in the community group tested out the clothing and gave feedback.
The range includes bodysuits and sleepwear, Cullen explained, "It has to be soft, the seams have to be flat. Parents need a lot of easy access, especially if someone is incapacitated."
"They're made with the softest of cotton, the cuffs are elasticated and you can pull the neck open and down – even the poppers are strongest they could get."
She added that they took sizing into consideration because if somebody is in a wheelchair they need that extra bit of fabric so the material isn't stretching in a seated position.
This is something that the additional needs community in Ireland has needed for a long time.
The range covers from 3-14 years and includes short and long sleeve bodysuits and sleepsuits with easy open poppers, there is also a soft bib with an absorbent backing.
Speaking about her experience with Dunnes Stores, Cullen said, "They have been absolutely fantastic and so determined to get it right."