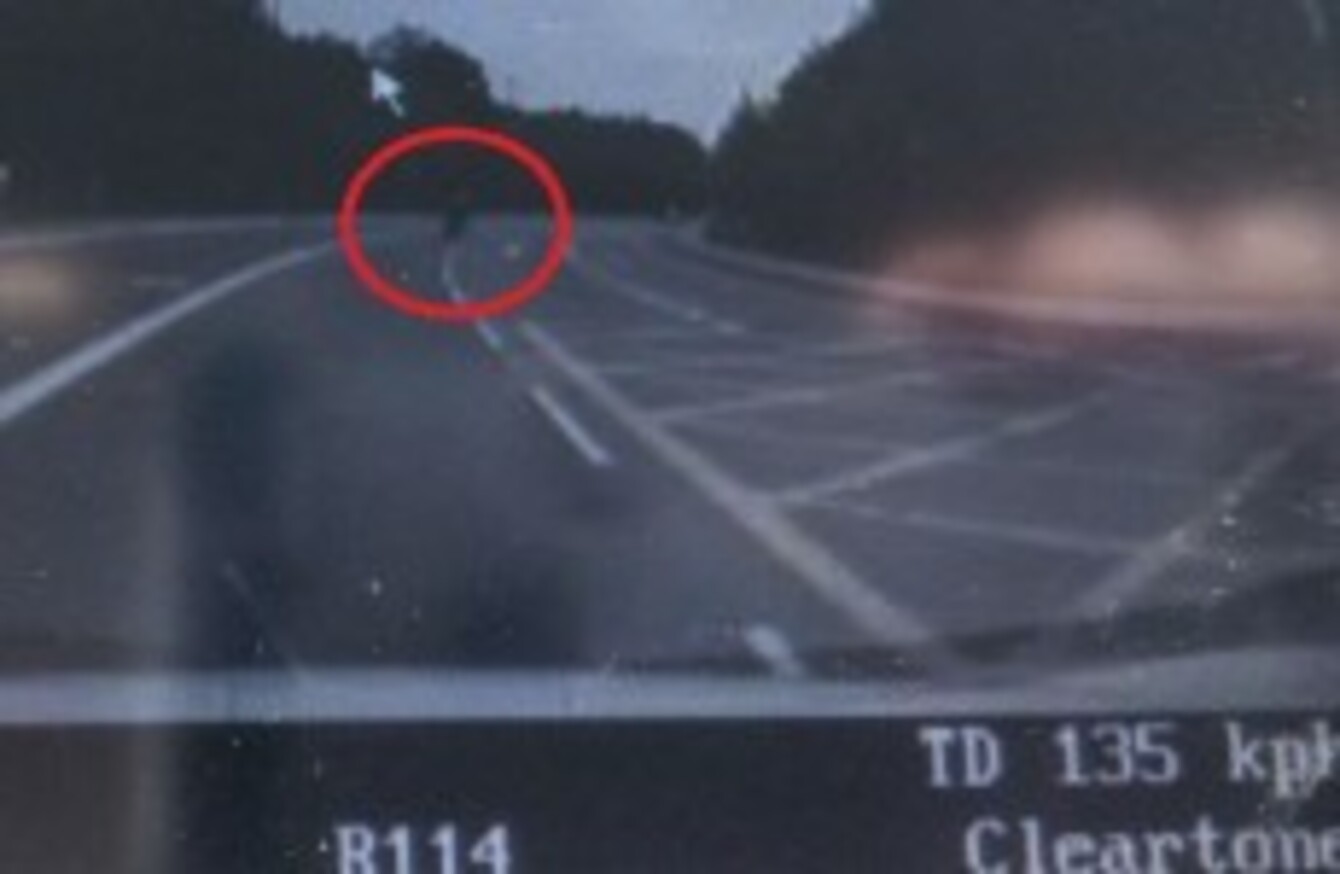 Image: Garda Síochána/Twitter
Image: Garda Síochána/Twitter
THERE'S BEING IN a hurry, and then there's being ridiculously unsafe.
This motorcyclist falls into the latter category.
Gardaí stopped this motorbike after following it for a time early yesterday morning in south Dublin.
At the time it was travelling at almost three times the speed limit.
The limit is 50 km/h (31 mph) where the incident occurred – the bike was doing 135km/h (84 mph). Not clever.
A file has been sent to the Director of Public Prosecutions for dangerous driving.