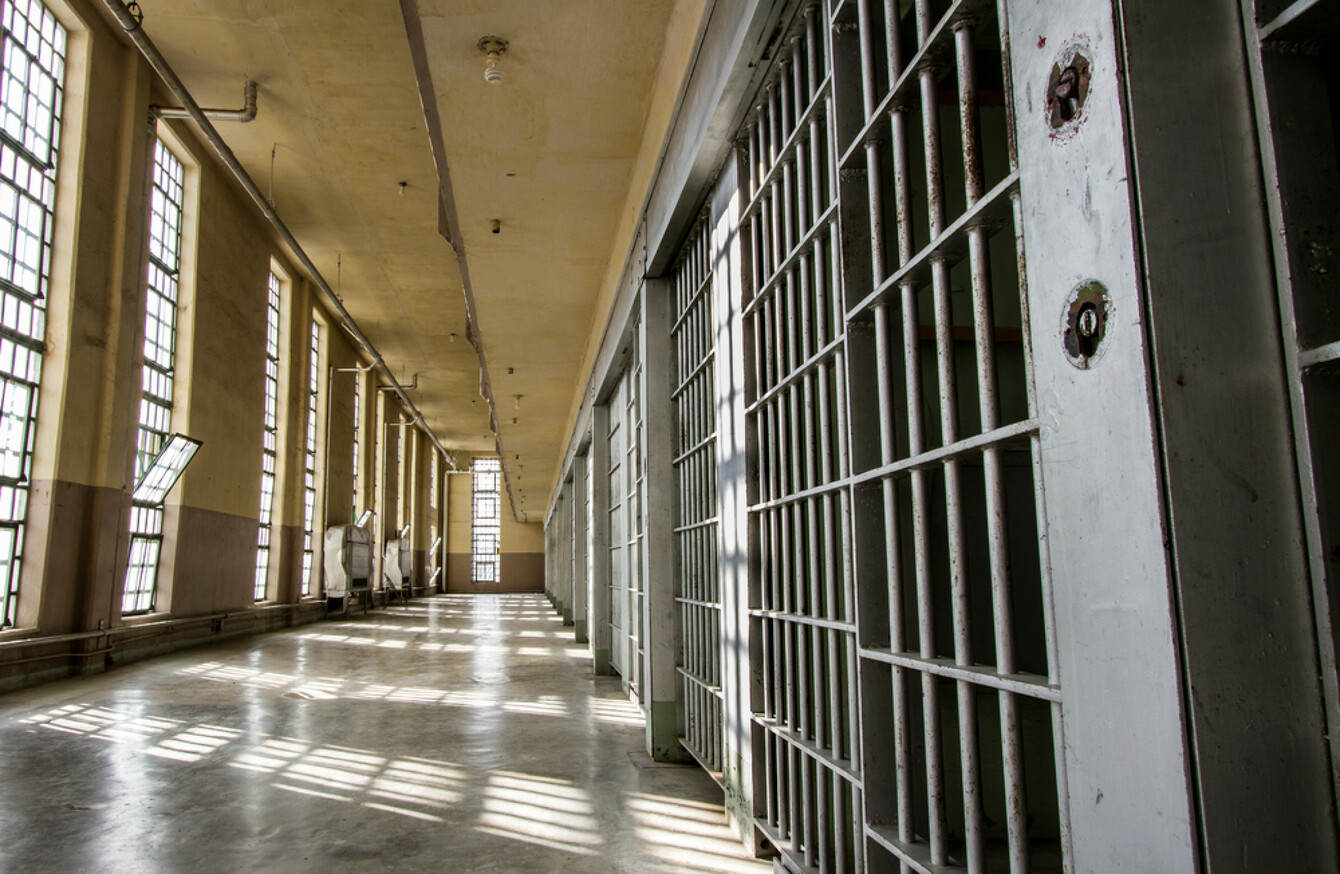 File photo
Image: txking via Shutterstock
File photo
Image: txking via Shutterstock
UP TO ONE in four prisoners in Mountjoy are put in solitary confinement at any given time due to their fears of being attacks by gang members, a new report has found.
The Mountjoy Visiting Committee, who conducted the report, said that in the absence of a solution to the rising gang problem in society as a whole, the numbers of people in prison requiring protection is likely to persist.
During the committee's visits to the prison, inmates expressed "frustration, hopelessness, and at times anger" about conditions, including the prevalence of gang culture, widespread drugs in prison, and the lack of a drug-free environment.
The report found that a total of 120 inmates were put under a protection regime in October 2016.
The committee noted that during 2016, attempts were made to reduce the number of prisoners in 23-hour confinement and to implement at least three hours out-of-cell time per day.
During the month of October, some 91 prisoners in solitary confinement received five hours out-of-cell time, 23 received three hours, 4 received two hours, and two received just one hour.
Solitary confinement
The report said the large numbers of prisoners on restricted regimes in the prison "generally is a reflection of the divisions and disputes in the community from which the prisoners come".
The context of threat and violence has an impact on safety, health and rehabilitation of prisoners and is a cause for concern.
The committee noted the "competing needs" of ensuring the safety of vulnerable individuals while allowing them acceptable out-of-cell time, imposes "considerable demands of staff and resources".
They also raised concern that the long-term segregation of prisoners may contribute to poor mental health including depression and paranoia.
Prisoners' concerns 
Other concerns raised by prisoners included the loss and restriction of access to services including education, health, rehabilitation, and recreation programmes as a result of staff shortages.
Many prisoners spoke with the committee about the lack of drug-free accommodation upon discharge from the prison.
A small number of prisoners expressed concern about verbal intimidation by staff.
#Open journalism No news is bad news Support The Journal

Your contributions will help us continue to deliver the stories that are important to you

Support us now
During 2016, prisoners raised concerns about the increase in media reporting on Mountjoy prison.
Prisoners were concerned that the "depth of detailed knowledge in these articles is an infringement of their and their families' rights to privacy".
 Issues with isolation

In light of the new report, the Irish Penal Reform Trust (IPRT) has expressed its worry over the continuous use of isolation to deal with gang and drug issues.
Deirdre Malone, executive director of IPRT, said the use of isolation as a tool for the management of prison violence creates new problems for prisoners.
"Prolonged isolation prevents prisoners from accessing education, training and out-of-cell time and this, in turn, can have serious impacts on mental health," Malone said.
"While there is a prison policy in place to eliminate the use of solitary confinement since July 2017, more concerted effort to address the core issue of drug-related violence must be taken across government departments," she said.