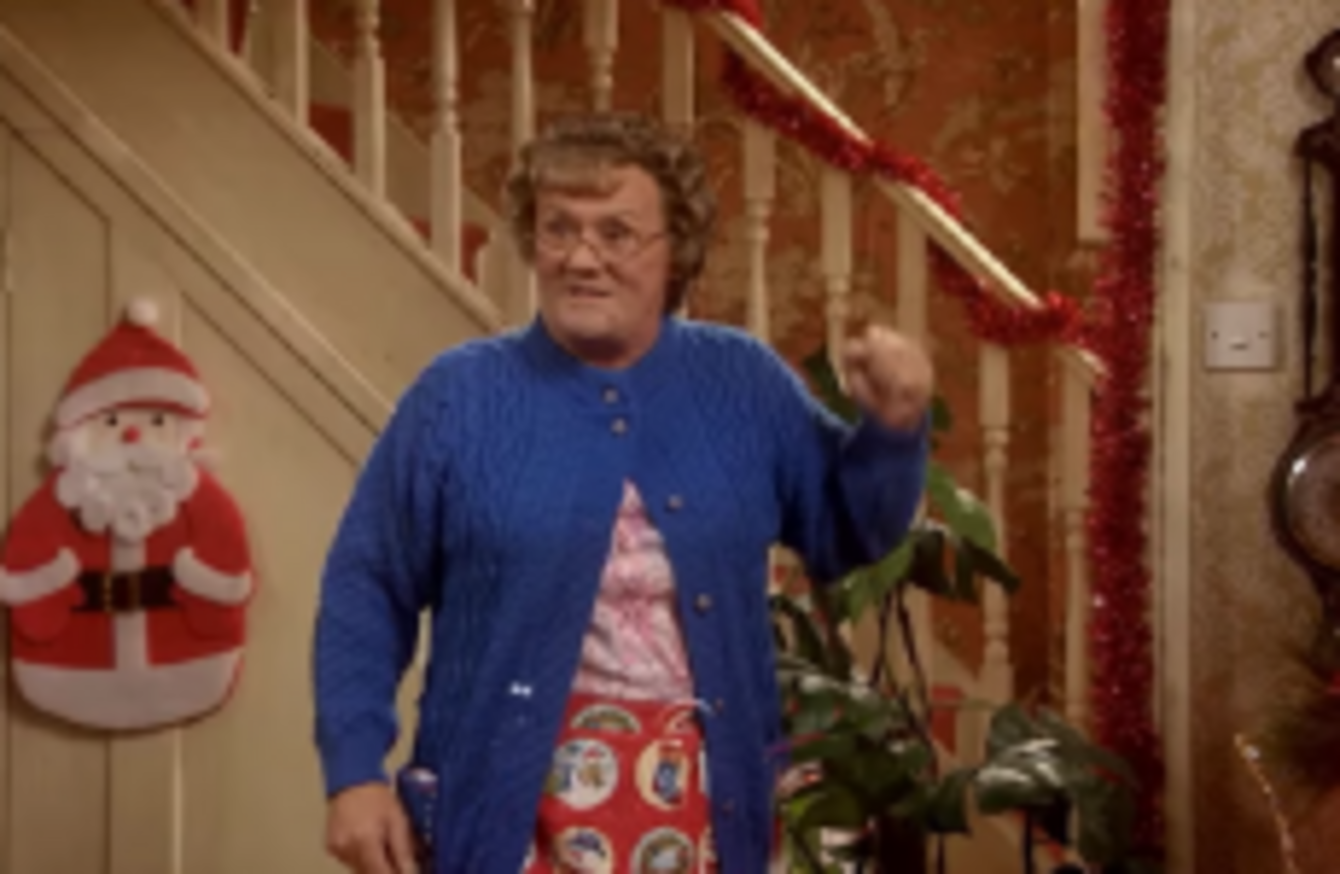 FOR THE FOURTH year running, Mrs Brown's Boys Christmas Special was the most watched show in Ireland on Christmas Day.
Some 703,100 people sat down with their families to watch this seemingly unstoppable Irish mammy on RTÉ One on Christmas Day. Figures from the national broadcaster show television still plays a central role in a typical Irish Christmas as the average person watched 4 hours and 39 minutes of television on Christmas Day alone.
Coronation Street on TV3 was the second most watched show on Irish television on Christmas Day and the channel recorded good ratings for Emmerdale too.
RTÉ One and RTE2 delivered 17 of the top 20 shows and RTÉ Jr was the number one children's channel for 4 to 7 year olds.
The highest rating movie was Argo with 336,000 viewers on RTÉ One, followed by Madagascar 3: Europe's Most Wanted, with 304,000 viewers also on RTÉ One.
Meanwhile the Fair City one-hour special also proved hugely popular with 343,000 tuning into see Claudia Carroll return to Carrigstown and rekindle her romance with Paul.
On RTE2 Harry Potter and the Philosophers' Stone was the most popular film of the day with over 200,000 viewers.
Here are the top 15 programmes on Christmas Day:
Click here for larger version of this image
People were still focused on current affairs during the festive season with Six-One news proving the most watched programme on Christmas Eve with 387,000 viewers.
Comedy was also particularly popular on the day with RTÉ2's Father Ted's Christmas Special proving to be the third most watched show with 274,000 viewers while Mario Rosenstocks Christmas Special also performed well with 265,000 viewers.
On Stephen's Day, the Six-One news and Nine-O'Clock news on RTE One both drew in over 389,000 viewers while Skyfall was the most popular movie of the day with 329,000 viewers on RTÉ One.
Over on TV3, The Snapper was the best performing movie over the Christmas period. It averaged 235,900 viewers and a 16.3% share and reached 714,300 individuals.