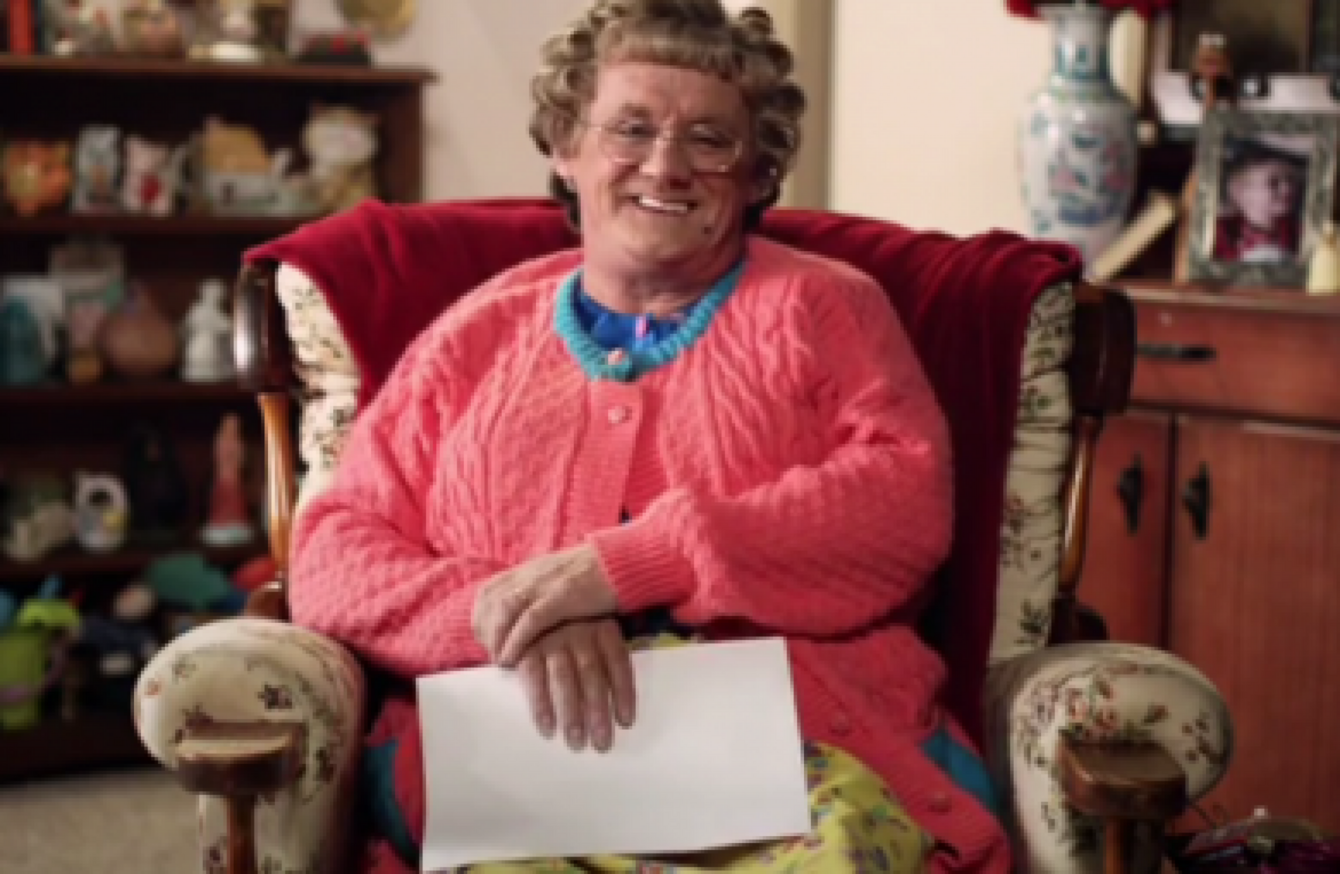 Image: YouTube
Image: YouTube
THE FILMING OF the next Mrs Brown's Boys film has been d'layed due to Brexit, its creator Brendan O'Carroll has said.
The Irish comedian said in an interview that filming had been planned for this year "but the numbers weren't right".
He told The Sun:
The Brexit drop in Sterling makes it a lot more expensive for the studio than it would have been previously. They will wait until the Pound stabilises before they make any plans.
He said that the plot and outline for the film are "ready to go" and didn't express doubt that filming would eventually happen.
The first Mrs Brown's Boys movie was a huge success, making millions at the box office (even if it did get some bad reviews) – so it's no surprise that a sequel is on the cards.
Last month, the Irish Film Board said it wasn't sure yet about the impact of Brexit on the Irish film industry.
Chairperson designate Annie Doona said:
Clearly anything that makes us less competitive is a problem for us, if that's how it turns out. Anything that prevents free trade or free movement is a problem for us.