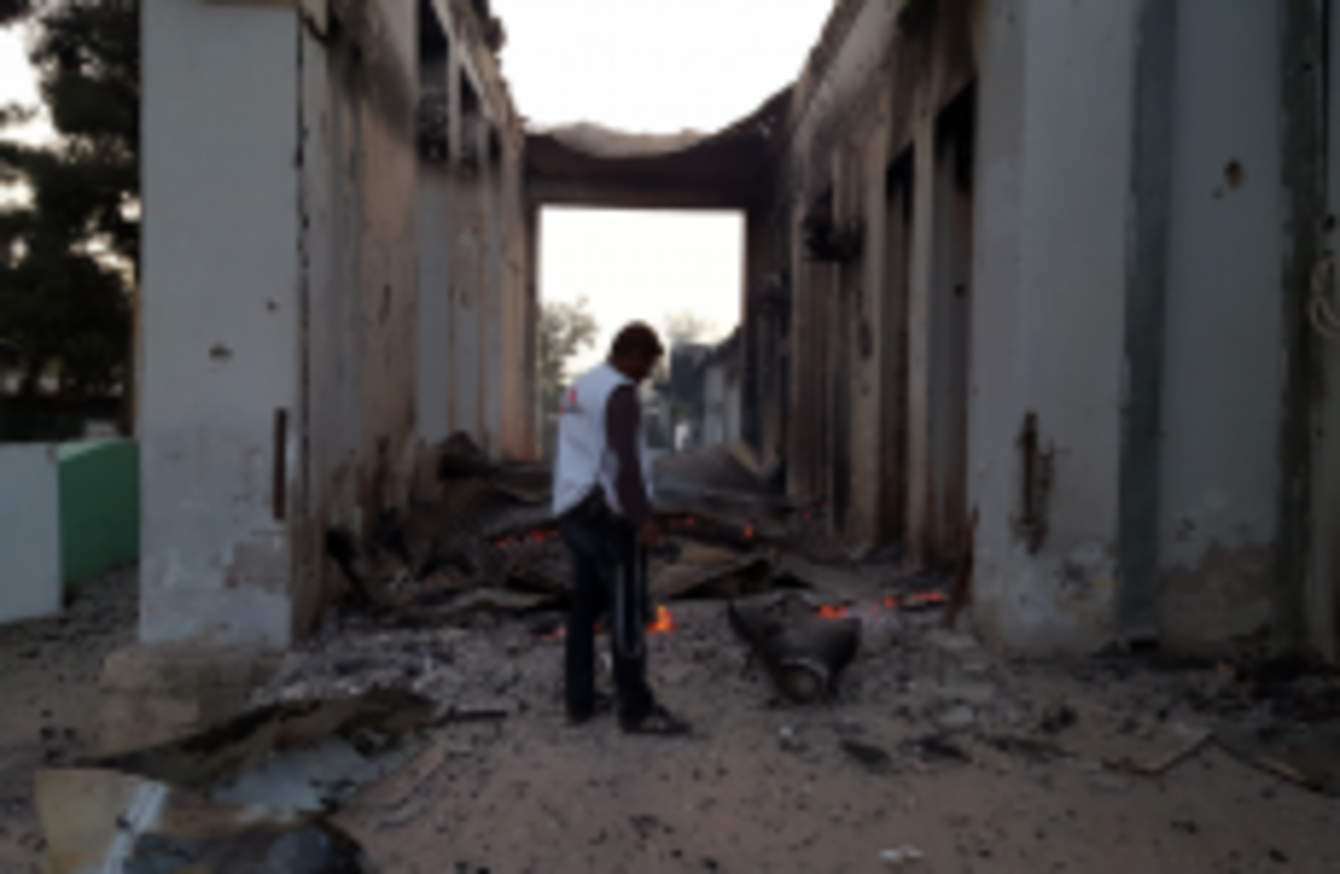 An MSF staff member walks through the grounds of the Kunduz trauma centre.
Image: MSF
An MSF staff member walks through the grounds of the Kunduz trauma centre.
Image: MSF
DOCTORS WITHOUT BORDERS (MSF) has said it cannot accept US funds made available to repair the Afghan hospital targeted in a deadly air strike last week.
MSF has demanded an independent international investigation into the attack at its hospital in the northern city of Kunduz, which killed at least 22 people on 3 October.
Some 33 people are still missing after the strike, in addition to 12 MSF staff and 10 patients already confirmed dead.
The charity confirmed today that its policies prevent it from accepting funding from any governments, a rule it said allows it to "work independently without taking sides and provide medical care to anyone who needs it".
MSF said it has not officially received any details of other compensation announced by the Pentagon yesterday for those killed and wounded in the air strike.
In a statement, it added: "It is important to note that under international humanitarian law, the offer of compensation at this stage cannot preempt the result of present and future investigations, nor preclude any further claims or rights of those affected by the airstrike."
'Mistake'
US President Barack Obama has apologised to the charity for the attack, which caused patients to burn to death in their beds.
The strike came just days after the Taliban overran the city, forcing the closure of a hospital seen as a lifeline in a war-battered region with scant medical care.
Three separate probes – by the US military, NATO and Afghan officials – are currently under way.
But MSF, which has condemned the attack as a war crime, is stressing the need for an international investigation, saying the bombing raid contravened the Geneva Conventions.
Additional reporting by AFP