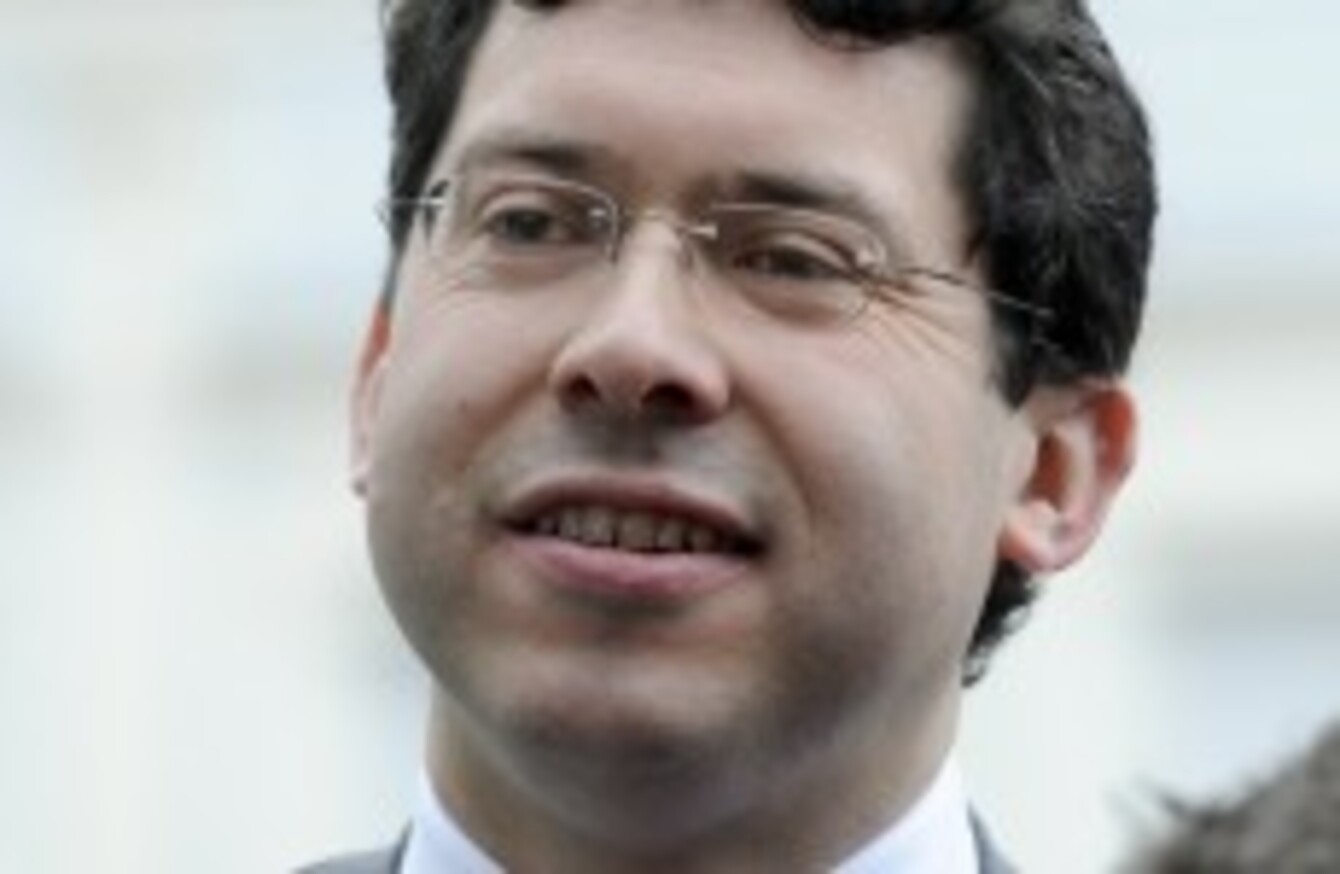 Image: Laura Hutton/Photocall Ireland
Image: Laura Hutton/Photocall Ireland
THE FOLLOWING is the full text of a statement issued by Senator Rónán Mullen to Newstalk's Lunchtime show, and subsequently shared with us, in response to an Irish Times report this morning about his meeting with a group in Leinster House last week.
The group had visited Dublin to address Oireachtas members in advance of the discussions on Clare Daly's bill which would have legalised abortion in circumstances where the life of the mother is in danger.
Addendum, April 25: The Irish Times' Aoife Carr responded to this statement in the letters page of today's paper. Her response is below the original statement.
The report in today's Irish Times (April 23rd) concerning my conversation with a group of women and men who came to Leinster House last Wednesday is inaccurate and misleading.

The group, which included women who had ended their pregnancies by abortion because of very serious foetal disabilities, came to Leinster House to advocate that abortion be legalised in such cases.

Over the weekend, I was informed that there was a large amount of abusive commentary on social media following a statement by one of the women on the Late Late Show that a politician in Leinster House had been unpleasant to them.

I was contacted by a number of journalists because a blog post allegedly from the group who organised the briefing in the Oireachtas said that I was the politician in question.

The context of what happened is this: I was not able to be present for the start of last Wednesday's briefing in the audio-visual room but it is not uncommon for politicians to come and go from such meetings as their schedule dictates. I arrived at the meeting and signed in, but had missed the introductions and the names of each person. Other politicians arrived later.

Not long after I arrived, a man at the top table who was clearly from one of the families involved, invited anyone present to explain why abortion shouldn't be allowed in their situation. After a moment of silence, I tentatively offered my hand.

I was not called by the chairperson and it was only after several other speakers that I was invited to speak. Like other politicians, I was deeply conscious of the sensitivity of the situation and the respect due to all persons present. I sympathised with the families and offered my perspective on why I felt that abortion was not the best response in that situation.

At one point, the same man accused me of smirking while I was speaking. I was taken aback by this. It was absolutely untrue. I felt that it was a comment designed to portray me unsympathetically. I did however feel uncomfortable at that point with the atmosphere that had been generated in the room and I replied that I was probably grimacing. I invited the families present to be in touch with us individually for friendly and respectful dialogue, independently of their involvement with the Irish Family Planning Association and the National Women's Council who appear to have arranged the meeting. I have concerns about the policies of both organisations in relation to abortion and their disregard for the rights of unborn children, and I have addressed this publicly before.

The chairwoman of the meeting, who was from the National Women's Council, finished by saying that the abortion bill before the Dail that day (proposed by Clare Daly TD) was just a first step. If that day's bill were to pass it would effectively provide for abortion without time limits on a mental health ground, which I believe from the experiences of other jurisdictions would amount to abortion on demand. The most up to date studies show that if anything abortion increases mental ill-health among women – it certainly is not a treatment for it.

As the meeting finished and we were leaving, I made it my business to shake hands and speak with some of the persons present and other politicians were doing likewise. Finally, as the others were talking, I offered my hand to the gentleman with whom I had the earlier exchange. He took my hand reluctantly but said he disliked me and my argumentative style. When I tried to explain that I wanted a sincere and respectful exchange of views, he bristled and motioned me away. It was at that point that I asked whether there was a separate agenda here as this was not what normally happened when politicians came along to follow up with people who came in to lobby them. The question was not asked in either a rhetorical or leading manner. I only asked the question once because it was clear that the man did not wish to speak with me.

When Aoife Carr of the Irish Times contacted me I told her that all the politicians had been respectful at all times and, asked about my interaction with the women, I said that all my comments to them were in the open forum. I invited her to come back to me with any precise comment by a particular person and I would try and confirm or otherwise then from memory.

In today's Irish Times it is reported that I twice said to a man called James Burke, "You've got a bigger agenda here James, don't you." This was not put to me by the Irish Times. Had this been put to me, I would have explained what actually happened, how the question was not put in this way and the fact that I did not know James's name at the time.

I want to put on record that I deeply sympathise with the women in this case while remaining true to my own view that even severely disabled babies with a short life expectancy deserve to be allowed live their natural life. I strongly support the establishment of facilities to support women and families in this tragic situation.

I do regret any attempt by various lobbying groups to use such sad cases to pursue a much wider abortion agenda. I also regret any attempt, whether by misrepresentation, scorn or invective, to marginalise the contribution of pro-life persons or to intimidate them from entering the debate. I am surprised that such a brief exchange, which was entirely courteous on my side, should cause such a furore on social media and provide the basis for an article in the Irish Times. I call on the media to treat everybody fairly and with respect, and to ensure a balanced treatment of these very sensitive issues at all times.
Addendum: The Irish Times' Aoife Carr responded:
Rónán Mullen was asked twice by me whether he had asked a member of the group what their real agenda was. On both occasions he responded that all his comments were made in the "public forum".