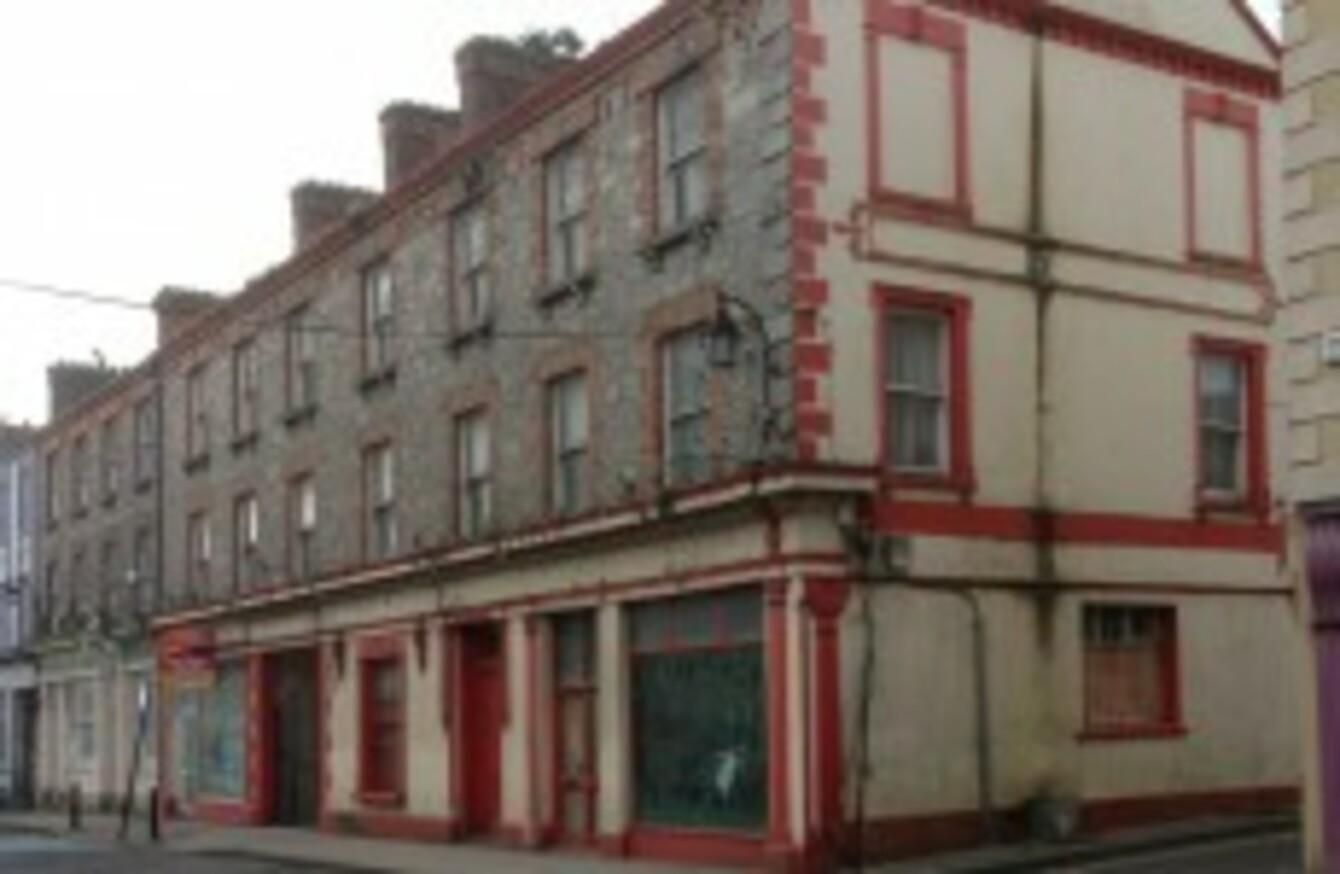 Image: Munster Property Auction
Image: Munster Property Auction
AN EIGHT BEDROOM property in Kilmallock, Co Limerick will go under the hammer on Thursday with no reserve.
Auctioneer Patrick Convey told TheJournal.ie that this is "very unusual" adding that he has only ever seen one other property go on auction with no reserve during his 10 year career.
"It's not something that usually happens.
It could go for as little as €1 but we'd be very disappointed, although that could technically happen.
"It's hard to decipher what buyers are willing to pay, the market will dictate what it will get."
The 10,000 sq.ft building is situated in Kilmallock Town, which is approximately 20 miles from Limerick City and 35 miles from Cork.
It's being sold as part of The Munster Property Auction on October 1.