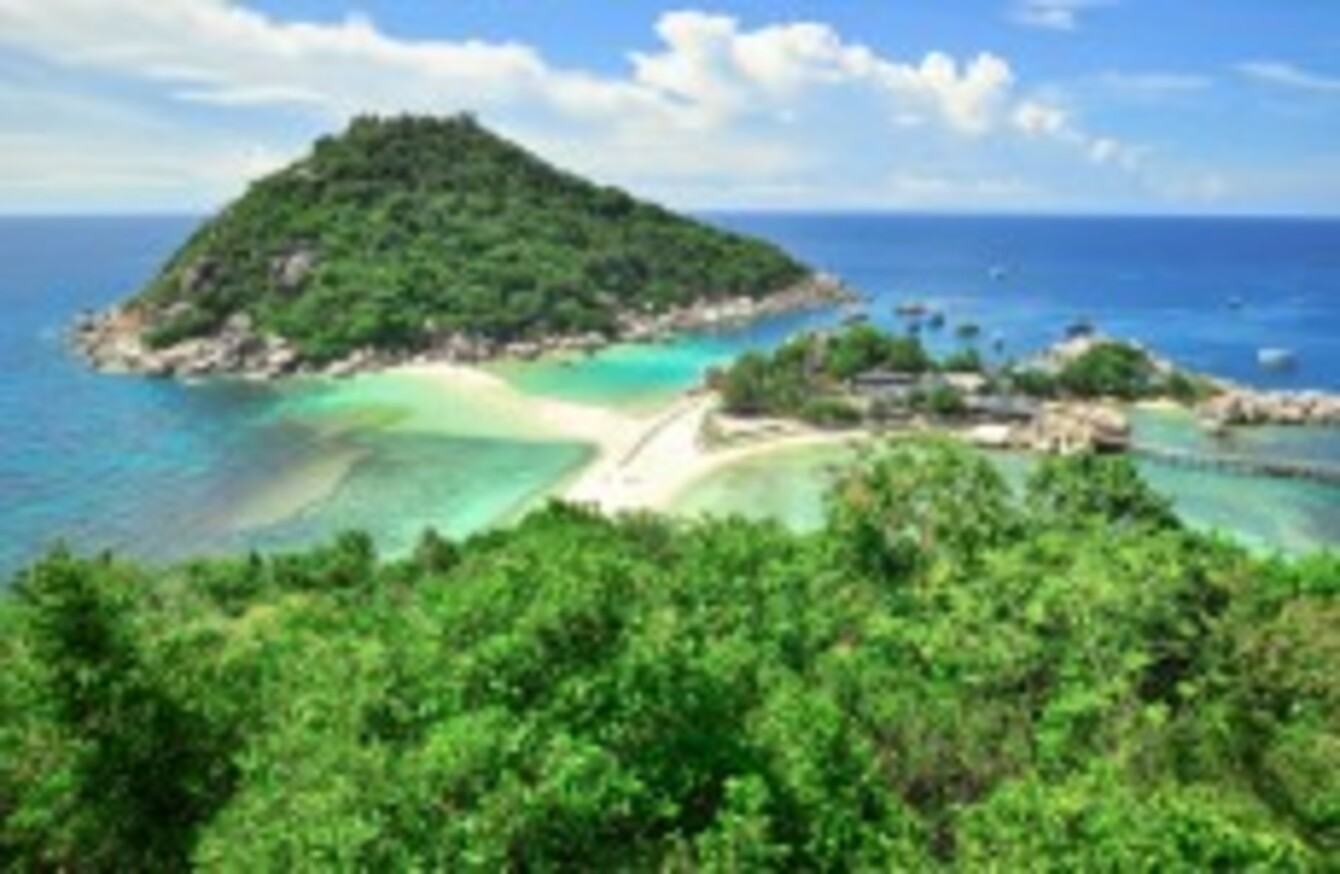 Koh Tao.
Image: Shutterstock
Koh Tao.
Image: Shutterstock
THAILAND'S MILITARY RULER today questioned whether tourists in bikinis are safe in the kingdom, in comments following the murder of two Britons whose battered bodies were found on a Thai island.
David Miller, 24, and Hannah Witheridge, 23, were found dead on the southern island of Koh Tao on Monday, sparking a hunt for their killers. Post-mortem examinations were carried out today after the bodies were brought to Bangkok.
But authorities are yet to make an arrest despite questioning several suspects including two British men — who are believed to have travelled with Miller — and a number of Burmese migrant workers.
"There are always problems with tourist safety. They think our country is beautiful and is safe so they can do whatever they want, they can wear bikinis and walk everywhere," Prime Minister Prayut Chan-O-Cha, who is also the army chief, told government officials.
But "can they be safe in bikinis… unless they are not beautiful?" he said, addressing the issue of tourist safety in a speech broadcast live on television.
Prayut, who seized power from elected government in a May 22 coup, is well known for making off-the-cuff remarks.
His statement appeared to echo others made to reporters on Tuesday in which he questioned the behaviour of the murder victims as well as the perpetrators.
Thailand is desperate to avoid further damage to the nation's lucrative tourism industry, which has been battered in recent months after a prolonged political crisis ended in a coup.
The army swiftly declared a curfew and strict martial law after coming to power in May, frightening off some visitors.
DNA breakthrough?
Forensic investigators are awaiting the results of DNA tests on a blonde hair found in the Witheridge's hand and traces of semen, according to the findings of a post-mortem examination carried out on Wednesday.
"The results are expected within 24 hours so everything will become clear tomorrow (Thursday)," forensic police chief Pornchai Sutheerakhun, told reporters after the autopsy.
"The female victim suffered cuts to her head… while the male was beaten on the head… but water found in his lungs suggests he may have died from drowning," he said, adding cuts on Miller's hands showed signs of a struggle.
The wounds were inflicted by "a sharp, hard object… and (they were) hit hard with a rock," he added.
A bloodied garden hoe was also found near the crime scene.