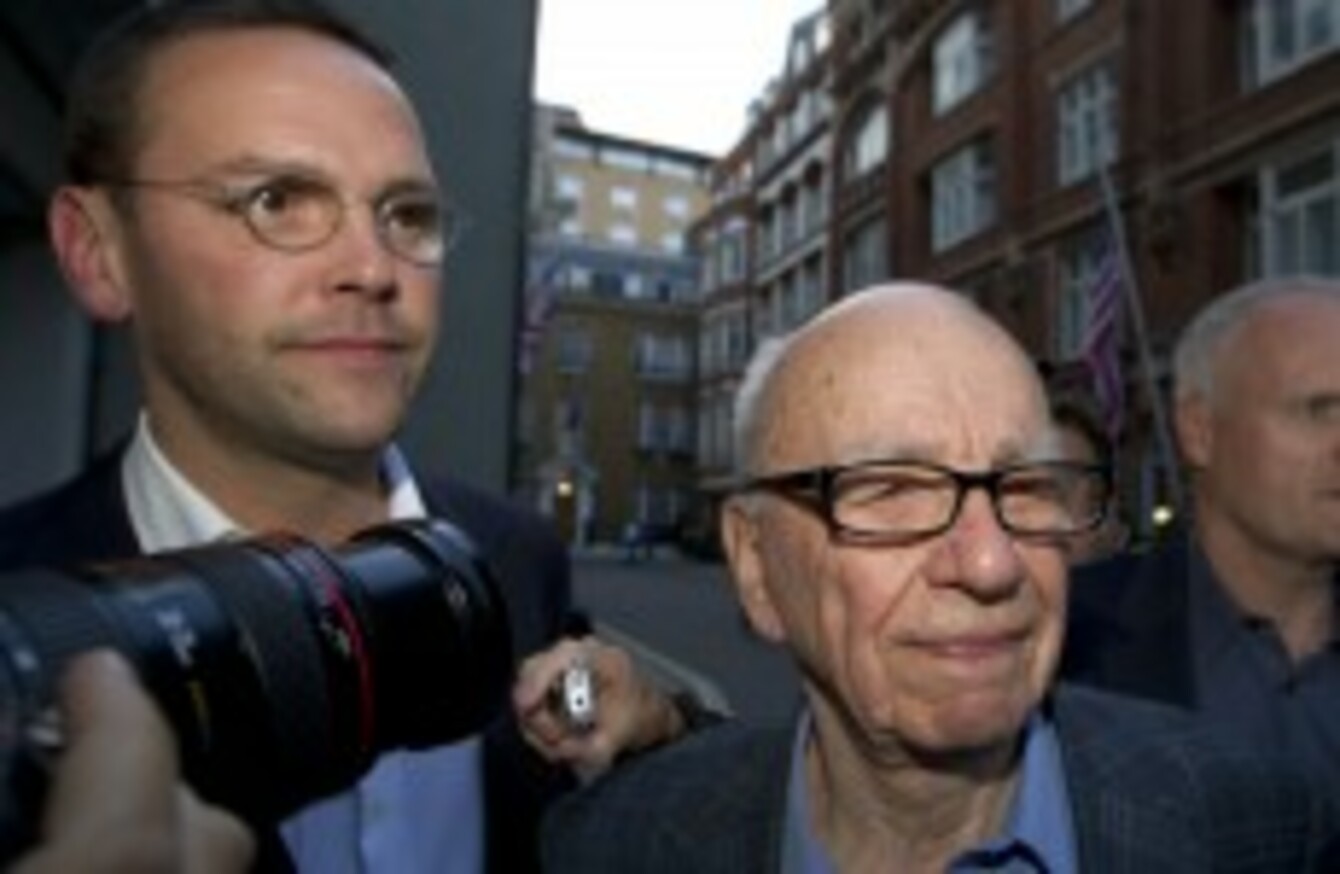 James and Rupert Murdoch outside the latter's house in London in July.
Image: Sang Tan/AP/Press Association Images
James and Rupert Murdoch outside the latter's house in London in July.
Image: Sang Tan/AP/Press Association Images
NEWS CORPORATION WILL today hold its first annual general meeting since the phone hacking scandal broke in the UK with Rupert Murdoch and his two sons, James and Lachlan, expected to come under pressure to step aside.
BBC News reports that some investors are calling for several directors including Murdoch and his two sons to step aside amid concerns about the amount of control they exert over the company.
News Corp shares fell sharply over the summer after allegations emerged of malpractice by journalists at the News of the World newspaper, including that they hacked murdered schoolgirl Milly Dowler's voicemail while she was still missing back in 2002.
As the allegations mounted, Murdoch was forced to close the paper after 168-years and then abandon his bid to takeover the 61 per cent of the broadcaster BSkyB that News Corp does not already own following political pressure.
While shares have since recovered, the New York Times reports that today's meeting in Los Angeles is likely to be the company's most contentious in years with shareholders likely to demand accountability for the phone hacking scandal.
Christian Brothers Investment Services (CBIS), a small shareholder, is tabling a motions for the roles of chairman and CEO to be separated. Both positions are currently occupied by Murdoch senior.
Although there will likely be motions to replace board members including Murdoch and his two sons Lachlan and James, the family's ownership of 12 per cent shares allows them control of 40 per cent of voting, meaning their re-election is likely.
Nonetheless, the meeting could prove embarrasing for the Murdochs with the Guardian reporting that investors have given Tom Watson, the British Labour MP who has been prominent in exposing the scale of phone hacking, an opportunity to speak at the meeting.
Watson has said he will use the opportunity to detail previously undisclosed surveillance methods used at News Corp media organisations that were technologically quite distinct from phone hacking. He did not go into any further details.