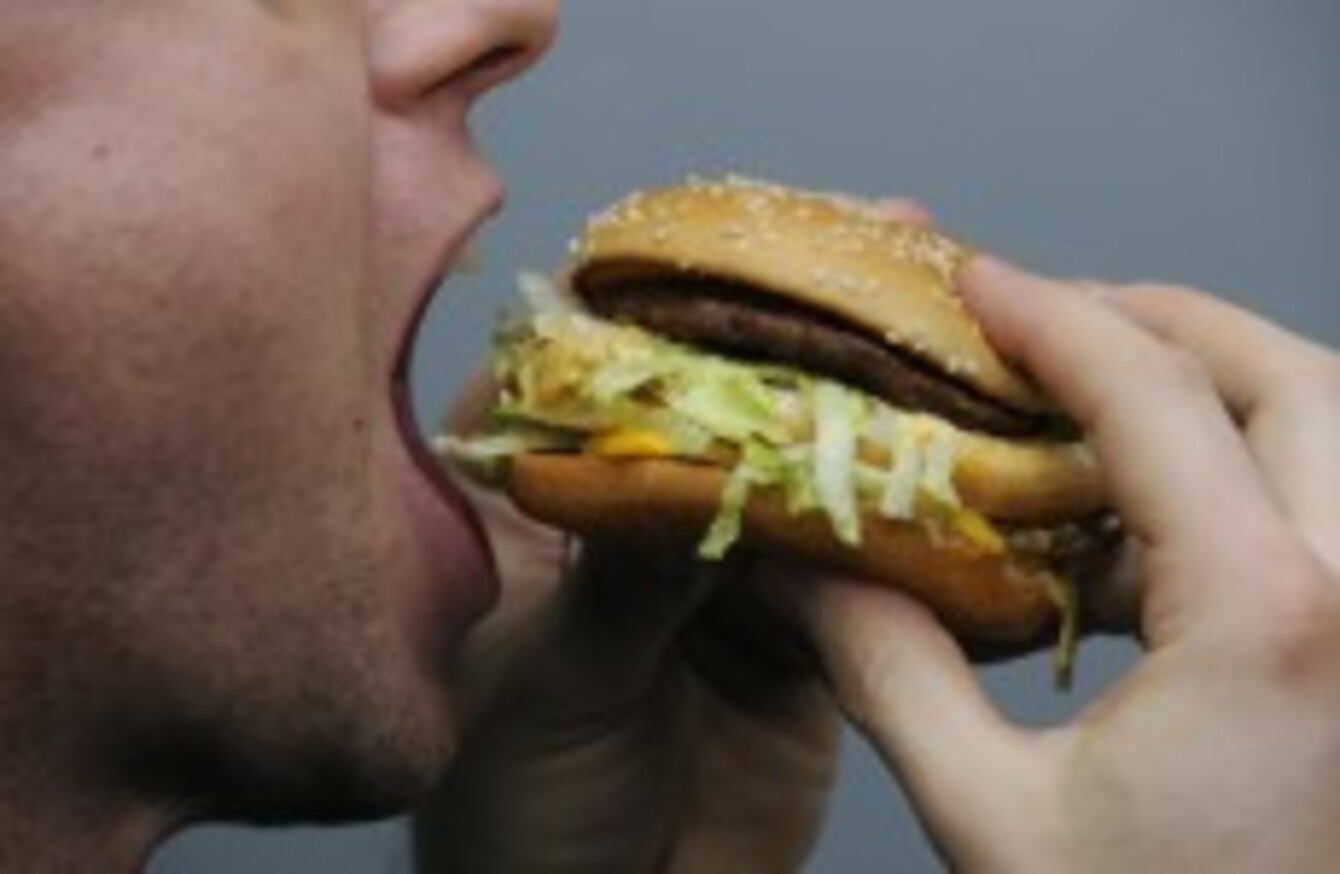 Image: MICHAL KAMARYT/Czech News Agency/Press Association Images
Image: MICHAL KAMARYT/Czech News Agency/Press Association Images
THE CONDITIONS UNDER which McDonald's must operate its new restaurant in Temple Bar have been revealed, and it looks like there'll be no 3am Big Macs served.
An Bord Pleanála has said said that "the restaurant shall not be operated between midnight and 7.30am on any day… in the interest of residential amenities of property in the vicinity".
McDonald's will be taking up residence in the three storey building which currently houses Frankie's Steakhouse and Bar at 42 Temple Bar Square, a "three-storey building over a basement brick structure dating from the early 1880s".
The top two storeys are currently used as flats.
An Board Pleanála has also said that the existing vaulted ceilings must remain exposed and false ceilings are not permitted to be fitted in order to preserve the character of the protected structure. The materials and signage to be used outside are also subject to approval.
There have been concerns expressed by the likes on An Taisce that the arrival of the fast food giant in Temple Bar Square will have a negative impact on the character of the building and the area.
In an earlier submission An Taisce had said that the opening of a McDonalds in the area would "reinforce negative perceptions of the area as a drinking/fast food quarter".
The planning permission was granted for an initial period of three years in order to allow for assessment of the impact of the development "on the character and dignity of the area".
An Bord Pleanála also said that that the proposed restaurant "would not adversely affect the character or setting of the protected structure"
The existing door of the building will be converted into a window, and a new entrance will be relocated to the former goods entrance on Fownes St, close to the junction with Temple Bar. New glazing and frames will be placed in the windows on the ground level.
Other conditions include:
All proposed works must be carried out under the supervision of a conservation architect
Samples of the materials, colours and textures of all the external finished to the building as well as the proposed signage must be approved
A scheme for the effective control of fumes and odours from the premises shall be submitted for the agreement of the planning authority and this scheme shall not provide for the installation of any vents on the front façades of the protected structure
Litter in the vicinity of the premises shall be controlled in accordance with a scheme of litter control
McDonald's has welcomed the granting of the permission and has said that company is now reviewing the terms and conditions of the decision by An Bord Pleanála, and says work should then begin on the project in the near future.