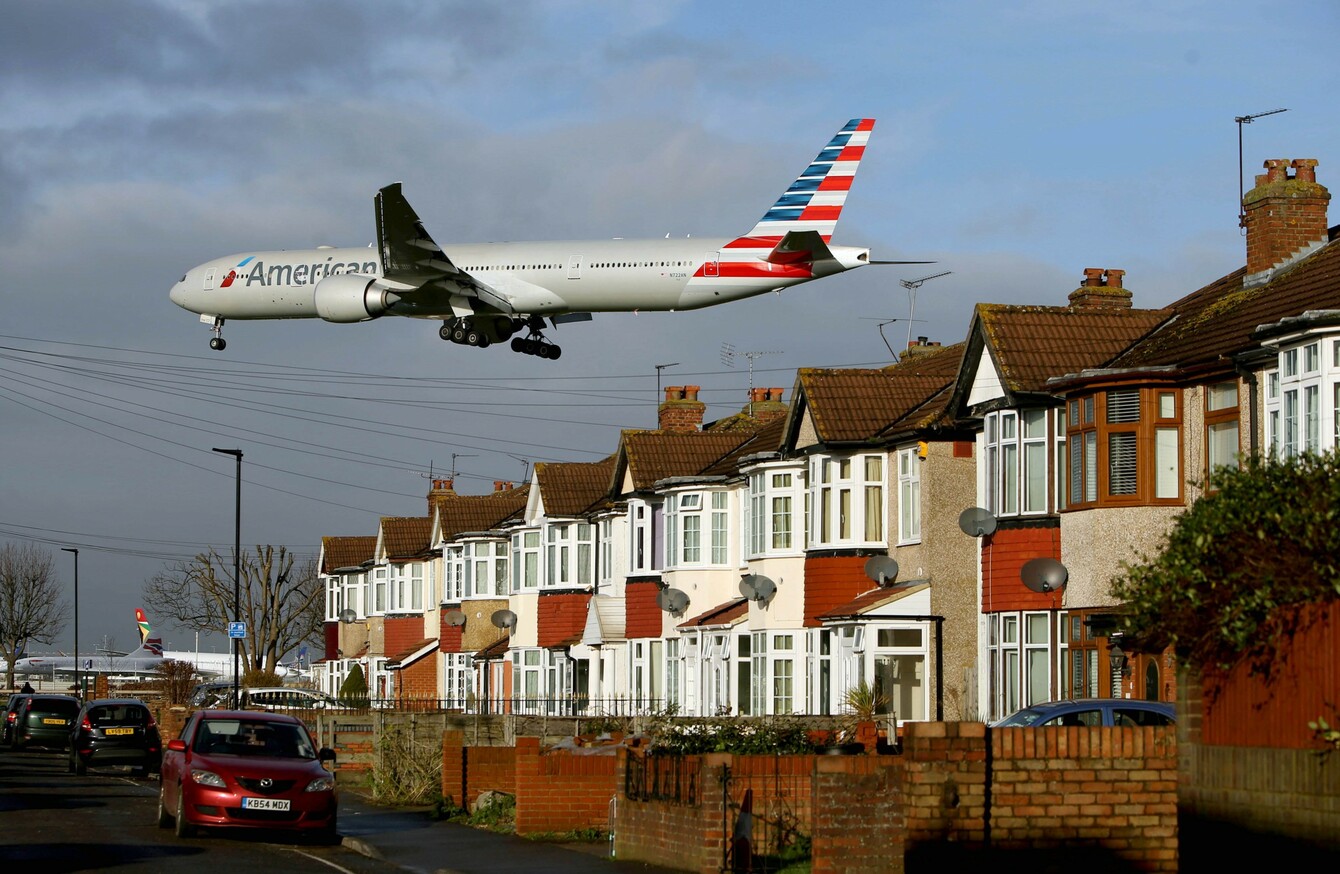 An American Airlines Boeing 777 near Heathrow Airport
Image: Steve Parsons/PA Wire
An American Airlines Boeing 777 near Heathrow Airport
Image: Steve Parsons/PA Wire
MYSTERY STILL REMAINS about what happened on board a flight from London to Los Angeles on Wednesday night.
American Airlines Flight 109 was two hours into its journey when a number of passengers and crew suddenly, and inexplicably, became sick.
The plane turned back to London and touched down, but it still isn't quite clear what happened.
In a tweet, the London Ambulance Service said that it had attended the airport, and had treated more than six patients who were feeling unwell – but did not specifically say these were in connection with the American Airlines flight.
Speaking to Mail Online, a doctor who was a passenger on board said that she had smelt a burning smell on the plane and that she had seen five flight attendants had fallen ill, and had attempted to provide them with assistance.
American Airlines are yet to clarify what exactly happened on the plane.
In a statement emailed to The New York Times has said that there had been 172 passengers on board Boeing 777 flight, which was manned with 16 crew members.