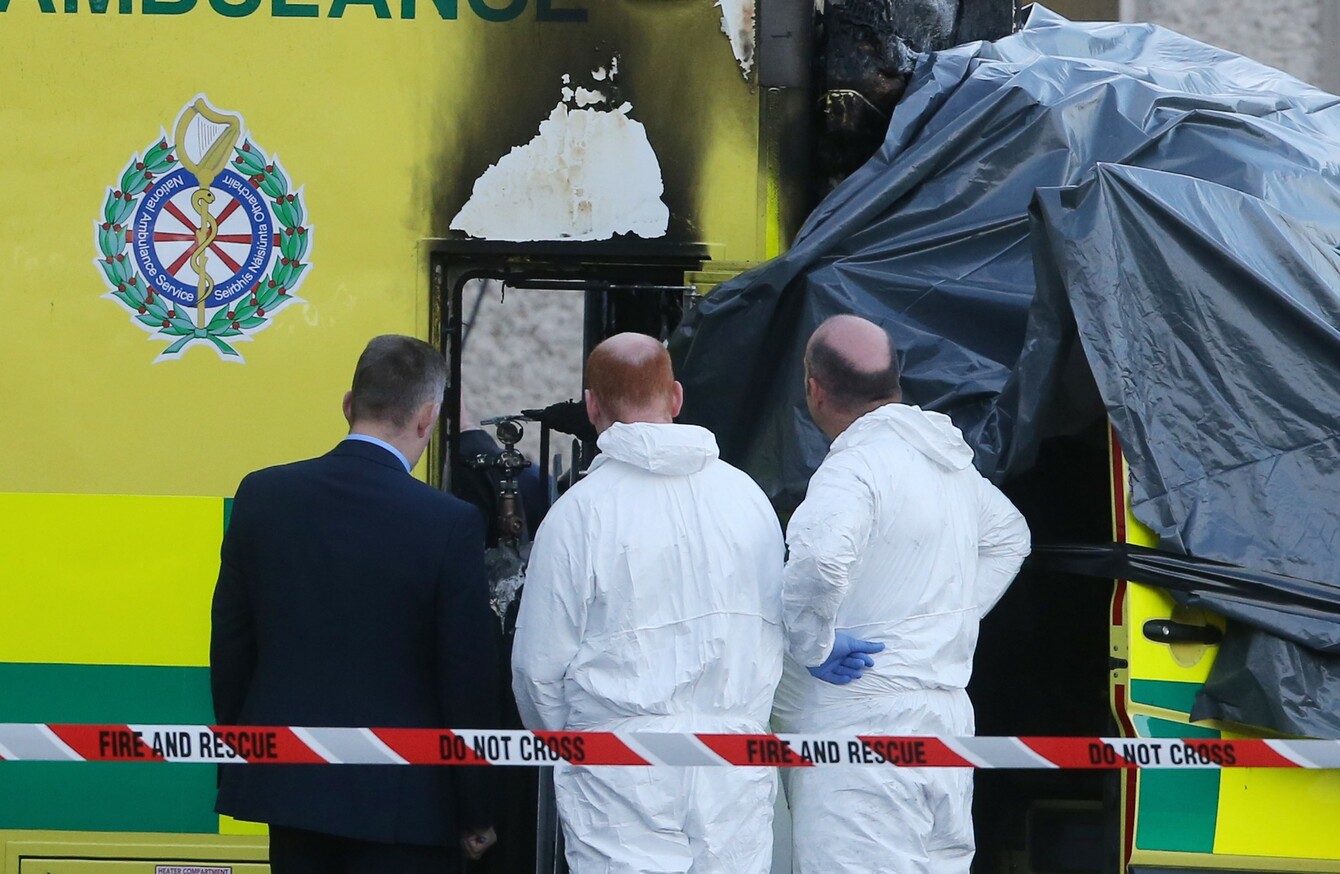 Forensics examine the scene of fatal Naas Hospital fire.
Image: Niall Carson/PA
Forensics examine the scene of fatal Naas Hospital fire.
Image: Niall Carson/PA
AN EMERGENCY SERVICE member has said the paramedics who tried in vain to save a pensioner from a burning ambulance will need counselling and support to deal with what happened.
The two lifesavers, who escaped the blaze with their lives, will need a lot of treatment over the coming months, according to Michael Dixon.
The spokesman for the National Ambulance Service Representative Association (NASRA) told TheJournal.ie: "These men will be scarred by this. They will need all the support they can get at this time.
"Their injuries can heal on the outside but you have to be certain they're treated for everything that comes with a trauma like this."
Dixon believes the actions of the paramedics illustrate the lengths they will go to help patients in their care.
He added: "This just shows the commitment of these two men to the people they are attempting to treat.
"It's obviously so important that these men receive all the care possible.
But I think their actions just go to show how far advanced paramedics will go to save someone's life. Usually when they get a call, the incident has already happened.
"It's incredibly rare that they would be caught up in something."
The HSE has a number of guidelines in place which are designed to help paramedics deal with the stressful nature of their jobs.
When asked for a comment, the HSE confirmed to TheJournal.ie that these measures had already commenced.
Members of the emergency services would have access to these supports on a regular basis, according to the HSE.
Funeral details for the pensioner who died in the fire are set to be finalised in the coming days.