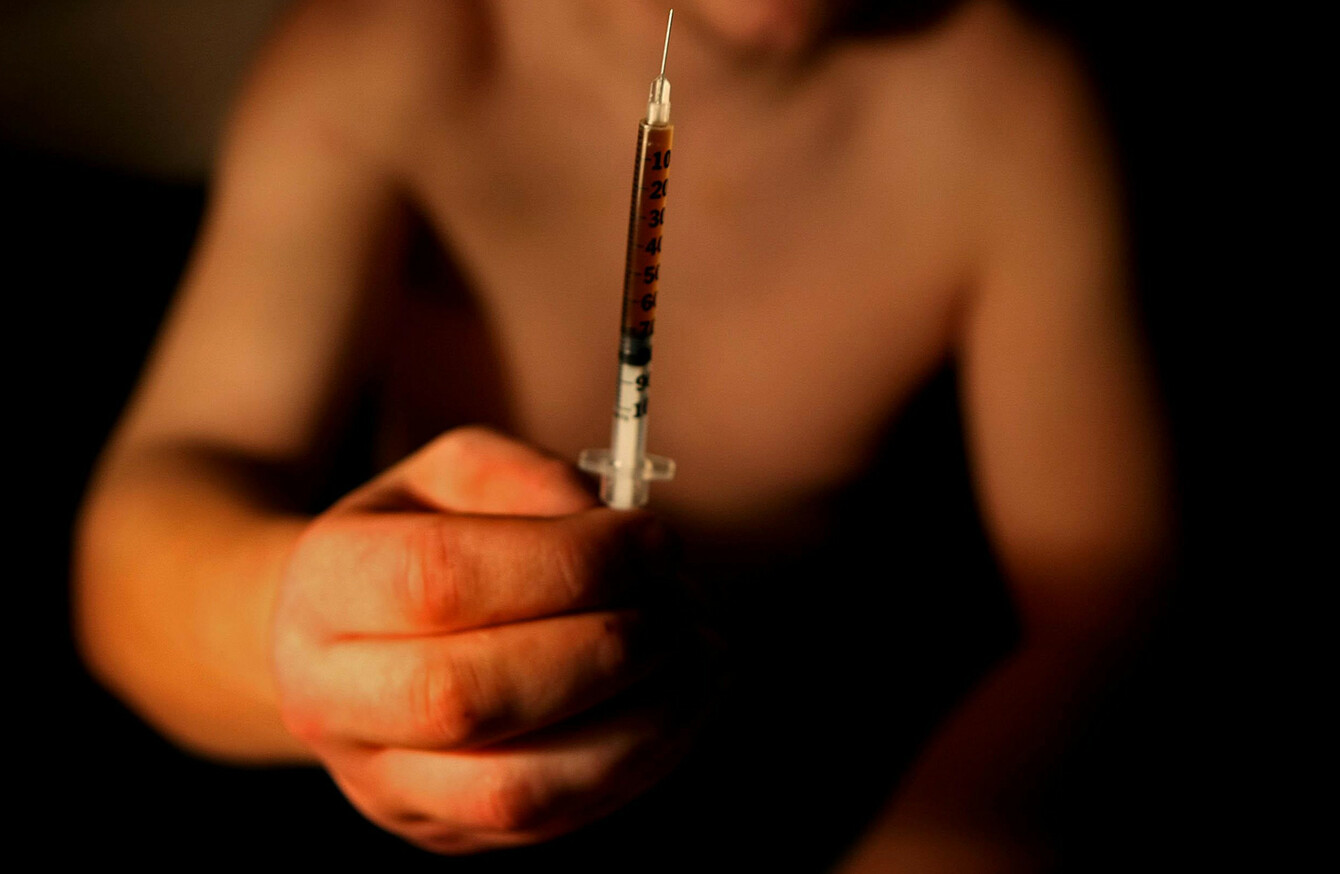 Naloxone restores the breathing of someone overdosing from opioids.
Image: Julien Behal/PA Images
Naloxone restores the breathing of someone overdosing from opioids.
Image: Julien Behal/PA Images
CALLS ARE BEING made for a heroin 'overdose antidote' to be made more freely available here after a scheme in Northern Ireland may have saved almost 100 lives over the past five years.
Naloxone is a medication that rapidly reverses and restores the breathing of a person overdosing from heroin or prescription opioid pain medications.
Here in Ireland, it is available by prescription to named persons who may be at risk of an overdose, as well as to trained individuals. In the UK it is far more widely available.
In that jurisdiction, the Take Home Naloxone scheme also makes it available to people who are likely to witness and respond to an overdose, such as a family members.
New research has now shown that, over the last five years in Northern Ireland, Naloxone was administered 112 times and has been successful in reversing an overdose on 98 occasions.
"That's 98 incidents when someone could have died but didn't thanks to Naloxone being administered," according to Victoria Creasy of Northern Ireland's Public Health Agency.
For each successful overdose reversal, £244 [€273] was spent on medicine.
Ireland has the third-highest rate of deaths from overdoses in Europe and the HSE has a Naloxone project that seeks to provide the medication to heroin users and those who are at high risk of opioid overdose.
The HSE also introduced Naloxone into local communities as part of a trial which saw 600 people trained in the administration of the drug.
An interim report into the effectiveness of the project last year found that at least five lives had been saved by the programme.
But following the results of Northern Ireland's programme, Tony Geoghegan of Merchants Quay Ireland says Naloxone should be delisted so that access it can be broadened beyond a named person.
"The optimum would be that if you or one of your kids were using drugs and you were concerned, that you could go a pharmacy and get Naloxone and have it in your medicine cabinet and then if you found your son collapsed in the bedroom you could take that and give it to them," he says.
Geoghegan explains that the medication has no other uses so the risk of making it more widely available is minimal, while the potential advantages are enormous.
He adds that legal clarity would also be helpful so that third-parties can administer Naloxone if someone is overdosing.
"There seems to be some kind of fear out there that if I saw someone overdosing on the street, that if I found Naloxone in their pocket and I administered it to them I'd be apprehensive of litigation or something. Even though there is in the UK some kind of Good Samaritan law that obviates that."