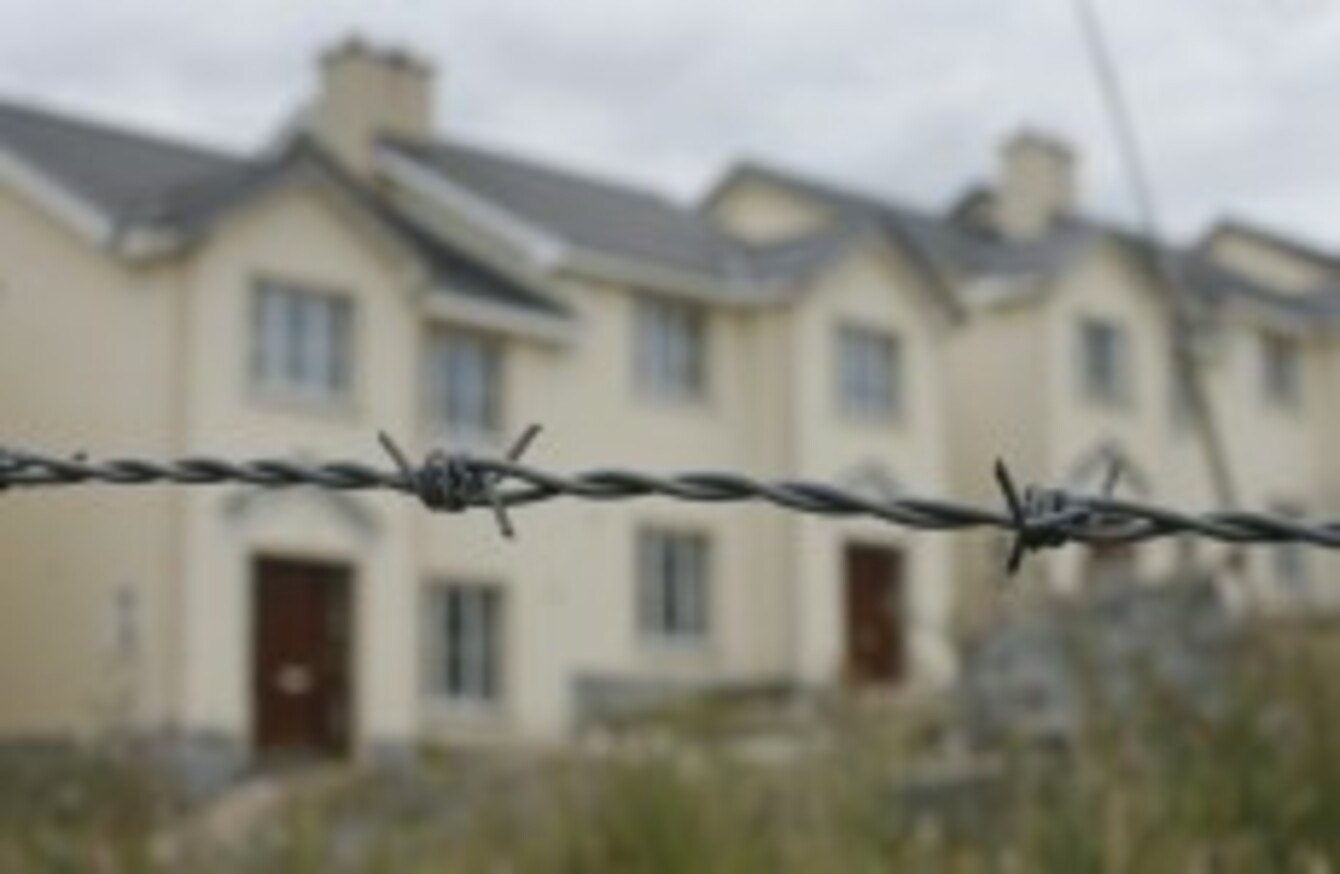 Cnoc an Iuir, Drumshanbo, Co. Leitrim.
Image: Mark Stedman/Photocall Ireland
Cnoc an Iuir, Drumshanbo, Co. Leitrim.
Image: Mark Stedman/Photocall Ireland
THE NATIONAL ASSET Management Agency (NAMA) is to invest €2 billion in Ireland's construction industry.
The money will be used to complete unfinished commercial and residential developments across the country. Some greenfield sites will also be built "in anticipation of future supply shortages in some market segments".
Speaking at an ACCA meeting in Galway, chairman Frank Daly said the investment could generate up to 25,000 direct and indirect construction jobs. He also believes up to 10,000 additional jobs could be created in the wider economy as a result.
The investment depends on "suitable opportunities arising" between now and 2016, according to Daly.
This includes the completion of properties which are currently under development but, more importantly, it means the development of land in anticipation of future supply shortages and demand.
Daly noted that the €2 billion is NAMA's own money, from its own revenue stream and it will not be using Government funds.
The agency says its loan portfolio has more potential than was originally expected with 90 per cent of property assets in Ireland located in the greater Dublin area, Cork, Limerick and Galway.
"Our view is that long-term prospects for much of this property are good. On that basis, we propose to invest, particularly over the next three years, with a view to ensuring that this property is available to meet commercial and residential demand over the rest of the decade," said Daly.
Entry into the mortgage market
Daly said that early indications have suggested that NAMA's entry into the mortgage market has been successful. The 80:20 Deferred Payment Initiative has been well received with 16 units sold and reservations placed on another 16 of the 115 homes in the pilot phase.
Those sales will have generated €8.4 million in two weeks.
Aside from this scheme, 700 other residential units have been sold by NAMA.
About 9,200 residential units linked to NAMA loans are taking in rental income from tenants. Of those, 4,000 are being rented for the first time in the past 18 months.
Daly said that the agency cannot achieve all its objective by relying on the disposal of property.
"We must invest in the assets securing our loans so as to make them more attractive to purchasers over a medium-term horizon – and thereby enhance their ultimate disposal value. Part of our role is to respond, not just to current supply and demand conditions, but also to prospective supply and demand over our projected lifespan up to 2020."
In some market segments – large offices, for instance – supply shortages are already emerging and we plan to address that now.
Daly said he was "cautiously positive" about the property market, citing "more and more indications that the economy, and with it some important segments of the Irish property market, has turned the corner."
Speaking on Newstalk Breakfast, Daly said he was confident that any buildings developed during the rollout of the €2 billion investment will be occupied in three years time.
"There is some loosening of finance from the banks," according to Daly, "but NAMA would prefer more lending by banks."