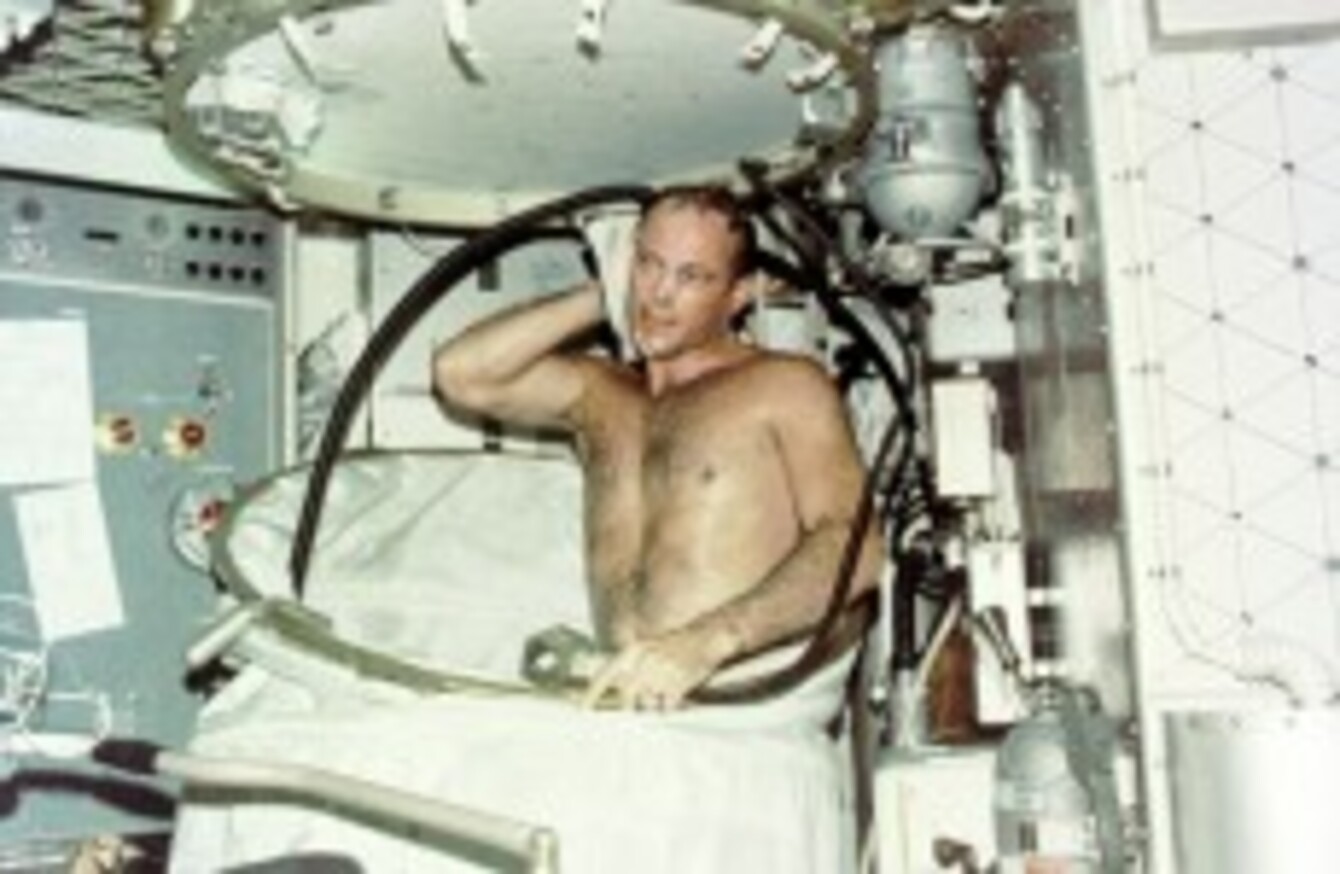 Showering on board
Image: Nasa
Showering on board
Image: Nasa
WITH THE SAD death of Neil Armstrong last week, we were reminded once more of the incredible things NASA and its astronauts have achieved since it was founded 54 years ago.
Here's a look through the NASA image archives at some early photographs taken by the astronauts themselves as they took part in missions where humans had never gone before.
Some of the first photographs taken by astronauts in space were snapped by astronauts like John H Glenn Jr, who brought his camera with him for the first time on Friendship 7.
Since then, as the New York Times outlines, photography has become so important to NASA's astronauts that they even have to take part in photography lessons.
According to NASA:
Crew members in space have taken nearly 750,000 photographs with Hasselblad, Linhof, Rolleiflex, and Nikon hand-held film cameras.  Beginning in 1995, digital cameras were introduced on Shuttle missions.  Today on the International Space Station all Crew Earth Observations (CEO) imagery is taken with a digital camera
Here's a glimpse at life in zero gravity in the 1980s:

(npr/Youtube)
The off-the-cuff photos they snapped in the early days in particular give a candid look at what everyday life was like for them in space – here's a selection of them:
Sleep restraints

Treadmill

Gemini 9A

Historic handshake

Astronaut Mark Lee, tetherless and free

Asleep

The late Sally Ride on the Flight Deck

Showering on Skylab

Buzz Aldrin on the moon

Ed White performs first U.S. spacewalk

Crew

Gemini IV Spacecraft

US USSR Apollo Test Project

Camera on board

Skylab

2001