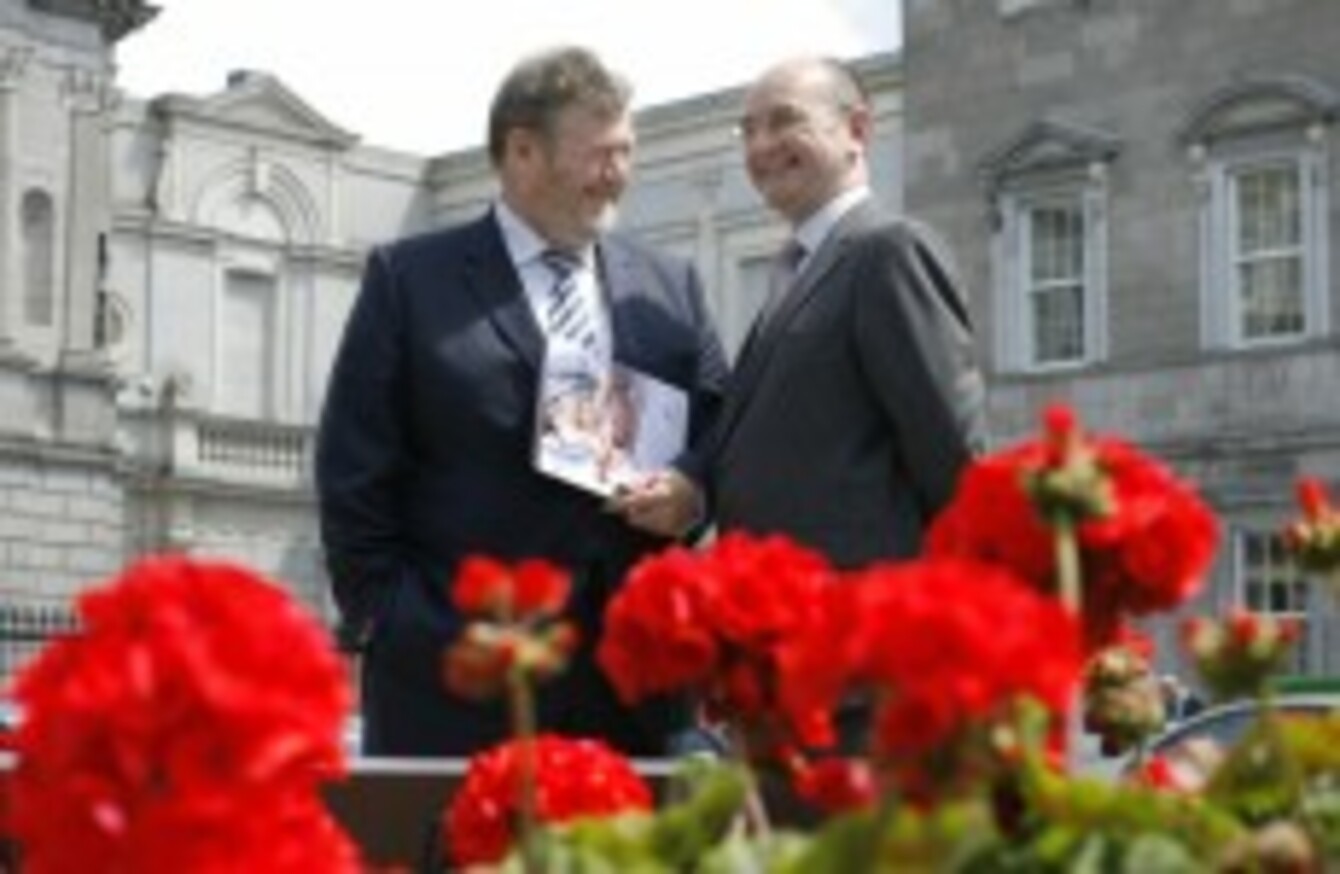 Health Minister James Reilly and HSE chairman Frank Dolphin (File photo)
Image: Mark Stedman/Photocall Ireland
Health Minister James Reilly and HSE chairman Frank Dolphin (File photo)
Image: Mark Stedman/Photocall Ireland
THE GOVERNMENT HAS given a review group established to to examine the decision by An Bord Pleanála to reject the construction of the National Children's Hospital at the Mater Hospital 56 days to report back on alternative options.
The terms of reference for the review group were agreed at Cabinet today and the group will be chaired by Frank Dolphin, the current chair of the Health Service Executive.
It will be tasked with establishing the options now available to the government in light of An Bord Pleanála's decision to refuse planning permission for the hospital on the site of the Mater Hospital in Dublin.
Health Minister James Reilly said that it was important that the hospital – a €650m project – be built as soon as possible and said that "everything is on the table" in relation to where the hospital can now be built with a number of options already mooted.
"We're very cognisant of the fact that this is a hospital that will serve us for at least a hundred years or more and that whilst we want to build it as quickly as possible we don't want to rush it," Reilly said earlier today.
He said that he could not rule out the possibility of building the hospital on a greenfield site but denied that he was leaning towards this option.
"I've made it clear from the very outset that my most important objective is to build the hospital as quickly as possible," he said.
As well as a possible greenfield site which forms part of a proposal submitted by a group of farmers in north Dublin, a submission has also come in from the Coombe hospital which proposes a site between it and St James's Hospital in the capital.
The other members of the review group will be announced in due course but it is likely to include architectural experts and clinical expertise.
"We've a wonderful opportunity here to do something that will serve our country and children of the country well for the next hundred years and let's do it right. But let's do it quickly," the Minister added.