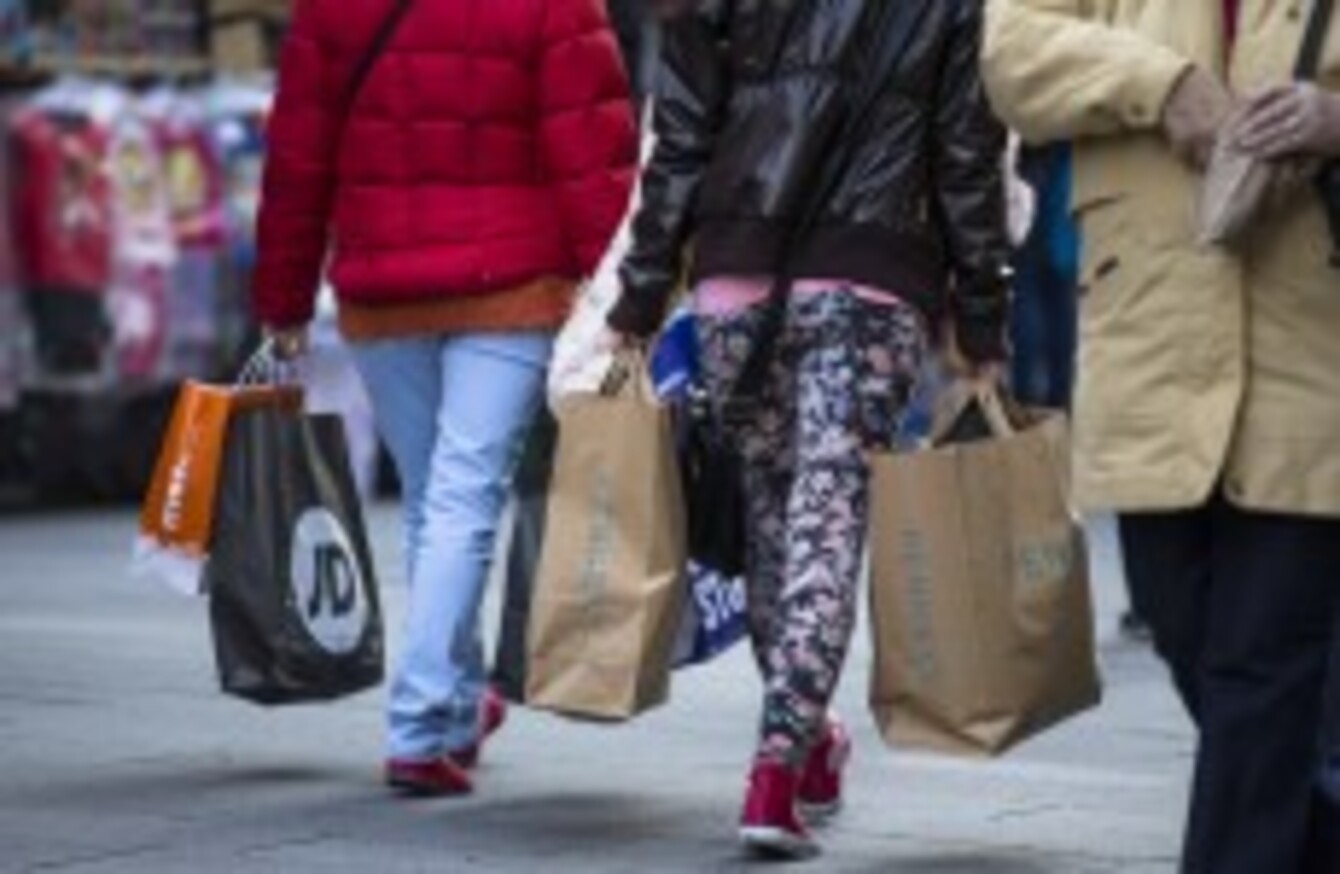 Image: Sam Boal via Photocall Ireland
Image: Sam Boal via Photocall Ireland
THE NATIONAL CONSUMER Agency (NCA) last year brought 112 enforcement actions against business that breached consumer law.
The agency said in their annual report that they had issued 71 fines to traders who had broken legislation in relation to displaying prices and had issued 40 notices to businesses who had charged prices above what they had advertised.
The agency also brought two cases before the courts in 2012, both of which it won.
The first saw Associated Newspapers being forced to pay €15,000 to charity over a 2011 edition of the Mail on Sunday which had a wraparound cover, which the agency said "[mislead] customers into believing that the paper being purchased was a Sunday Tribune". The court also awarded the NCA costs of €25,000.
The agency also brought a Compensation Order against a Galway car salesman, Oleksandr Tabachuk, who was found to have sold a clocked car. The court ordered Tabachuk pay €4,000 to the consumer who had purchased the car, as well as a fine of €1,200.
The agency also met with Ulster Bank during their IT failure, saying that they had referred consumers directly to Ulster Bank during that time. They also secured an undertaking from Greyhound Waste agreeing to change the terms and conditions of their consumer contracts.
In all, the NCA had 861,000 visits to their website and had received over 58,000 contacts to their helpline.
The Agency's chief executive Karen O'Leary said that as consumers make less and spend more, the need for consumer protection has 'never been stronger'.
She added that 2012 was a 'challenging but very productive year for the Agency."
The NCA is due to amalgamate with the Competition Authority, but there is currently no timeline on that move.