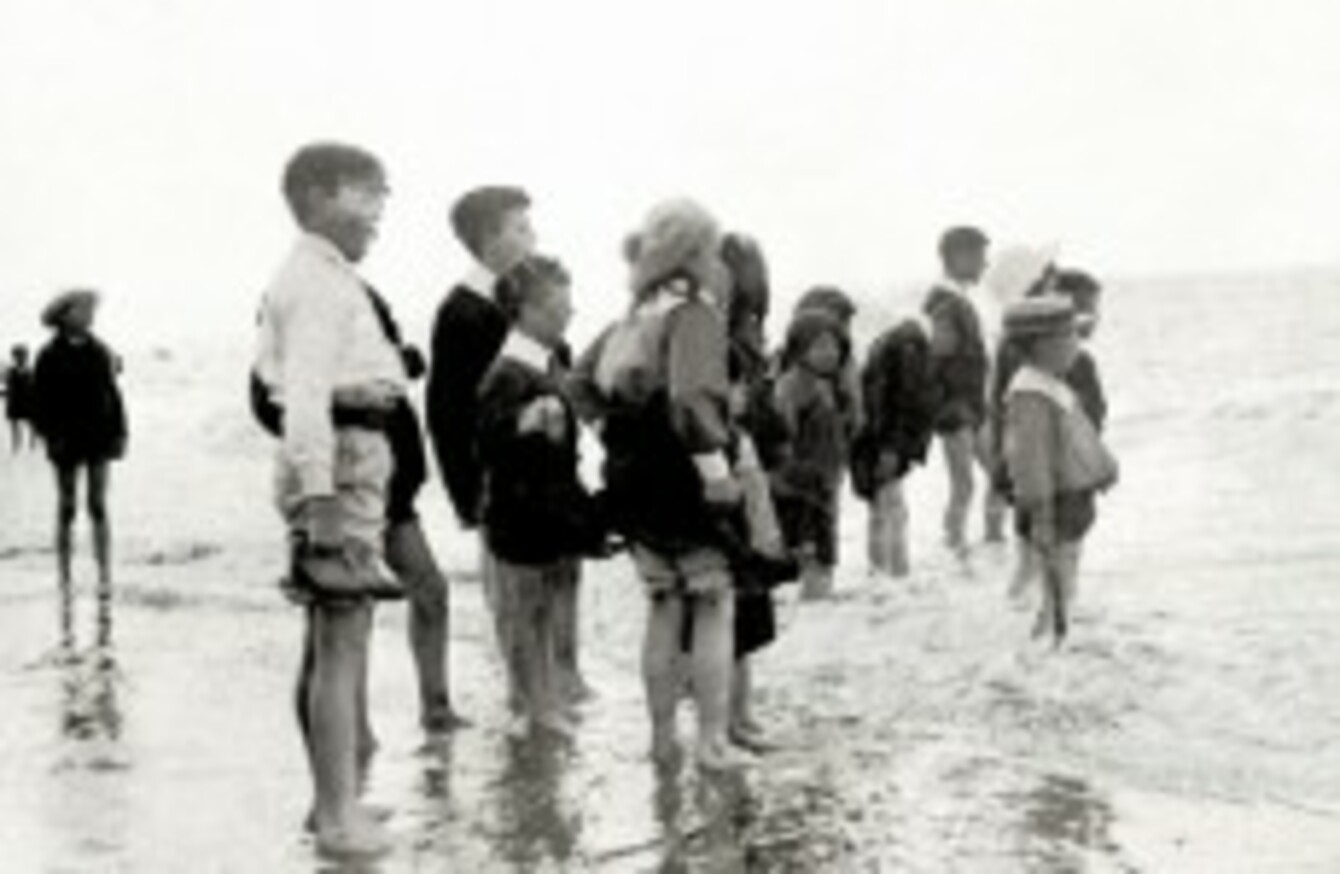 This image of children paddling at a Dublin beach in 1911 is just one of millions of documents and images preserved by the National Library of Ireland
Image: National Library of Ireland
This image of children paddling at a Dublin beach in 1911 is just one of millions of documents and images preserved by the National Library of Ireland
Image: National Library of Ireland
THE NATIONAL LIBRARY OF Ireland has increased its total number of visitors – virtual and personal – in the first 11 months of this year, thanks to its new digital library and online exhibitions.
New figures released by the NLI show that the archives were accessed 1.23 million times by people coming to its Kildare Street premises in Dublin or online at www.nli.ie from January to end of November 2011.
That is an increase of 366,661 on the total number of visitors for the year 2010. NLI Director Fiona Ross said that the "remarkable success" of the Library's digital library and online access had contributed massively to the increase in people getting into their national archives. The Library has established a strong presence in Irish social media, on Facebook, Twitter and Flickr. The pictures on their Flickr account alone were viewed 282,943 times for research and non-commercial purposes in those first 11 months of this year.
It has also engaged with digital media, such as TheJournal.ie - some of the projects we have participated in with the NLI include a digital archive of how Irish websites covered the General Election this year and a slideshow of images from the inauguration of Ireland's first poet-president, Douglas Hyde, in 1939 in time for Michael D Higgins' inauguration last month.
Director Ross said that the social media aspect of the NLI's efforts had a direct effect on the organisation's cultural tourism remit as many of those online visitors were from overseas. Footfall in Kildare Street also remains strong, with 195,490 people making personal visits to the NLI's Yeats, Discover and National Photographic Archives, to the Library's reading rooms and family history research facilities or to attend events and workshops at the venue. Ross said:
Since its foundation in 1877, our job at the National Library has been to collect, preserve and make accessible the incredible cultural heritage material of the nation. Today, 134 years later, we have to adapt this mission to the 21st century, and build a modern fit-for-purpose library and national cultural institution. In doing this, we are guided by one word – access.
Findings from an online survey conducted by the National Library of Ireland include:
How people use www.nli.ie – 59 per cent say they have accessed information about visiting the Library in person; 59 per cent look at online catalogues; 50 per cent access information on the various NLI services; 43 per cent have accessed the manuscript collection lists; 33 per cent have looked at the NLI's photographs database
Satisfaction ratings for online services are high among those surveyed – 89 per cent satisfaction rate for the information on accessing the NLI in person; 61 per cent expressed satisfaction with the digital photographs database
When asked to rank the three NLI functions ('collection', 'preservation' and 'make accessible') in order of importance, 'collection' was ranked as number one by 41 per cent;  'make accessible' at 39% and 'preservation' at 20%.
Visitors to NLI were most interested in viewing books (35 per cent), manuscripts (21 per cent), digital collections (13 per cent), newspapers (11 per cent), photographs (6 per cent)