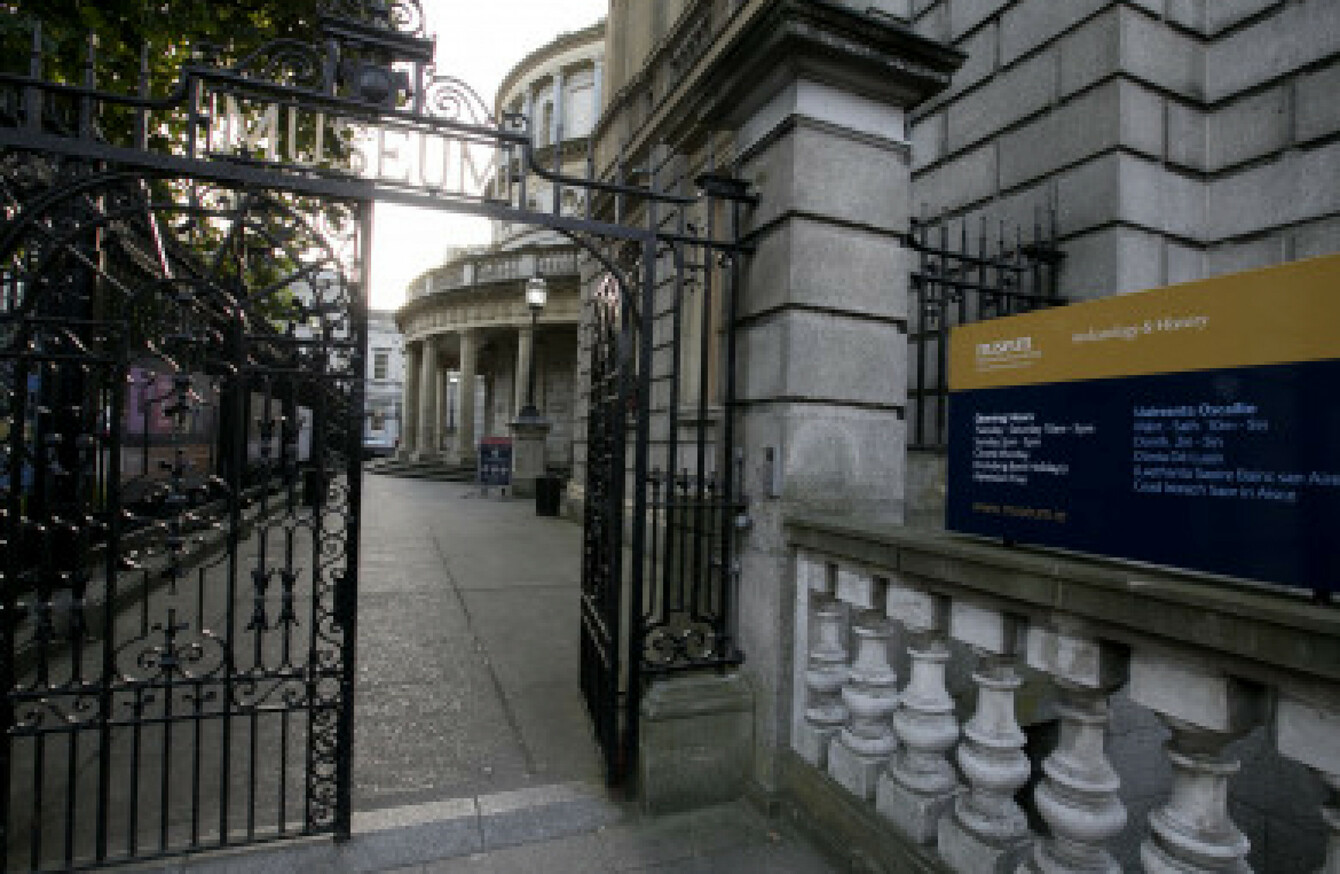 The National Museum.
Image: Sam Boal/RollingNews.ie
The National Museum.
Image: Sam Boal/RollingNews.ie
THE MINISTER FOR Culture Josepha Madigan has confirmed that there have been new allegations of harassment and bullying amongst staff at the National Museum in Dublin.
Minister Madigan said she could not comment on individual cases in response a question from Sinn Féin TD Peadar Tóibín in the Dáil yesterday.
Tóibín said millions of euro had been spent on consultants, reports, sexual abuse experts and High Court payoffs due to the issues at the museum which has been "racked with allegations of bullying and sexual harassment".
This, of course, does not include the very real damage that has been done to the lives of a large number of people who simply wanted to work in the premier heritage location in Ireland.
The minister said that a new board was appointed in July 2016 and it is implementing change at the museum. She added that the National Museum of Ireland is a statutory body and she has no responsibility for its day to day operations.
Tóibín described Madigan's response as "very unsatisfactory in a number of ways".  He said that as she is as she is new to the Department she may not be aware of the "deep and ongoing crisis" that has engulfed the National Museum.
Significant damage has been done to a large number of women who have worked in a building 100 yards from where we sit. These women were in the care of the State because the State had a role during that time as the Department was involved in those particular HR issues.
He urged the Minister to take a hands-on approach to resolving the issue.
Minister Madigan rejected his claim that no steps have been taken since the reports emerged. She added that she has the utmost sympathy for women and men who go through any bullying or harassment in the museum or any other cultural institution.