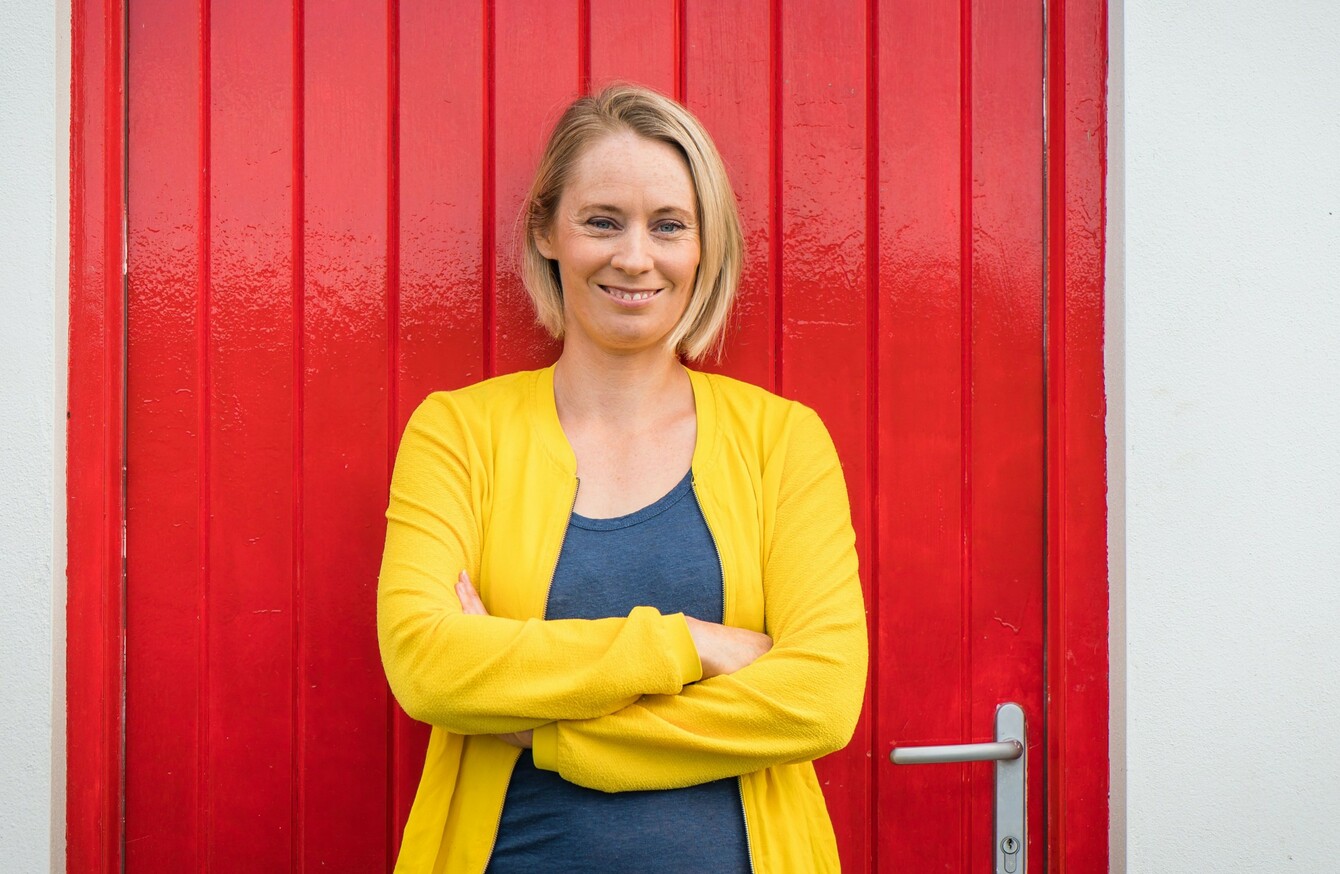 Derval O'Rourke has gone from Olympian to entrepreneur
Derval O'Rourke has gone from Olympian to entrepreneur
WHAT LINKS A former Olympic hurdler with a global skincare company founder and a well-known journalist?
The answer: they're all taking part in National Women's Enterprise Day, an initiative of the Local Enterprise Offices, which arrives this year on Wednesday, October 14.
Derval O'Rourke, Sonia Deasy of Pestle & Mortar and media figure Áine Kerr are among the speakers at this year's event which aims to inspire and assist female entrepreneurs in running their own businesses. Now in its 14th year, the day is taking a different form to reflect the new normal for 2020 – with participants able to join the speakers and networking sessions remotely rather than gathering in person. 
One of the key aims of this year's event is to "show businesses that we're 'Stronger Together,'" says Orla Martin of the Local Enterprise Offices. "We can learn so much from each other. We also want to show how small changes can make big impacts, how small businesses can cultivate innovation and how international markets can offer new opportunities."
All the events are free, and anyone can sign up. You can see the full programme here, but what are the highlights this year?
1. Derval O'Rourke had a 14-year career at the top of athletics – representing Ireland at three Olympics and five World Championships – before entering the world of business. Since retiring from international athletics in 2014, she has begun a new life as an entrepreneur, publishing two bestselling books around healthy eating and launching her own lifestyle website. (Alongside regular appearances on Ireland's Fittest Family and RTÉ's athletics coverage, as if that wasn't enough.)
She'll be interviewed by RTÉ's Áine Kerr, discussing the strength, discipline and resilience needed to perform at your peak in one sector and then pivot completely into a whole new career. 
2. Sonia Deasy is a mother-of-five who set up her skincare company Pestle & Mortar in 2014. At the time she was working with her husband in their portrait photography business – "looking at people's skin, all day, every day", as her bio puts it. 
Since launching with her first product, Pure Hyaluronic Serum, the company has rocketed to international recognition and is now stocked in 21 countries across three continents. 
As part of National Women's Enterprise Day, Sonia will be talking to Áine Kerr about managing opportunities in life and business, and her own journey so far.
3. Sarah Colgan is a co-founder of the 20×20 movement, a campaign to boost the visibility of women's sport. Its founding principle is that "if she can't see it, she can't be it" – that seeing female athletes in the media and popular culture can help inspire a new generation of girls to participate. 
She's also CEO at creative advertising agency Along Came A Spider, working with some of the world's biggest companies. 
Sarah will be sharing the lessons she's learned along the way at National Women's Enterprise Day – and asking how we can all become standout roles models for those around us.
4. Áine Kerr is the host of Reignite, an RTÉ show about taking your idea and making it happen. She has plenty to bring to the discussion herself as the co-founder of Kinzen, a media technology startup which aims to bring more transparency to the news we consume.
Before Kinzen, she worked across the worlds of technology and journalism, including a time as head of journalism partnerships at Facebook, and managing editor at successful media startup Storyful. She began her career as a news and politics reporter.
Áine will be MC-ing this year's virtual event, as well as sharing her own experiences in business and media.  
5. Pamela Laird is the founder of Moxi Loves, an Irish cosmetics brand with a focus on making great beauty products affordable and accessible, wherever and whenever you need them.
She's also a nail technician, and worked extensively in the beauty industry before hitting our screens as a contestant on The Apprentice on BBC, and then Dragon's Den on RTÉ (where she won investment from all three Dragons… before turning it down for a better offer.)
As part of the Small Changes, Big Impacts session at NWED, Pamela will be speaking about how an innovative approach drove real change in her business.
Source: Local Enterprise Office/YouTube
Organised by the Local Enterprise Offices, National Women's Enterprise Day takes place this year on Wednesday, October 14 and is supported by the Government of Ireland, Enterprise Ireland and local authorities. All the virtual events are free, and anyone can sign up. Browse the full programme here. For more information or to pre-register, visit LocalEnterprise.ie/NWED or search #NWED on social media.