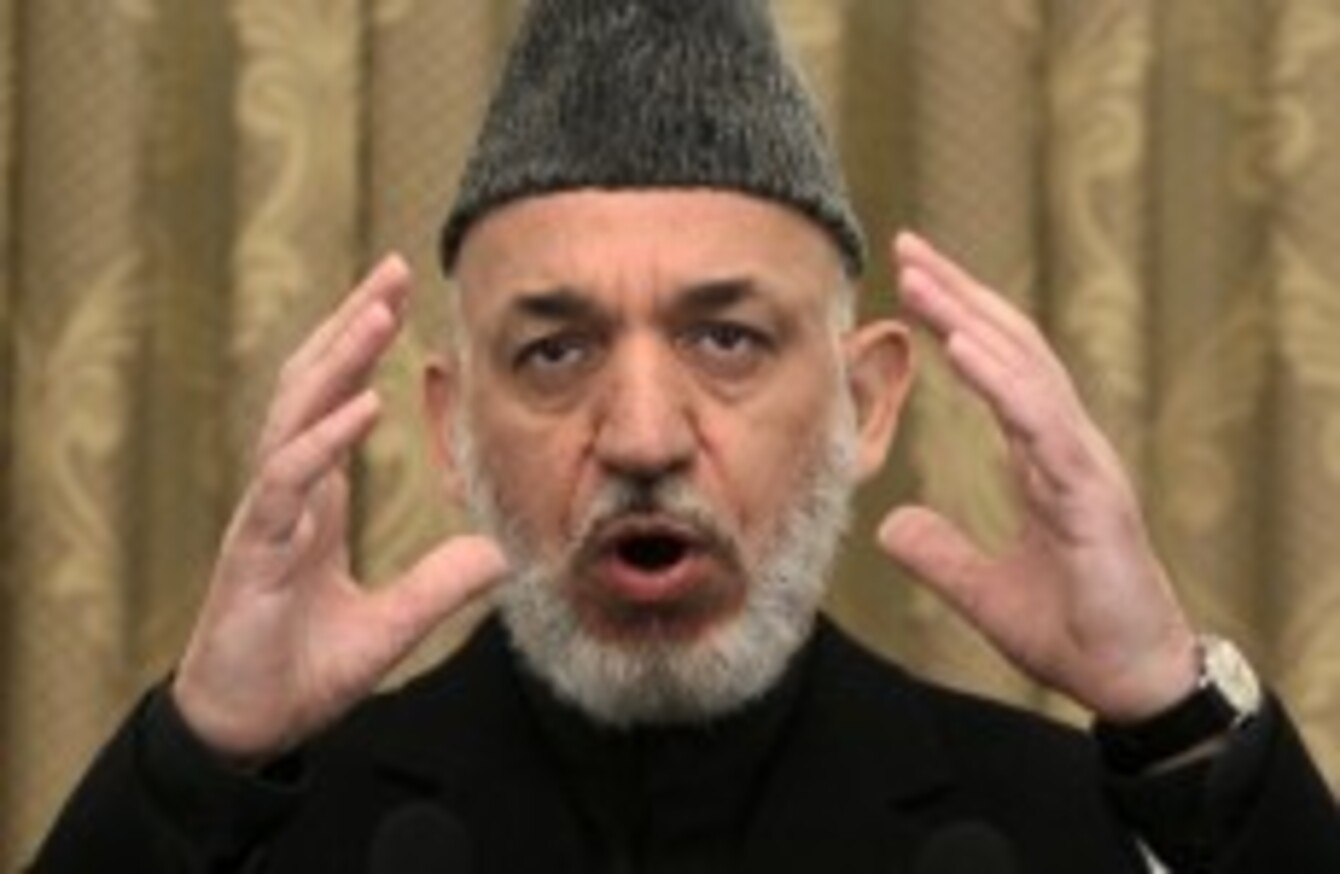 Hamid Karzai
Image: Kamran Jebreili/AP/Press Association Images
Hamid Karzai
Image: Kamran Jebreili/AP/Press Association Images
THE TOP US generals in Afghanistan have apologised for an airstrike that killed two women and 12 children in southern Afghanistan on Sunday.
A NATO airstrike targeting insurgents inadvertently hit two civilian homes in the volatile southwestern Helmand province, killing 12 children and two women according to an Afghan government official.
The alliance launched the airstrike late on Saturday in retaliation for an attack earlier in the day on a US Marine base in Helmand's northwest district of Nawzad.
Dawood Ahmadi, a spokesman for the provincial government said NATO hit two civilian houses, killing five girls, seven boys and two women.
Responding to the attack, General David Petraeus and Lieutenant General David Rodriguez said in a statement that the NATO attack had killed nine civilians and not the 14 being claimed by Afghans.
The statement added that NATO's top priority was to prevent civilian casualties and it said that it takes such cases very seriously.
But civilian deaths are a constant source of tension between NATO and Afghan officials.
Afghanistan's president Hamid Karzai blamed American troops for the airstrikes and has repeatedly called on coalition forces to minimise night raids and airstrikes and clear the operations with his forces:
We have told the Americans and NATO forces several times that uncoordinated operations will result in the killing of innocent civilians and that such operations are inhumane, but still no one has listened.
Helmand province borders Pakistan and is an insurgent bastion. The province's vast poppy fields are the Taliban's prime profit center.
Afghan insurgents have stepped up a spring offensive across the country in recent weeks.
On Saturday, two NATO troops and four Afghans, including a local police chief, were among those killed when a suicide bomber detonated explosives at a meeting in the regional governor's compound in Takhar province, northern Afghanistan.
- with reporting from AP