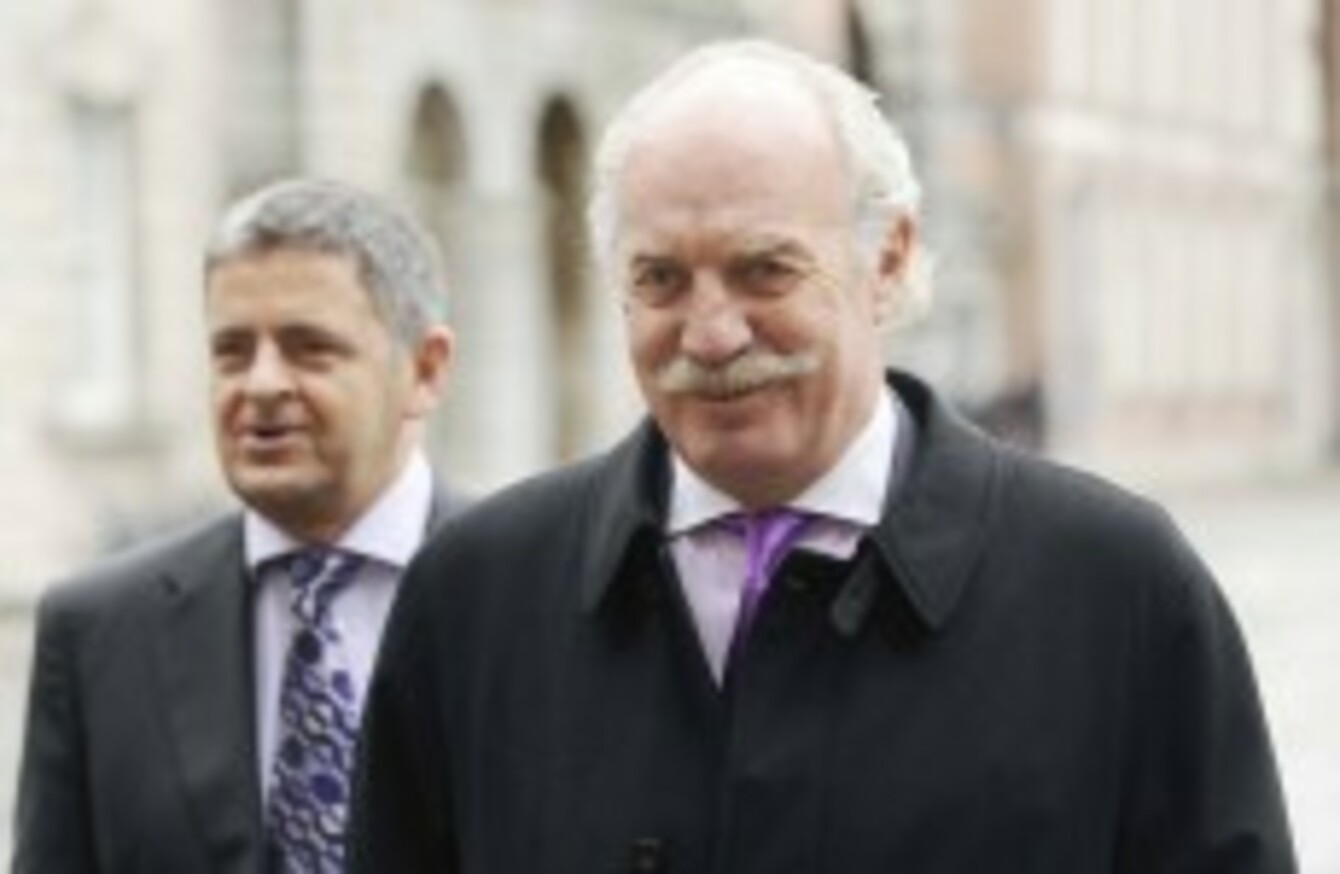 Founder of NCB Stockbrokers Dermot Desmond pictured arriving at the Moriarty Tribunal in 2010
Image: Laura Hutton/Photocall Ireland
Founder of NCB Stockbrokers Dermot Desmond pictured arriving at the Moriarty Tribunal in 2010
Image: Laura Hutton/Photocall Ireland
NCB STOCKBROKERS, FOUNDED by financier Dermot Desmond in the 1980s, is to be sold for over €32 million.
The company announced this morning that it has been acquired by Investec, an international specialist bank and asset manager, for €32.3 million.
The deal is subject to regulatory approval.
NCB currently employs 120 people at its IFSC headquarters. The financial services company deals with wealth management, corporate finance, venture capital and investment funds. It has around €1.3 billion of private client funds under management.
The Investec Group has a market capitalisation of over £3.4 billion (€4.07 billion). Investec Ireland, its Irish arm, was set up in 2000 and currently employs over 110 people in Ireland.
"The deal will bring together two like-minded and innovative businesses whose operations are very complementary and whose combined experience and expertise will create real added value," said Conor O'Kelly, CEO of NCB.
"The NCB business will complement our successful capital markets business in Ireland," said Michael Cullen, CEO of Investec Ireland.