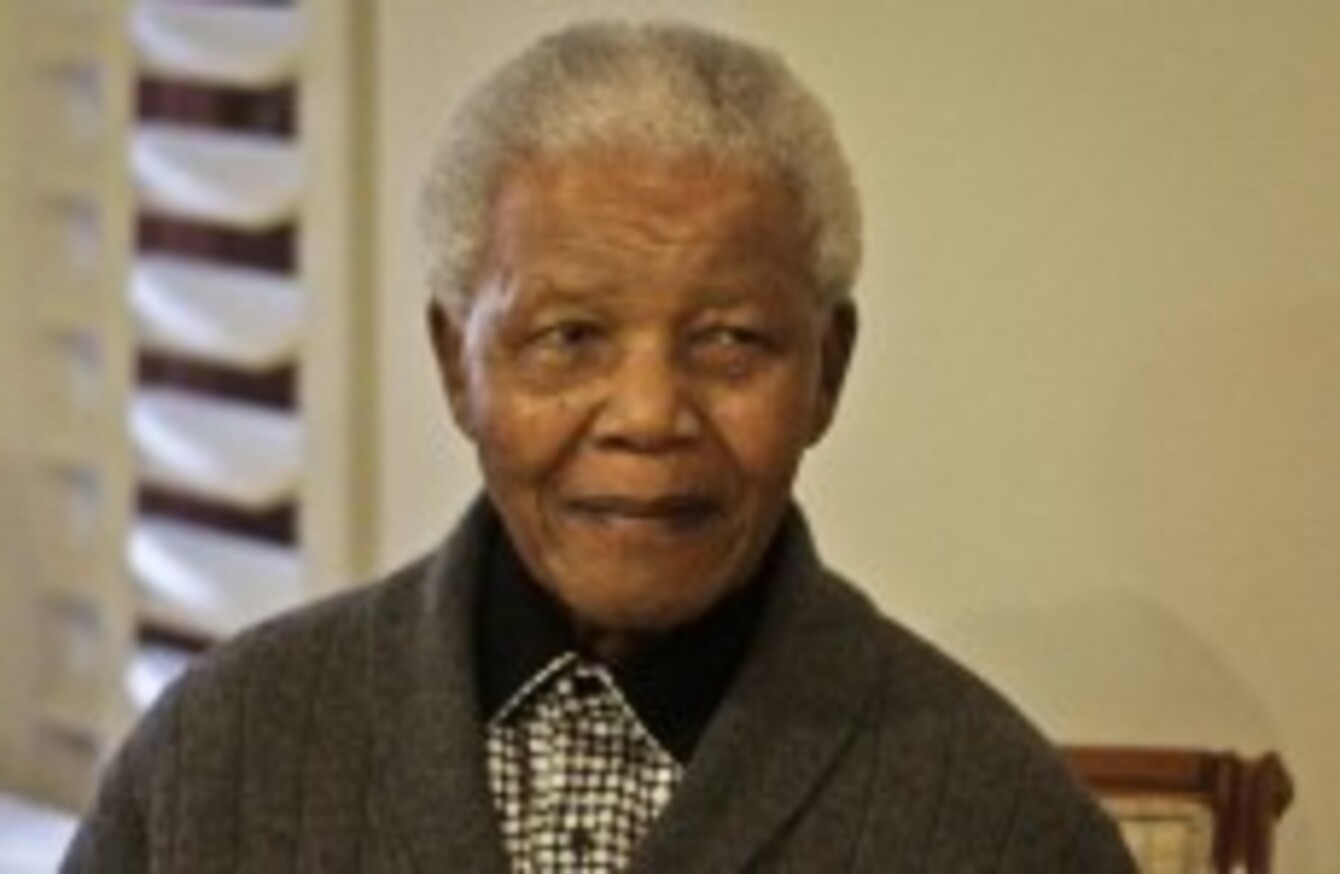 Nelson Mandela during the celebrations of his 94th birthday in July last year
Image: AP Photo/Schalk van Zuydam
Nelson Mandela during the celebrations of his 94th birthday in July last year
Image: AP Photo/Schalk van Zuydam
THE SOUTH AFRICAN President has confirmed that an ambulance which brought Nelson Mandela to hospital two weeks ago broke down, leaving the 94-year-old stranded for some 40 minutes.
However President Jacob Zuma said that doctors are satisfied that the former president suffered no harm as a result of the break down.
Zuma confirmed the incident in an update this morning on the health of the 94-year-old. Nelson Mandela was admitted to hospital on 8 June for a suspected recurrence of a lung infection which has dogged him over the past year. It is the fourth time that he has been hospitalised since December.
In a statement on the presidency website this morning, Jacob Zuma's office said that the military ambulance which brought Mandela to hospital from his home in Johannesburg suffered an engine problem on 8 June as it made the 55-kilometre journey.
"The fully equipped military ICU ambulance had a full complement of specialist medical staff including intensive care specialists and ICU nurses," the statement says. "The convoy also included two quick response vehicles."
Mandela was transferred to another military ambulance, which was accompanied by a civilian ambulance on the way to the hospital.
"All care was taken to ensure that the former president Mandela's medical condition was not compromised by the unforeseen incident," the statement said.
Zuma's office appealed for the public to respect Mandela's privacy and for him to be accorded the doctor-patient confidentiality "that all patients are entitled to in terms of medical ethics."