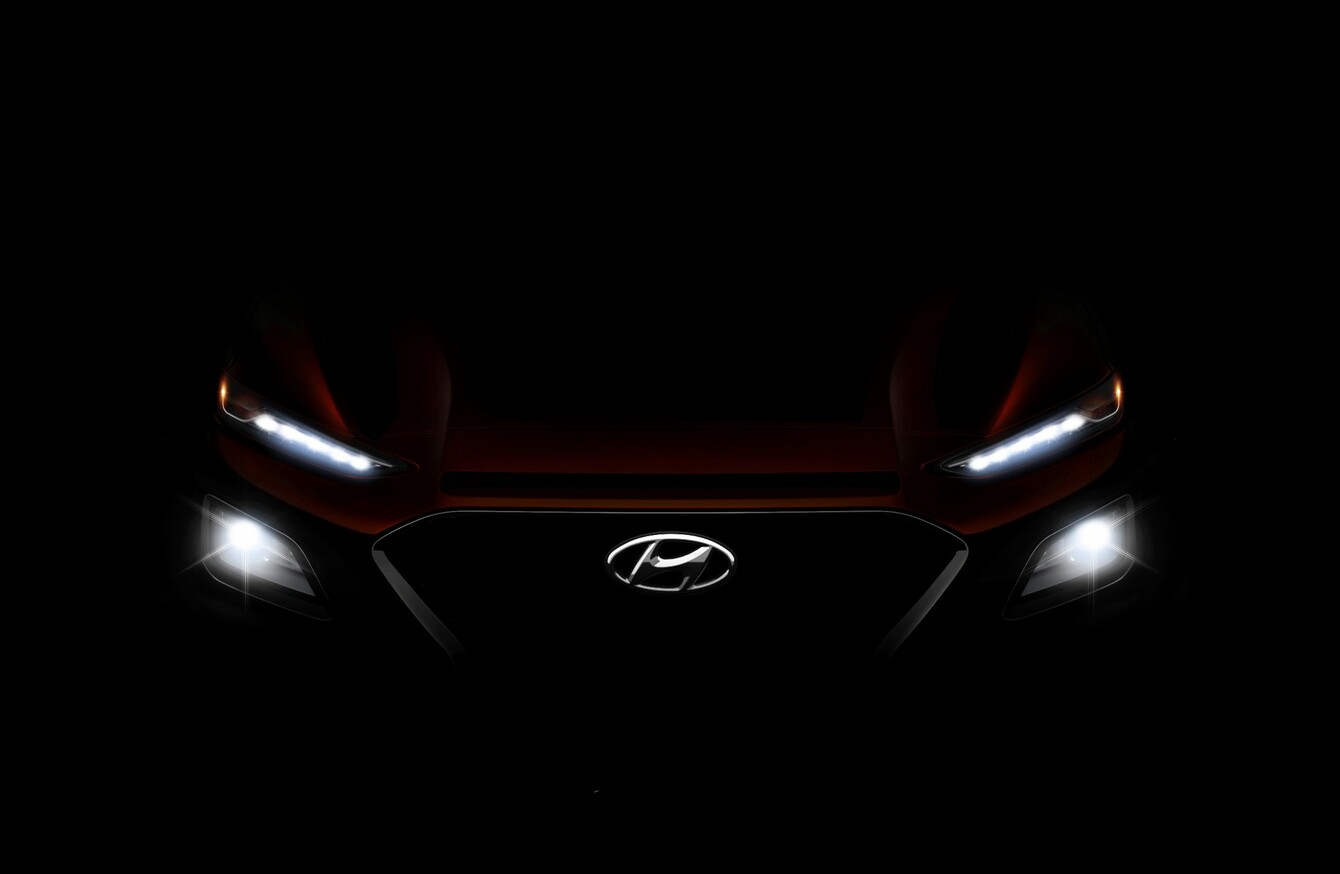 Image: Newspress
Image: Newspress
FOLLOWING THE HUGE success of the Tucson and the Santa Fe, Hyundai is gearing up to launch a new small crossover SUV.
It is called the Kona and is named after the Kona district on the Big Island of Hawaii, apparently reflecting the island's energetic image and unique lifestyle… although Portuguese speakers may have different associations.
The Hyundai Kona it is set to go head-to-head with the Nissan Juke and Renault Captur and although the teaser image that Hyundai has released doesn't give too much away, we can see that it will have stacked headlights and the now-familiar cascading grille design.
According to Hyundai:
The All-New Kona's front is expressive and powerful, adopting Hyundai Motor's new family identity. The new twin headlamps enhance the visual impact, with the LED Daytime Running Lights positioned on top of the LED headlights.
It is expected to share many of its mechanical underpinnings and engines with the Hyundai i20, and it is known that sister company, Kia, will release a similar model called the Stonic.
According to Hyundai, the Kona will offer a raised driving position like its other SUVs as well as the option of all-wheel drive. The company already has a small crossover in the form of the ix20, but the Kona will sit alongside this rather than replace it.
The Kona is said to offer best-in-segment interior space, while Hyundai has also spent much of the car's development fine-tuning its driver characteristics – something that is often lacking in this part of the market.
Hyundai plans to give the Kona its public debut at the Frankfurt Motor Show in September, with the first models expected to begin appearing in showrooms before the end of this year.
The Korean car maker has high hopes for this model as well as its future additions. Its aspiration is to become the biggest-selling Asian car maker in Europe by 2021, surpassing the likes of Honda, Nissan and Toyota.