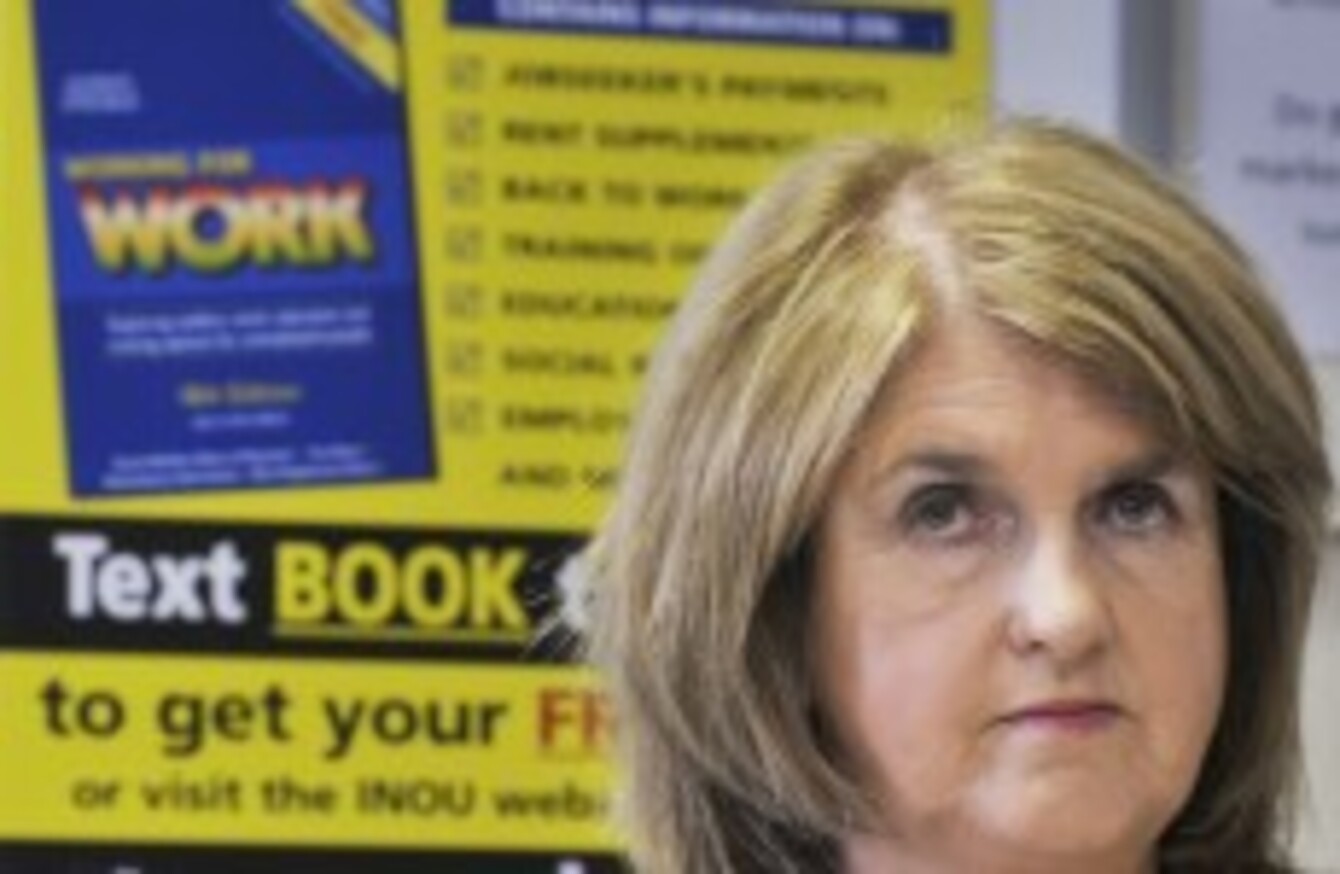 Image: Sasko Lazarov/Photocall Ireland
Image: Sasko Lazarov/Photocall Ireland
A NEW ONLINE directory for the unemployed has been launched by Minister for Social Protection Joan Burton.
Find Your Local Services is the name of the directory, and it was launched alongside the 19th edition of the publication Working for Work.
Working for Work
Working for Work is a handbook for people who are unemployed, about to lose their jobs, or those providing information services to people in such circumstances.
It outlines:
Unemployed people's rights and entitlements
Their education and training options and opportunities
Advice and supports when moving from welfare to work.
The Irish National Organisation of the Unemployed's Welfare to Work section produces this handbook annually, and also provides comprehensive Welfare Rights Information and Advocacy services. It can be contacted by phone at 01 856 0088 or by email: welfareinfo@inou.ie
Find Your Local Services
The Find Your Local Services directory incorporates information on over 1,000 state and community based services including INOU member organisations, social protection offices, local employment services, citizen's information centres, job clubs and city / county enterprise boards.
The services are available to view in both map or list form. The directory can be viewed through a portal in the form of a map of Ireland located on the top right-hand side of the INOU websites www.inou.ie and www.redundancy.ie.
Copies of Working for Work are available on-line or by texting book to 51444.
Supports
Ann Fergus, chair of the INOU, said at the launch:
The new directory will offer additional supports and assist people in finding out who can help them and where they are based.
Bríd O'Brien, Head of Policy and Media with the INOU, said that long-term unemployment is at "unprecedented levels" in Ireland. She continued:
in addressing it the Government must ensure that services and supports offered to unemployed people are meaningful and strive to assist them to get back to work as soon as possible.
Fergus concluded that it is "absolutely critical that the new employment and entitlements service lives up to its name and that the Government not only gets job creation right but that supports to unemployed people are maintained and developed".
According to the latest figures, the live register was down by 2,000 in August, but unemployment remained the same at 14.7 per cent.