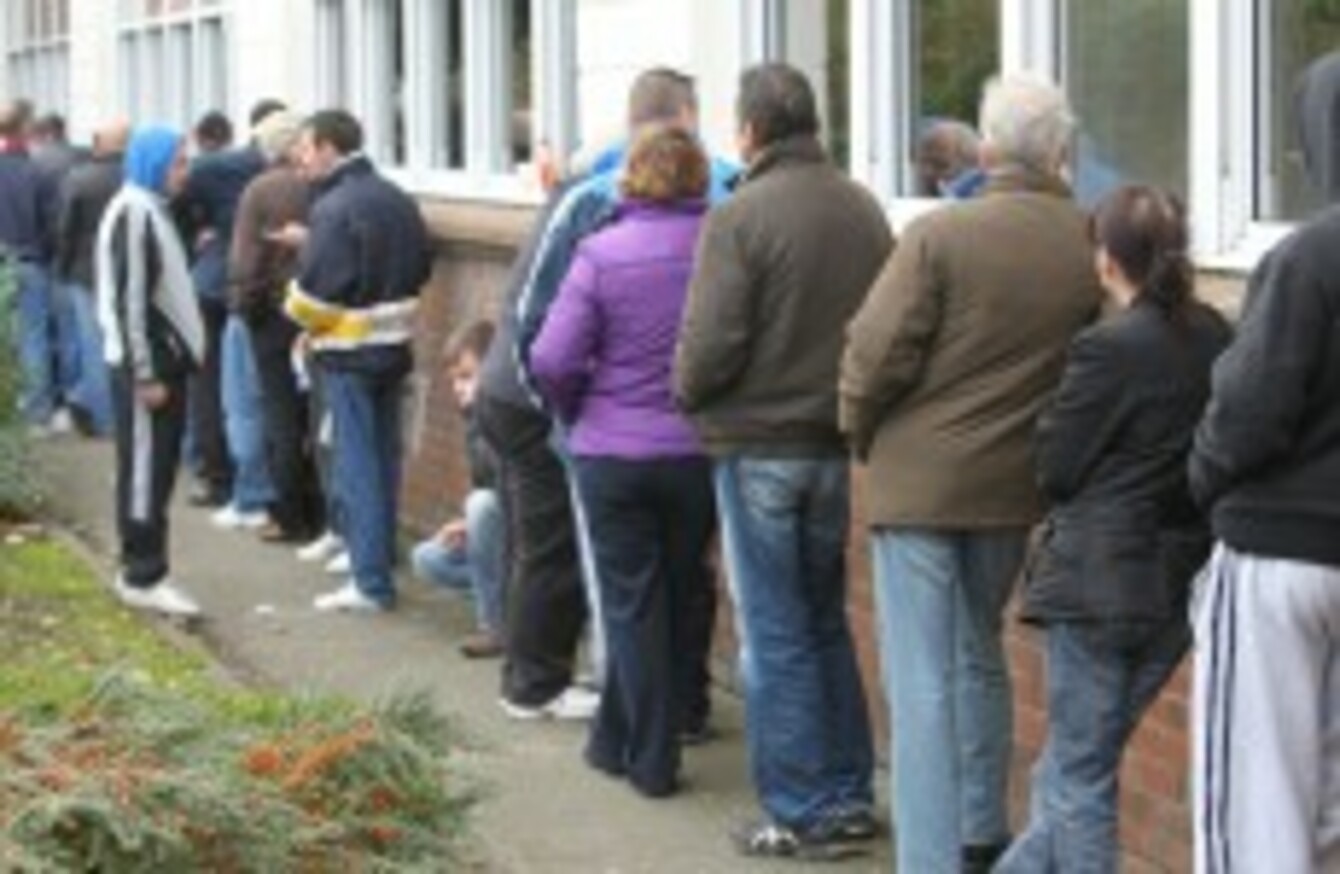 Dole queues in Ireland (File photo)
Image: Photocall Ireland
Dole queues in Ireland (File photo)
Image: Photocall Ireland
NEW FIGURES show that 55 dole claimants have had their benefits cut since new rules were introduced stipulating that those who refuse employment opportunities will have their payments cut.
The Minister for Social Protection Joan Burton has already indicated that her department would be targeting those who consider claiming welfare to be a "lifestyle choice" and government measures will intensify in the coming months.
According to the Irish Examiner, 55 dole claimants have had their pay reduced since new rules were applied in April. Most of these were Irish, while seven of them were from five other countries.
"It's a tough decision. This has never been done in the Irish social welfare system before," Burton told the paper as she also revealed that plans to use mobile phone voice recognition software to catch out welfare cheats was on hold.
In May, Burton revealed that seven people had their benefits cut under legisation that was introduced in January. At the time she said she was "not particularly happy about" cutting benefits.
Burton told RTÉ Radio One's Morning Ireland that those who refuse to take up job or training opportunities would have their payments cut by as much as €44 per week.
However, the Irish National Organisation for the Unemployed has siad the government is lacking in providing adequate information on training and education opportunities for unemployed young people and said that the minister should be focusing on job creation, RTÉ reports.