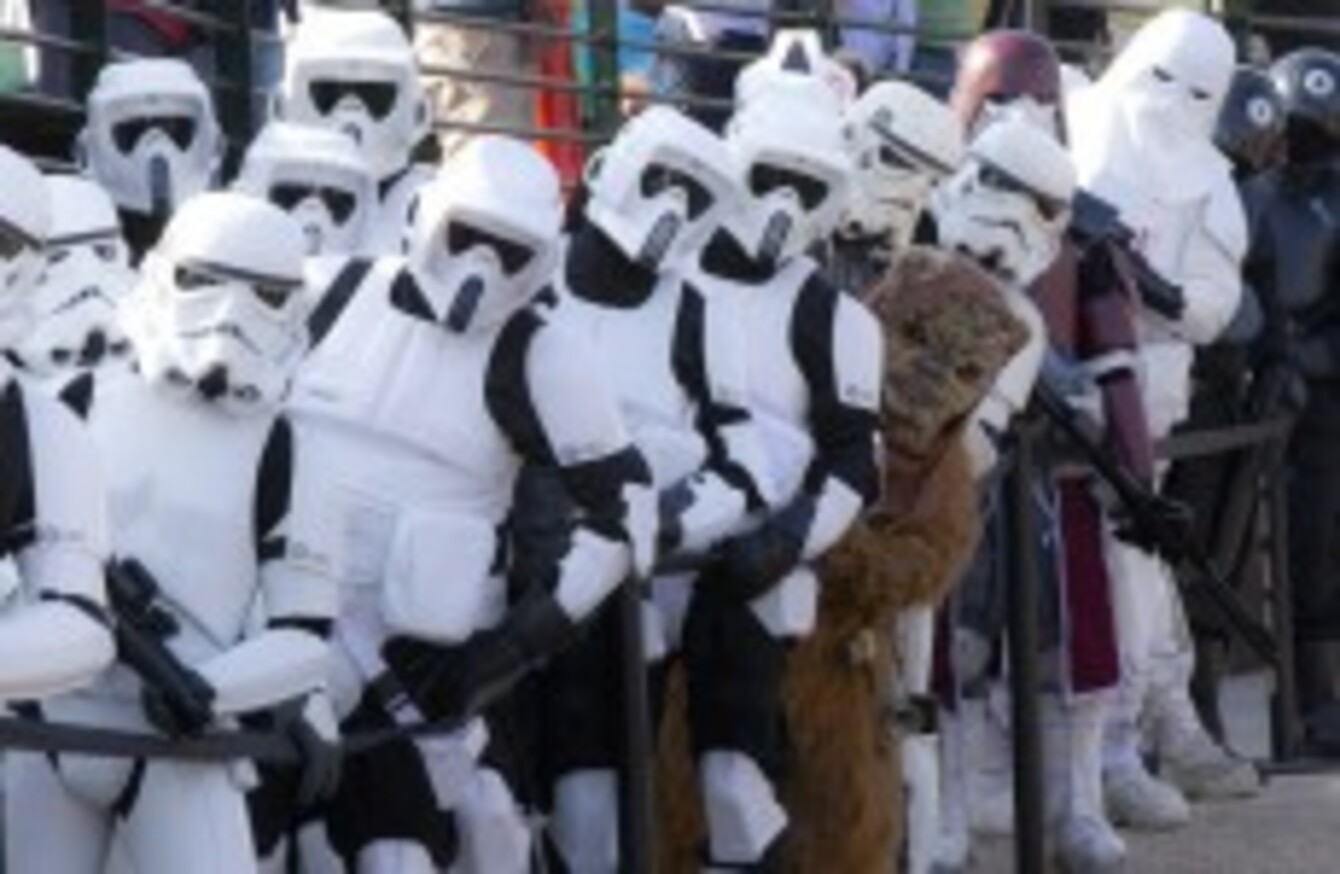 Image: AP Photo/Joel Ryan
Image: AP Photo/Joel Ryan
A NEW STAR Wars film is set to be released in 2015 after Disney bought LucasFilm Ltd from director George Lucas for $4.05 billion.
In an unexpected announcement this evening the Walt Disney Company said it plans to release Star Wars: Episode 7 in 2015, with George Lucas serving as a creative consultant. Disney already owns Pixar and Marvel and produces some of the biggest-grossing films in the world.
"For the past 35 years, one of my greatest pleasures has been to see Star Wars passed from one generation to the next," said George Lucas in a statement. "It's now time for me to pass Star Wars on to a new generation of filmmakers".
"I've always believed that Star Wars could live beyond me, and I thought it was important to set up the transition during my lifetime".
The statement says that more Star War films which "continue the Star Wars saga" are expected to be released to "grow the franchise well into the future".
The six Star Wars films have made an estimated $4.4 billion in box office receipts around the world since the first film was released in 1977. The three prequel films released between 1999 and 2005 received a cool reception among critics but made more than $300 million each at the box office.
George Lucas said earlier this year that he wanted to retire and was making plans to move away from the business.
While it's too early to have any news on the plot of the new Star Wars film yet, here's the one thing you can expect:

(Video: JManFilms/YouTube)