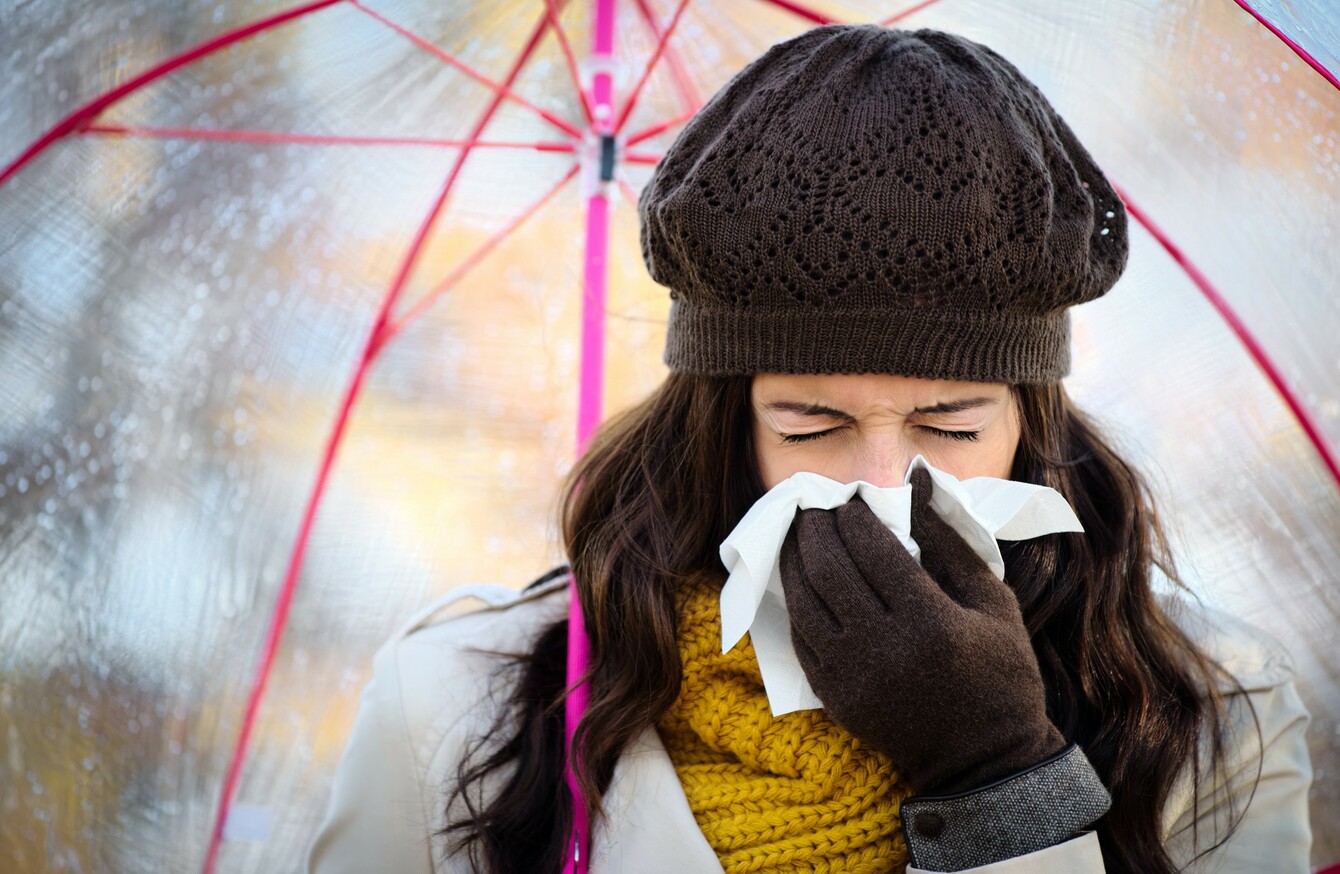 Image: Shutterstock/Dirima
Image: Shutterstock/Dirima
AFTER THE RELATIVELY mild December we've enjoyed, 2017 is about to take a noticeably colder turn – and New Year's revelers might want to consider packing a brolly.
While we weren't exactly tanning ourselves an the beach this month, a new record was set in the Phoenix Park of 15.7 degrees Celsius (although this pipped the previous record by just 0.1 degree), with Finner in Co Donegal equaling its previous high temperature record.
However, we're about to get a taste of what we've been missing over the past few weeks.
Met Éireann is currently forecasting that while the final day of 2016 will be dry, a band of rain will spread across the country during Saturday night, starting in the northwest and crossing right over to the southeast.
The rain could become persistent and heavy at times, and potentially wintry on higher ground.
You're likely to be waking up in 2017 to scattered showers and cold temperatures, although sunny spells are possible.
Top temperatures for New Year's Day will be hovering between just 4 to 6 degrees.
"Monday will continue to be very cold but showers will become isolated and northerly winds back westerly," Met Éireann predicts for the first week of 2017.
Cloud will increase later and it will become less cold for Tuesday and Wednesday with patchy drizzle likely to return to Atlantic coastal counties.
The recent warm spell was easily beaten by the record set in 1948, when 17.1 degrees at Dublin Airport became the highest December temperature on record in Ireland.
The current mean temperature for December, recorded again at Dublin Airport, is 6.7 degrees, compared to 8.6 degrees in 2015 and 5.4 degrees in 2014.