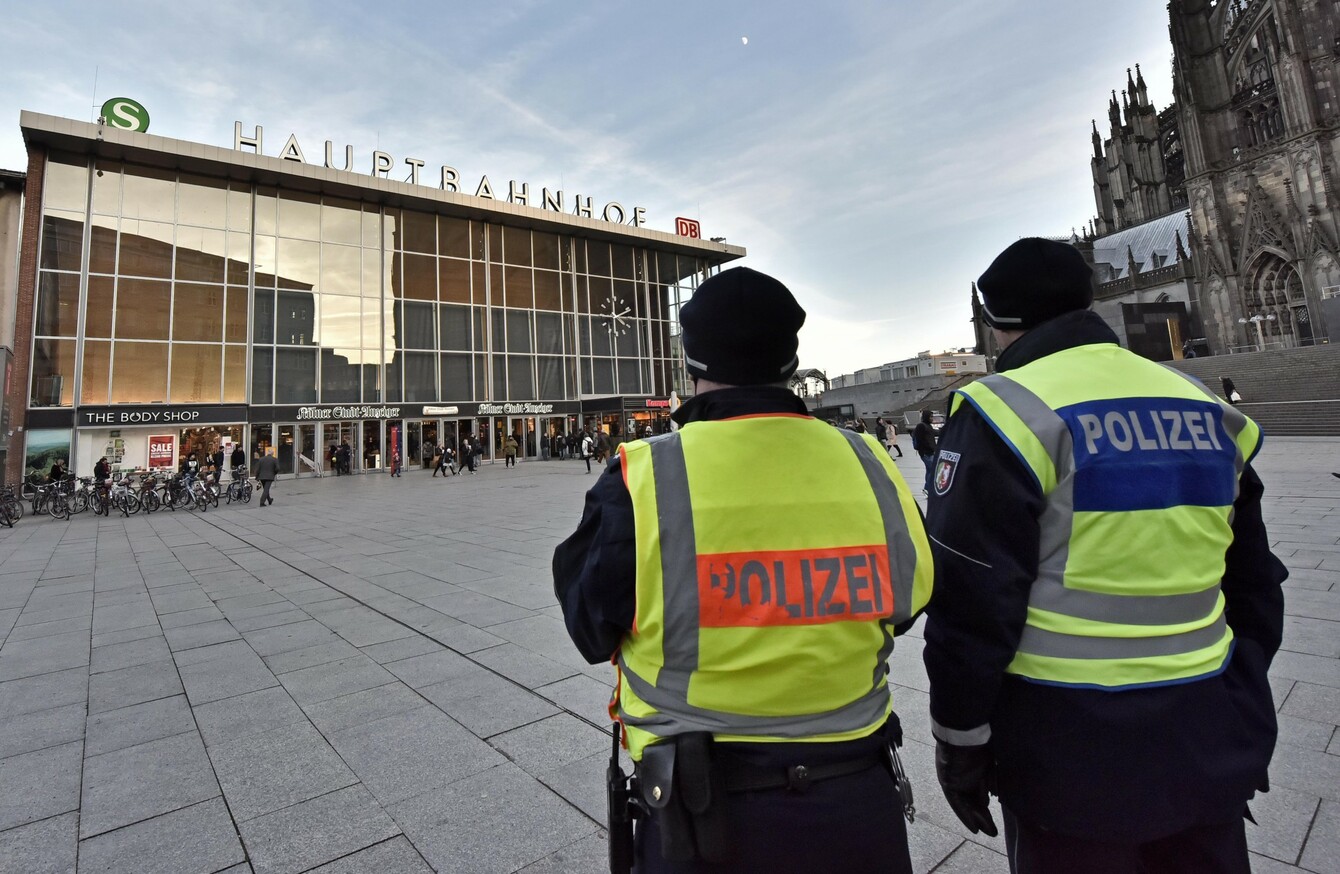 Police pictured outside the main train station in Cologne, Germany yesterday
Image: AP Photo/Martin Meissner
Police pictured outside the main train station in Cologne, Germany yesterday
Image: AP Photo/Martin Meissner
THE FIRST ARREST over the sex attacks that happened on New Year's Eve in Cologne has been made.
A man, understood to be a 26-year-old Algerian asylum seeker, has become the first suspect to be arrested over the incident that created widespread outrage.
The BBC is reporting that the individual is being held on suspicion of groping a woman and stealing her phone.
The individual who has been arrested was picked up at a refugee camp on Saturday, along with a 22-year-old man who has been accused of theft charges.
Police in the city are investigating 21 people in connection with the attacks, although the vast majority are for non-sexual offences. Besides the one made over the weekend, seven other arrests have been made – but all of these have been in connection with thefts and robberies.
The attacks were the catalyst for the recent backlash against migrants in Germany, with Chancellor Angela Merkel tightening up the country's border controls in the face of mounting pressure.
The attacks mostly took place outside of the Cologne train station where eyewitnesses reported hundreds of women being robbed and assaulted by a large group of mostly Middle Eastern and north African men.
Some 883 victims have filed 766 police reports over offences ranging from groping to theft to two reported rapes in Cologne.
Last week the German town of Bornheim banned asylum seekers from a public swimming pool after women complained of harassment.
- With reporting from AFP