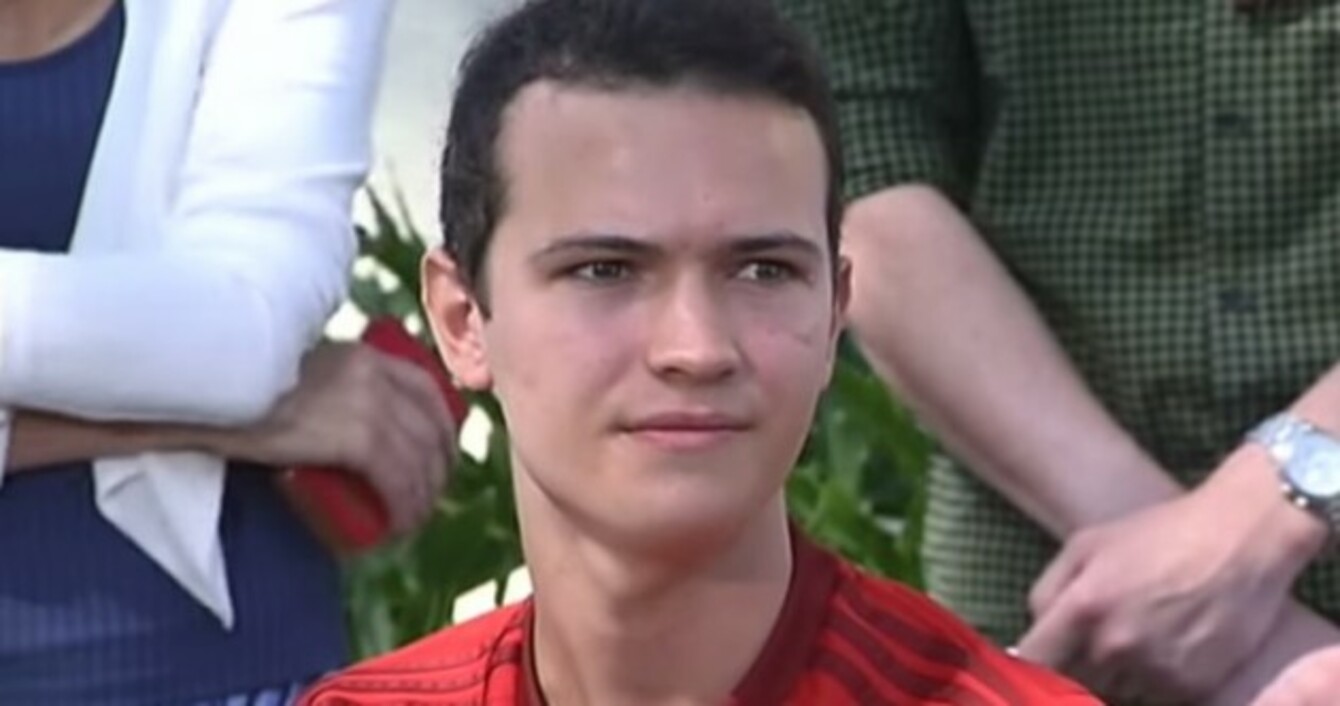 THE PRESS CONFERENCE given by Berkeley survivor Niall Murray has been described as emotional and powerful.
Hailed for his bravery, Murray is one of seven Irish students who were injured when a balcony collapsed in Berkeley, San Francisco in June.
Speaking for the first time last night, Murray told reporters that while feels fortunate, he also feels guilty.
"I feel quite guilty and awful to be alive today. I'm not sure why I made it."
Six students lost their lives in the tragic accident – Olivia Burke, Ashley Donohoe, Eoghan Culligan, Niccolai Schuster, Eimear Walsh and Lorcan Miller.
The students were all attending a 21st birthday party at Library Gardens apartment complex in California at the time.
Describing the moment when the balcony collapsed, he said he remembered hearing a "big rumble" before the collapse. He says he doesn't remember when he hit the ground.
He said the event had been "life-changing" praising the staff and volunteers for helping him and his family through this tough time.
Murray said he could never say enough thanks to those at home and those in the Bay area for their support.
Addressing the families of those that lost their lives, he said he was looking forward to seeing them, spending time with them and thinking about those that are no longer with them.
"To our friends – we miss you we will never forget you and some day I look forward to seeing you all again."
He says he remembers waking up in the emergency room and was surrounded by his friends.
Murray says he heard about the fate of some of his friends through Facebook, as he had his phone with him in the hospital.
He is expected to return to Ireland next week.
Source: KTVU/YouTube