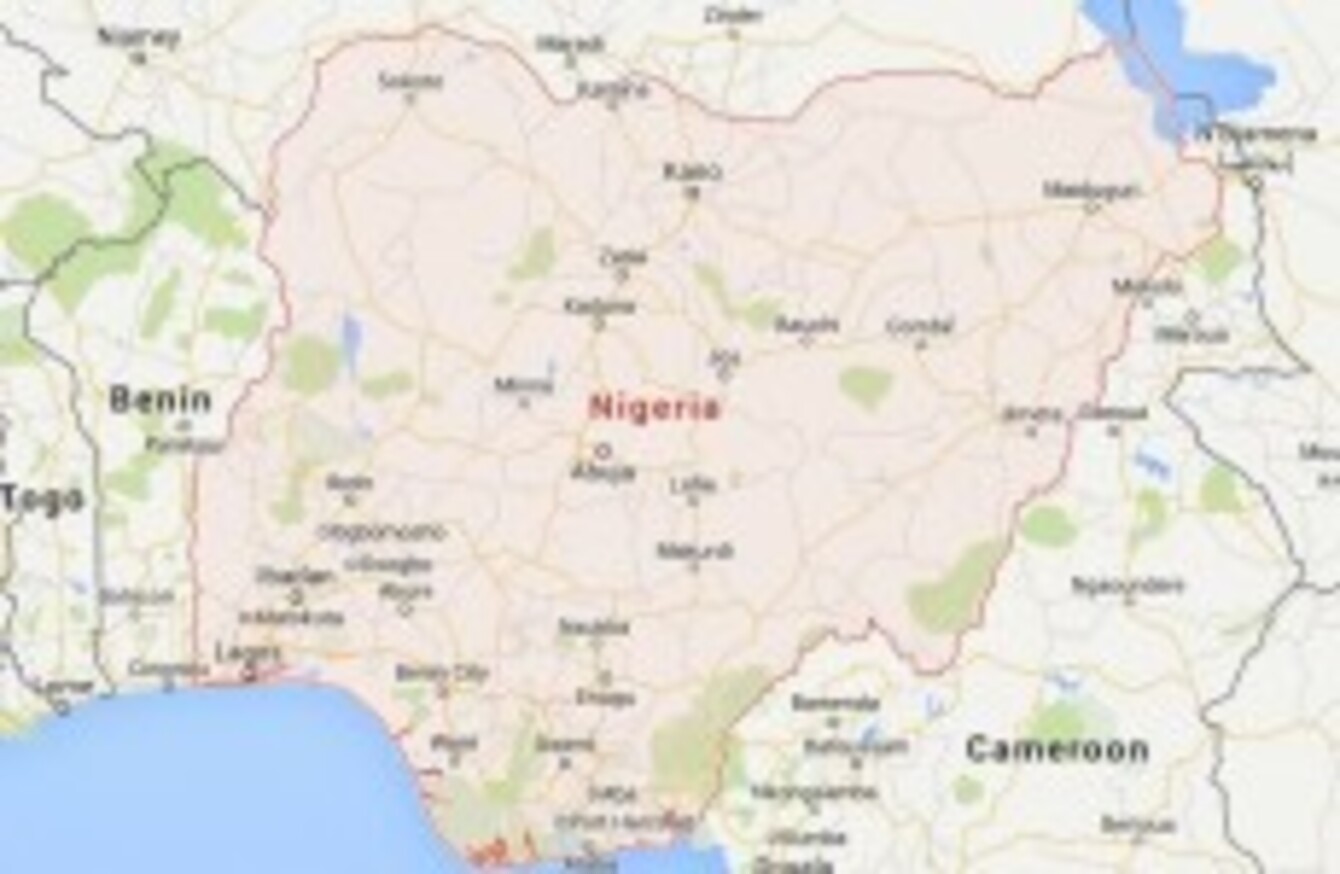 Image: Google Maps
Image: Google Maps
A YOUNG GIRL died while reportedly carrying explosives that also killed five others in an attack on a market in the northeastern Nigerian city of Potiskum.
Nineteen others who sustained various degrees of injury were taken to hospital after the blast, a local vigilante leader told AFP.
"So far, five people were killed with the girl while 19 others have been taken to hospital for injuries," Buba Lawan said.
A hospital source speaking on condition of anonymity confirmed the toll. The attack occurred at around 1.30pm (12.30pm GMT) during peak hours of business, traders said.
As young as seven
Witnesses said she appeared to be as young as seven years old and was the latest in a string of child "suicide" bombers in Nigeria. Previous such attacks have been blamed on Islamist extremist group Boko Haram.
The attack again highlighted the severe security challenges facing Nigeria in the run-up to March 28 presidential and parliamentary elections.
Today's incident was the second such "suicide" attack around the same market, where new and second-hand phones are sold and repaired.
The first attack occurred January 11, when two bombers, one of them appearing to be around 15 years old, blew themselves up outside the market. The attack killed six and injured 37 others.
Barring women
In today's attack, suspicious security guards and vigilantes said they had sought to prevent the girl from entering the market.
"We sent her back four times, because given her age, she did not have anything to do in the market," Lawan said.
When we were screening people, she bent and tried to pass under the ropes, some distance from our view. That was when the explosives went off.
In a sign of how much distrust has been generated over the suicide bombings, Lawan said that "since the January suicide bomb attacks, we have barred women from entering the market to prevent further attacks."