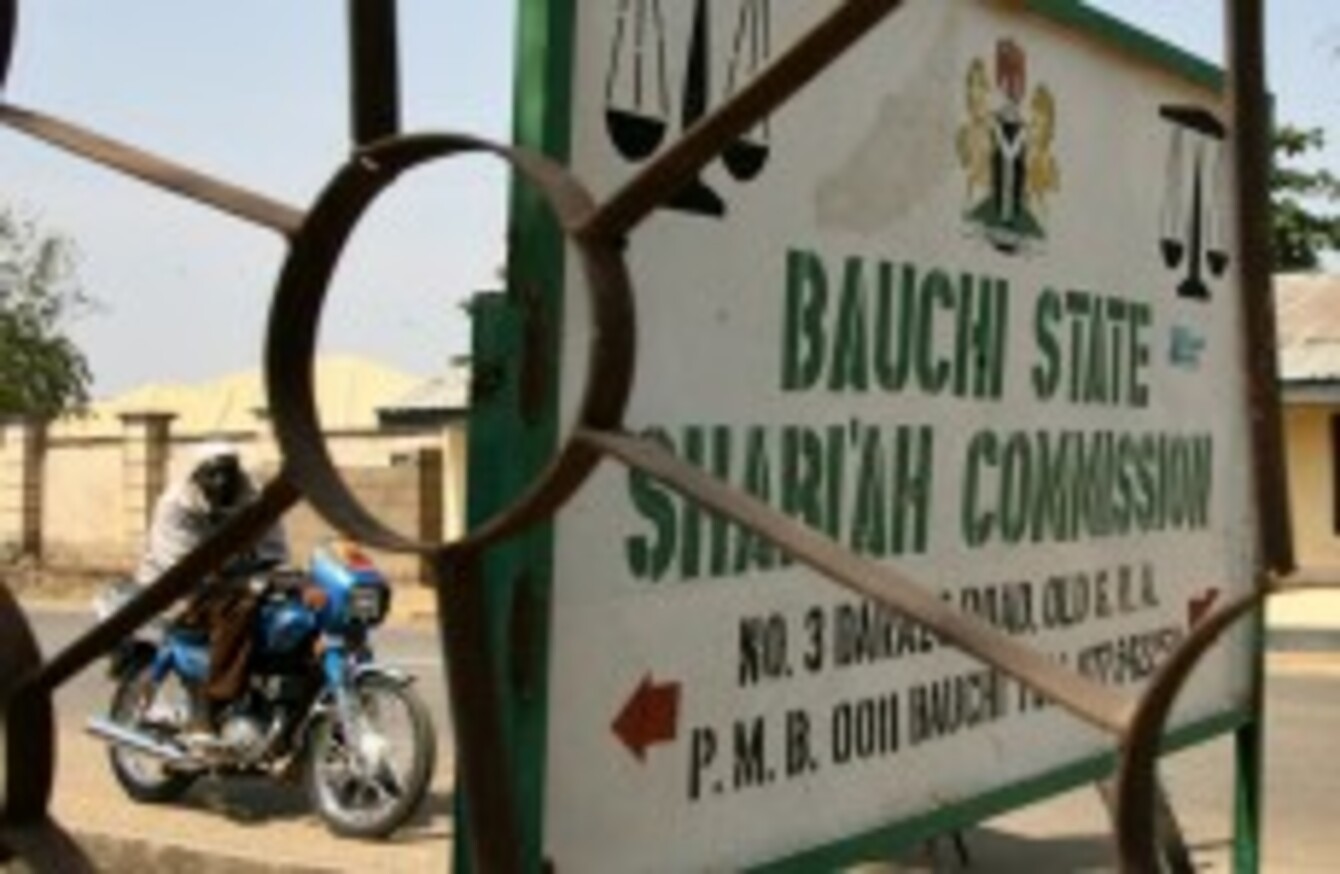 File photo (not of actual scene)
Image: GEORGE OSODI/AP/Press Association Images
File photo (not of actual scene)
Image: GEORGE OSODI/AP/Press Association Images
A SUICIDE BOMBER who tried to ram an explosives-packed car into a Nigerian church on Sunday killed a woman and an eight-year-old boy, while wounding dozens more, the Red Cross and police said.
The attacker targeted the St. John's Catholic Church in the northern city of Bauchi, where tight security was imposed after a wave of church bombings claimed by the radical Islamist group Boko Haram.
Worshippers were being screened outside the building in the city's Wunti area when the bomber approached at about 9am local time.
"He couldn't reach the church … because of the barriers," and so rammed his Opel Vectra sedan into the line of people waiting to enter Sunday services, Bauchi state police spokesman Mohammed Hassan said.
"We have three dead in all, including the bomber, a woman and a child. Forty-eight others were seriously injured in the explosion," said the head of the Red Cross in Bauchi state, Adamu Abubakar.
The woman was killed instantly, while the eight-year-old boy later died at a hospital.
Suicide blasts targeting Christian Sunday services were a near-weekly occurrence in Nigeria earlier this year, but the violence had ebbed recently.
Curfew imposed
Further unrest was reported this weekend in neighbouring Yobe state, where authorities have imposed a round-the-clock curfew in two main cities as security forces hunt for suspected Boko Haram operatives.
Residents in the state capital Damaturu and the economic hub of Potiskum have been ordered "to remain indoors to enable security personnel to fish out Boko Haram terrorists," military spokesman Lieutenant Lazarus Eli said.
After the curfew was announced, suspected Boko Haram gunmen battled security forces in a shootout in the Sabon Fegi area of Damaturu, one of the Islamist group's strongholds.
Eli said troops arrested 25 militants following the gun battle and recovered a large cache of weapons.
While there was no immediate claim of responsibility for the Bauchi blast, the attack resembled those previously claimed by Boko Haram, blamed for killing more than 1,400 people in northern and central Nigeria since 2010.
It claimed a similar attack on June 3 in Bauchi city in which a suicide bomber killed at least 15 people at a church during Sunday worship.