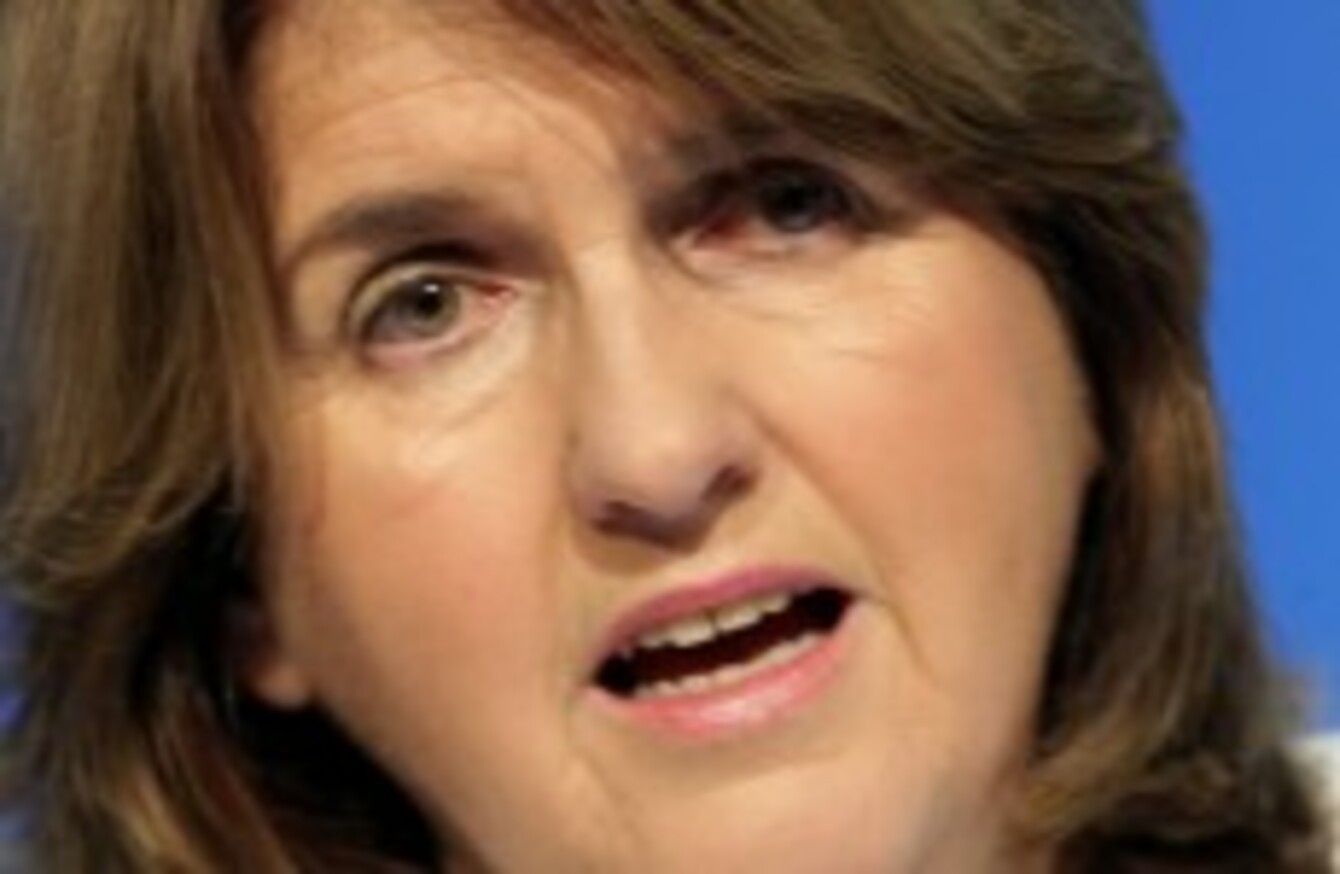 Image: Mark Stedman/Photocall Ireland
Image: Mark Stedman/Photocall Ireland
SOCIAL PROTECTION MINISTER Joan Burton has said that if the respite care grant was maintained in Budget 2013, core weekly Social Welfare payments would have been reduced.
Speaking on RTÉ's Morning Ireland, the Minister failed to respond when asked if the Government would roll back on its decision to cut the annual respite care grant by more than €300.
She reiterated the Taoiseach and Tánaiste's position that "the budget has now been made".
"We have done a budget that keeps weekly rates but we had to reduce other payments," she said, adding "it is regrettable".
"I made a decision, and the Government made a decision, in relation to Social Welfare to maintain the core weekly rates that pensioners, carers and the unemployed get," she told reporter Rachael English.
Burton said that carers rely more on the weekly payment they receive, as well as on the weekly payment the person with the disability receives.
Defending the cut, the Minister noted that the €1,375 grant is back to 2006 levels. However, she added that "it is not as much as I would like it to be".
"I would like it to be more. But the fact is that the Government has to get the finances right. As we get people back to work, the pressure on Social Welfare is going to go down."
Burton claimed she was asked to find savings of €540 million in her budget but the department reduced this to €390 million. "I can't get any further reductions," she continued.
Asked about politicians pay and pensions, Burton said the Government has to continue to be vigilant to ensure reductions to salaries and expenses are sufficient. Commenting on the Taoiseach's €200,000, she said it was much lower than previous packages which hit levels of €320,000. However, she added that there was "room to look at this again".