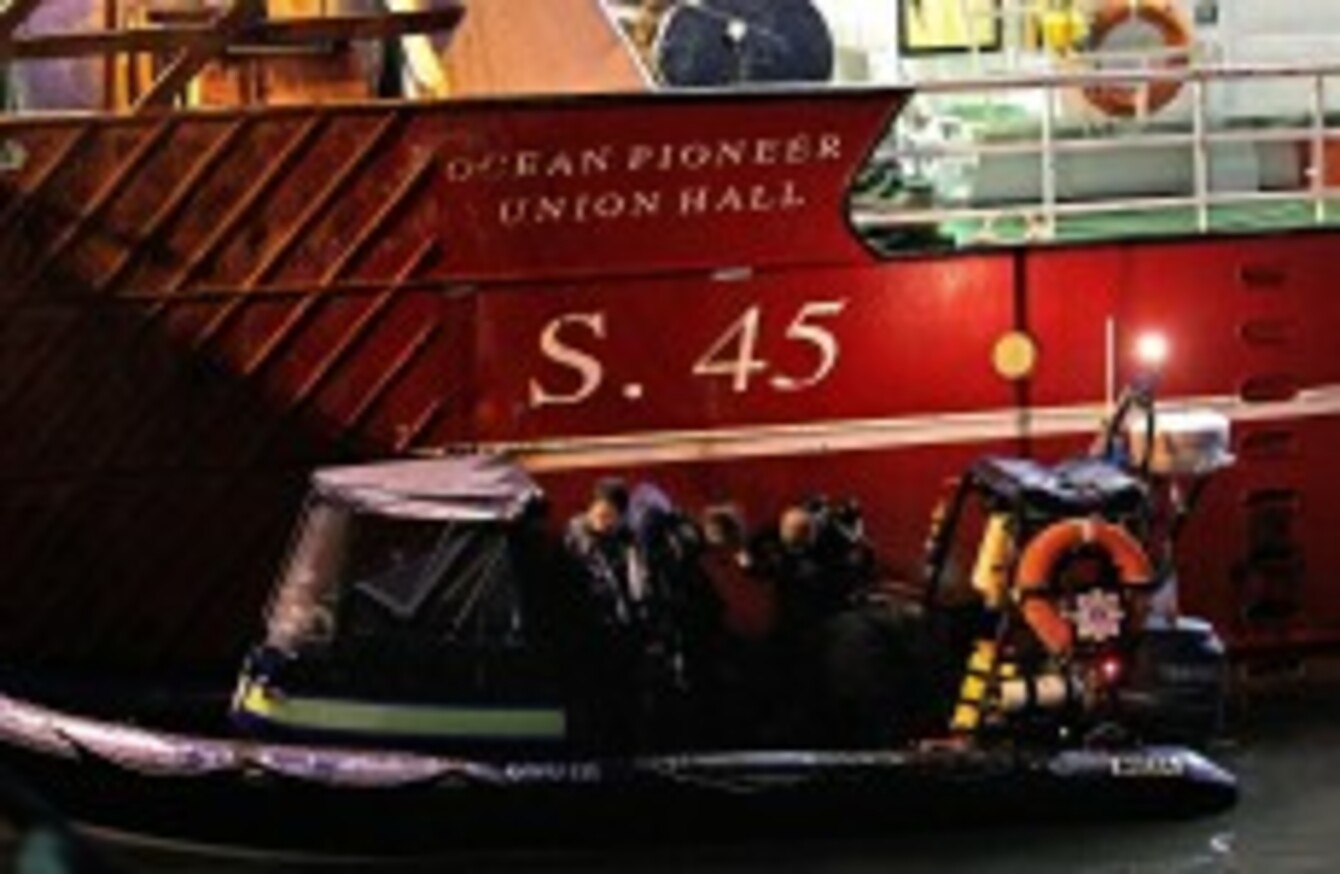 Image: Julien Behal/PA Wire
Image: Julien Behal/PA Wire
A COMPREHENSIVE SEARCH of the wreckage of the Tit Bonhomme has been completed without any sign of the three fisherman who have been missing for five days now.
A full search by Naval divers, assisted by a remotely-operated vehicle, began before 2pm and ended after 4pm to take advantage of improved weather conditions, which had restricted sub-aqua activity in previous days.
Dives had recommenced earlier this morning, with multiple dives completed throughout the day and into the evening, under the supervision of the Naval Service's LE Niamh.
Divers also undertook exploratory investigations using side sonar and remotely-operated vehicles.
A Defence Forces spokesman said that although weather conditions remained challenging, they had not impacted on operations today, and were not due to change in the next 48 hours.
The LE Niamh will remain on the site, anchored close to the site of the Tit Bonhomme's wreck.
The trawler's skipper Michael Hayes, 52, and Egyptians Wael Mohammed and Saied Ali Eldin are all still missing.
The bodies of Attia Shaban, 26, and 21-year-old Kevin Kershaw were recovered yesterday. Abdo Mohammad, the brother of Wael, was the only survivor of the disaster.