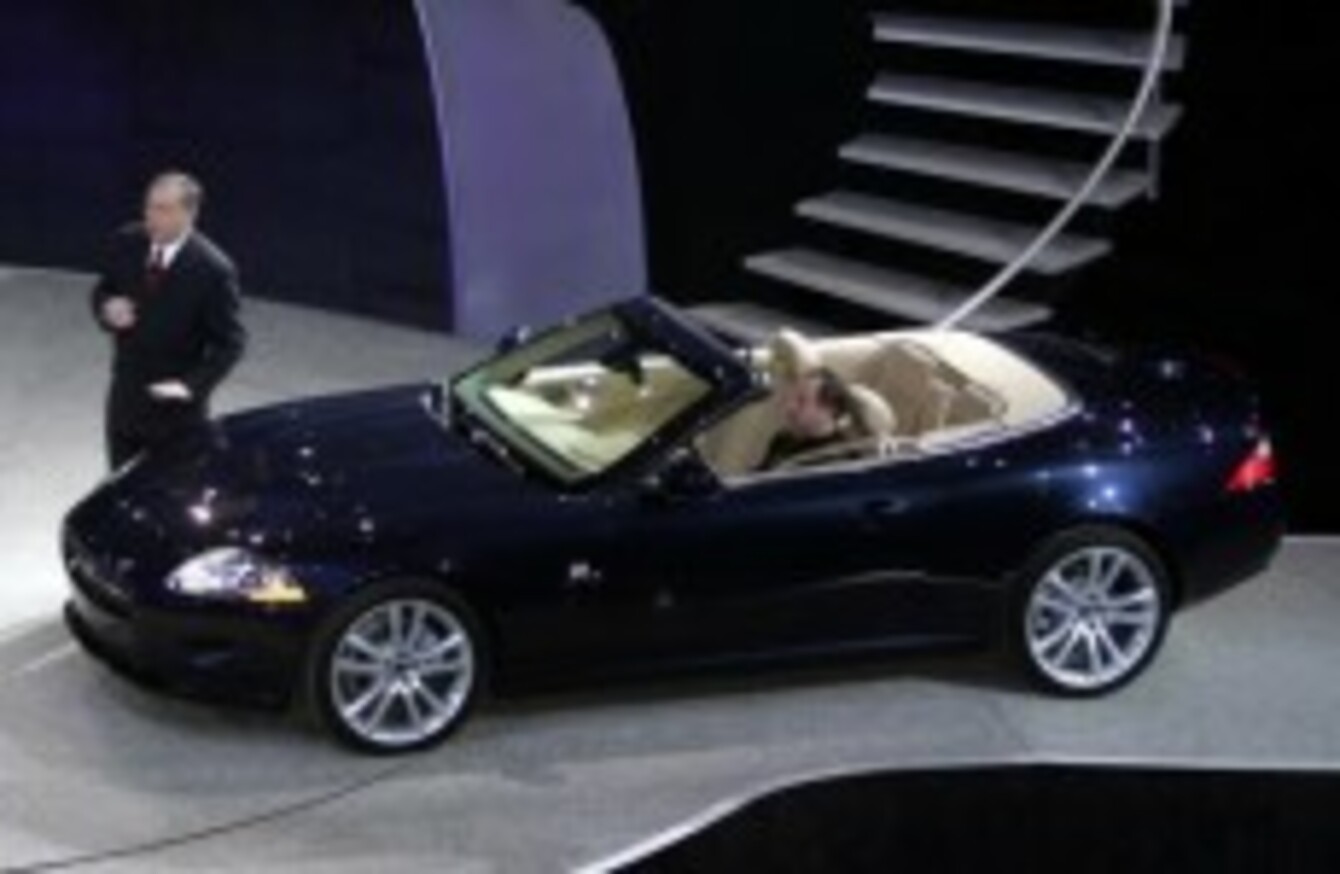 Lewis Booth, executive vice president of the Ford's Premier Auto Group of Europe stands next to a Jaguar XK convertible
Image: CARLOS OSORIO/AP/Press Association Images
Lewis Booth, executive vice president of the Ford's Premier Auto Group of Europe stands next to a Jaguar XK convertible
Image: CARLOS OSORIO/AP/Press Association Images
THE NATIONAL LOTTERY has made a boo-boo: It mistakenly told people online that they had won sports cars.
Following a special promotion in which there was a Jaguar XK convertible – worth €150,000 – to be won if there was one winning ticket for the jackpot amount, all cash prize winners were told they had won the car.
This included people who had won as little as €5.
The National Lottery "sincerely apologises" to all players who thought they had won a car on lottery.ie. The apology posted there says that there was just winner for the draw, and that ticket was sold in Centra, Borris, Co Carlow. It added:
Due to an error, the National Lottery website temporarily indicated that prize winners at every level in last night's draw (Wednesday night) won their regular cash prize and in addition a Jaguar XK convertible car. This information was incorrect.
The corrected advertisement for Wednesday's lottery draw offer is here: