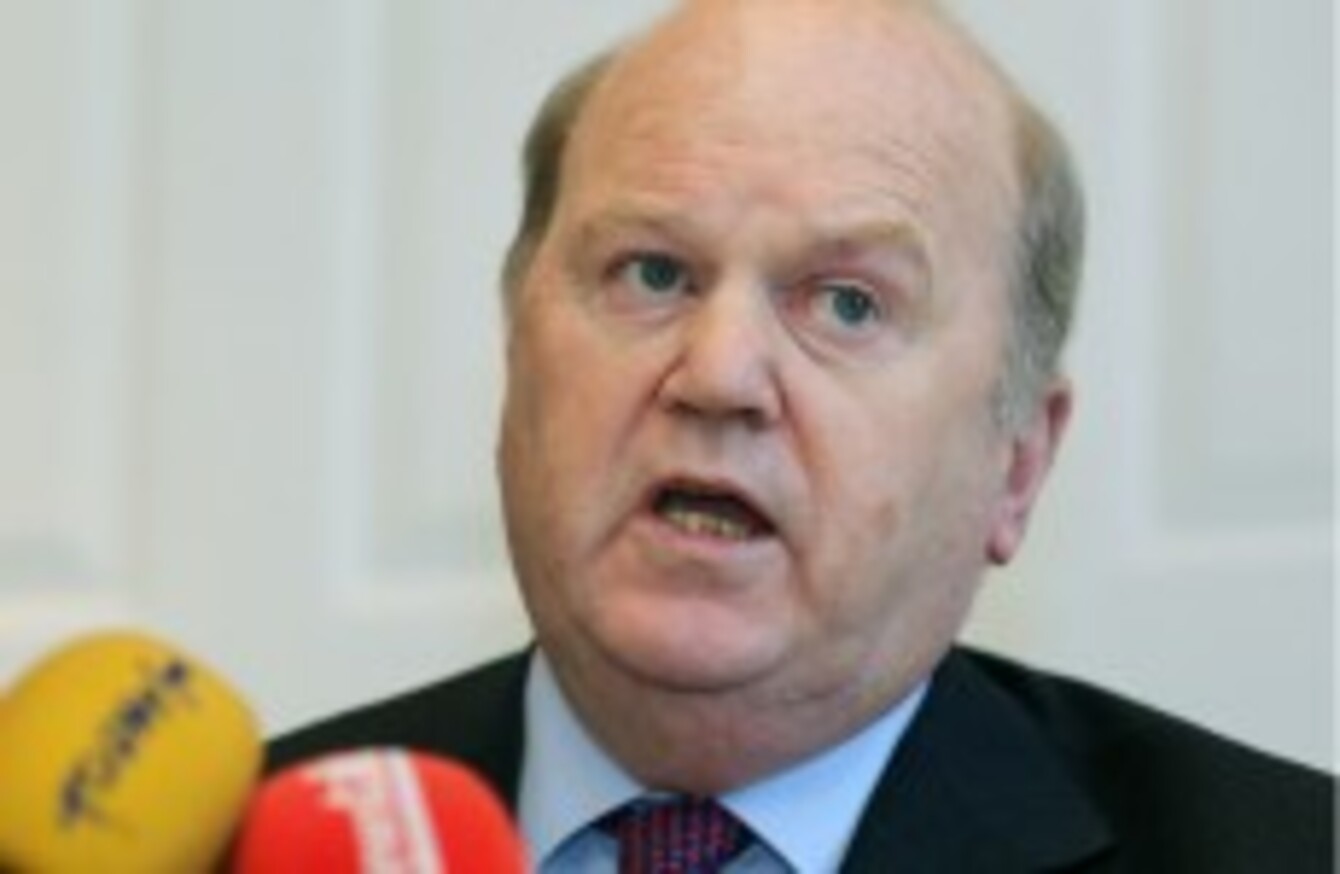 Image: photocall ireland
Image: photocall ireland
MICHEAL NOONAN SAYS there would be a danger of contamination of evidence if "ready and free" access was allowed to any evidence that may be used in criminal proceedings arising from the banking crisis.
Answering reporters' questions surrounding the Anglo Tapes and their leaking to the media, the Finance Minister said that people "shouldn't be mucking around in Garda business" as there could be a "risk of contaminating evidence, and contaminated evidence is not admissible in court".
Noonan said gardaí had acquired the recorded 2008 conversations of bank bosses three years ago, but that they "would have had access to them since the start of their enquiries". The audio was leaked by an undisclosed source to Paul Williams of the Irish Independent, which published them in a series of exclusives last month.
Asked about Sinn Féin's contention in the Dáil that Anglo's public interest director Alan Dukes should have informed the Government about the existence of the tapes if he knew about them, Noonan said there was "no seriousness" in the charges the party was making:
Sinn Féin do a bit of shouting and roaring usually, and they were at it again this morning…

Public interest directors have no more or no less legal obligations than any other directors of the bank. My interest in this is to ensure that evidence isn't contaminated in any way by unauthorised persons interfering with or accessing it.
Noonan insisted that "the gardaí are the people who investigate crime this country" and that it was they who had "the statutory right to examine evidence".
Asked whether he was concerned that a proposed Oireachtas inquiry into the banking crisis would have limited powers, the Minister said we would have to "wait and see" what proposals Minister Brendan Howlin brought to Cabinet on the issue.
#Open journalism No news is bad news Support The Journal

Your contributions will help us continue to deliver the stories that are important to you

Support us now
The Minister for Public Expenditure and Reform has already indicated that he is open to re-running the referendum to increase the powers of Oireachtas committees.