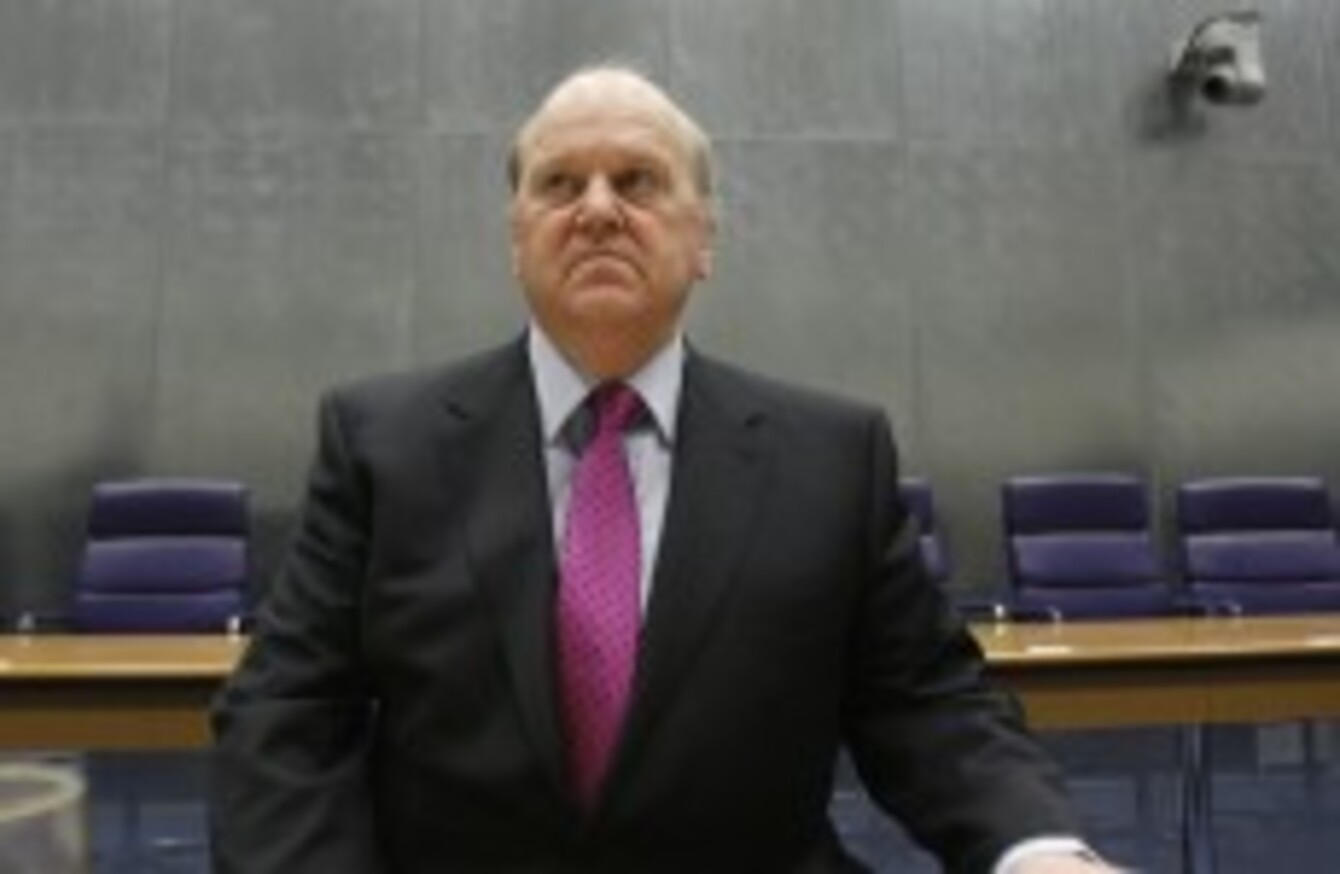 Image: Virginia Mayo/AP
Image: Virginia Mayo/AP
Updated, 20.49
THE MINISTER FOR FINANCE Michael Noonan has welcomed the initiatives announced by Nicolas Sarkozy and Angela Merkel this afternoon, embracing them as a an "absolute determination to defend the euro".
Sarkozy and Merkel today called for the creation of a common 'financial government' for the 17 members of the Eurozone, as well as announcing that their national corporate tax rates would be merged by 2016.
The pair also called on each Eurozone member to introduce constitutional laws governing the management of their national budgets – ensuring that each country would have to pursue aggressive cost-cutting if its national debt grew to a certain threshold.
"I will be directly feeding Ireland's views into the discussions on the prop0sals at Eurogroup and Ecofin meetings, and with my other finance minister colleagues," Noonan said in a statement.
I note that [European Council] president Herman van Rompuy will be tasked with ensuring a more co-ordinated fiscal approach across the Eurozone. Ireland remains fully committed to bringing our deficit to 3 per cent by 2015.
He added that his department had already undertaken 'detailed work' on the preparation of a fiscal responsibility bill similar to that being proposed by Nicolas Sarkozy, but said that any constitutional amendment would have to be considered by the government.
He also added that while the French and German finance ministers had already raised the prospect of a so-called 'Tobin tax', at the last meeting of the European council, it was not included in the final agreement reached at that meeting.
Fianna Fáil's finance spokesman Michael McGrath also welcomed the determination to defend the Euro, but said his initial reaction was that "a number of the measures announced today are a cause for concern for Ireland.
"'The emphasis placed by the German and French leaders during today's press conference on the issue of corporation tax rate and base harmonisation is deeply worrying, particularly given that the Irish Government committed at July's Eurozone summit to engaging 'constructively' on the issue of CCTB," McGrath said.
There seems to be a determination at European level to impose corporation tax harmonisation by one mechanism or another and this is something the Irish Government needs to resist by every means possible.
McGrath called on the government to again reiterate its opposition to a harmonised tax regime across the Eurozone, and to state its position on the notion of a Eurozone economic government.