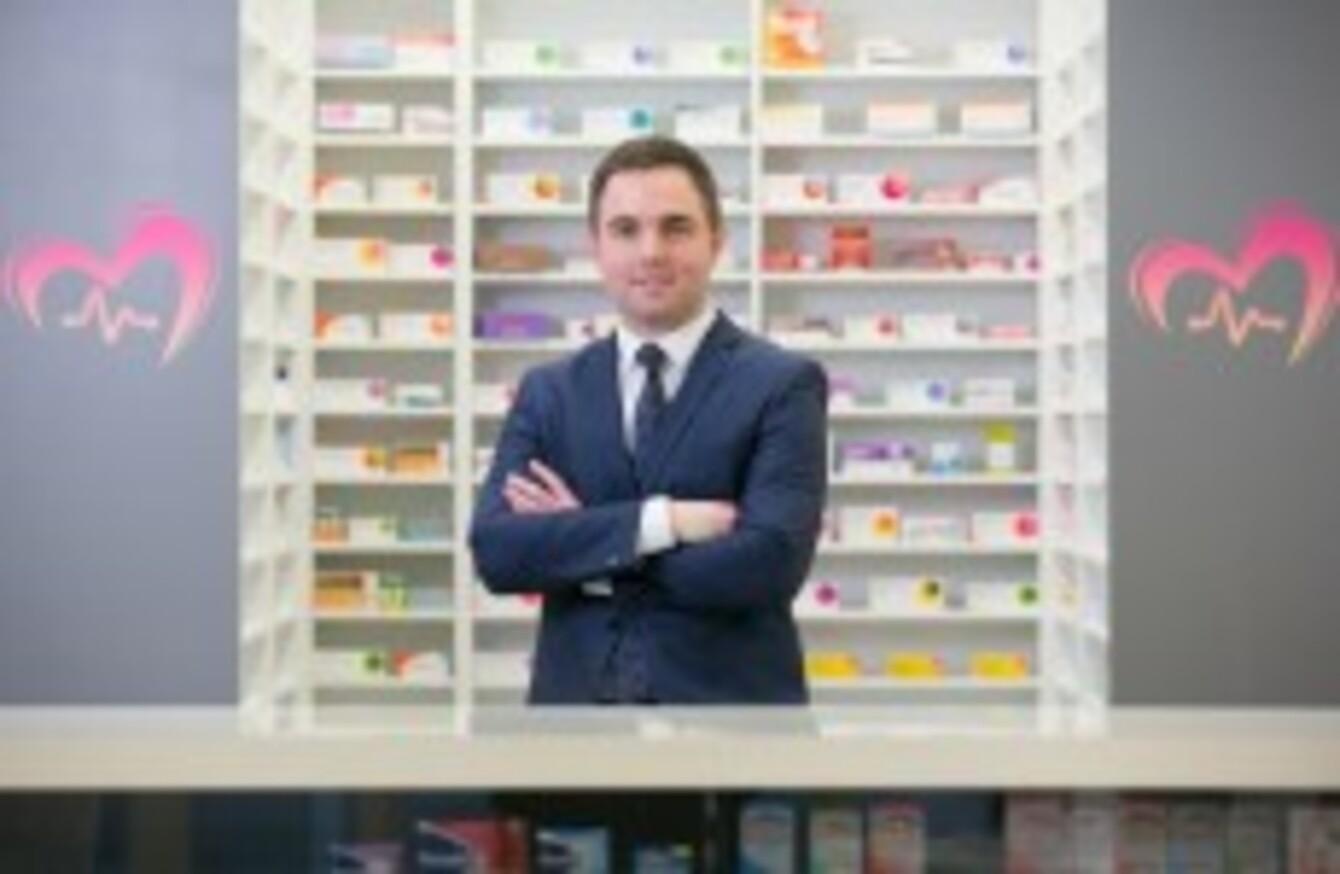 Image: Shane O'Sullivan via CAMEO Communications
Image: Shane O'Sullivan via CAMEO Communications
THE IRISH PHARMACY union doesn't believe that Irish pharmacies will change their model with the introduction of a new prescription scheme by a pharmacy in Dublin.
Healthwave in Dundrum Town Centre is now offering generic prescription drugs at Northern Ireland prices.
For an upfront fee of €25 a year, customers can avail of cheaper prices on generic drugs, under the pharmacy's Health Pass Scheme.
The Irish Pharmacy Union represents over 2,000 pharmacies across the country.
Its director of communications, Jim Curran said "An ESRI Report published in June 2013 indicated that average prescription costs had fallen by approximately 30% between 2008 and 2012."
He added that:
Today's announcement is further evidence of the highly competitive nature of the Irish pharmacy market. This upfront membership fee model has also recently been seen in a couple of GP and dental practices. It remains to be seen whether the Healthwave model will be successful.
Shane O'Sullivan is the chief executive of the Dundrum pharmacy. He says people could save €500 a year through his pharmacy, with savings of between 50 and 80 per cent on medications.
O'Sullivan said:
Ireland is still one of the most expensive countries in the world to buy medicine, particularly prescription medication.
Healthwave charges  €4.95 for a 28-day supply of Atorvastatin, a generic cholesterol medication, which costs €10.42 in most pharmacies in the Republic and €5.99 in Newry.
Salbutamol inhalers, which are about €10, will cost €2.95.
The pharmacy launched this scheme last week and Shane says people have been travelling from Wexford and Tipperary to avail of it.