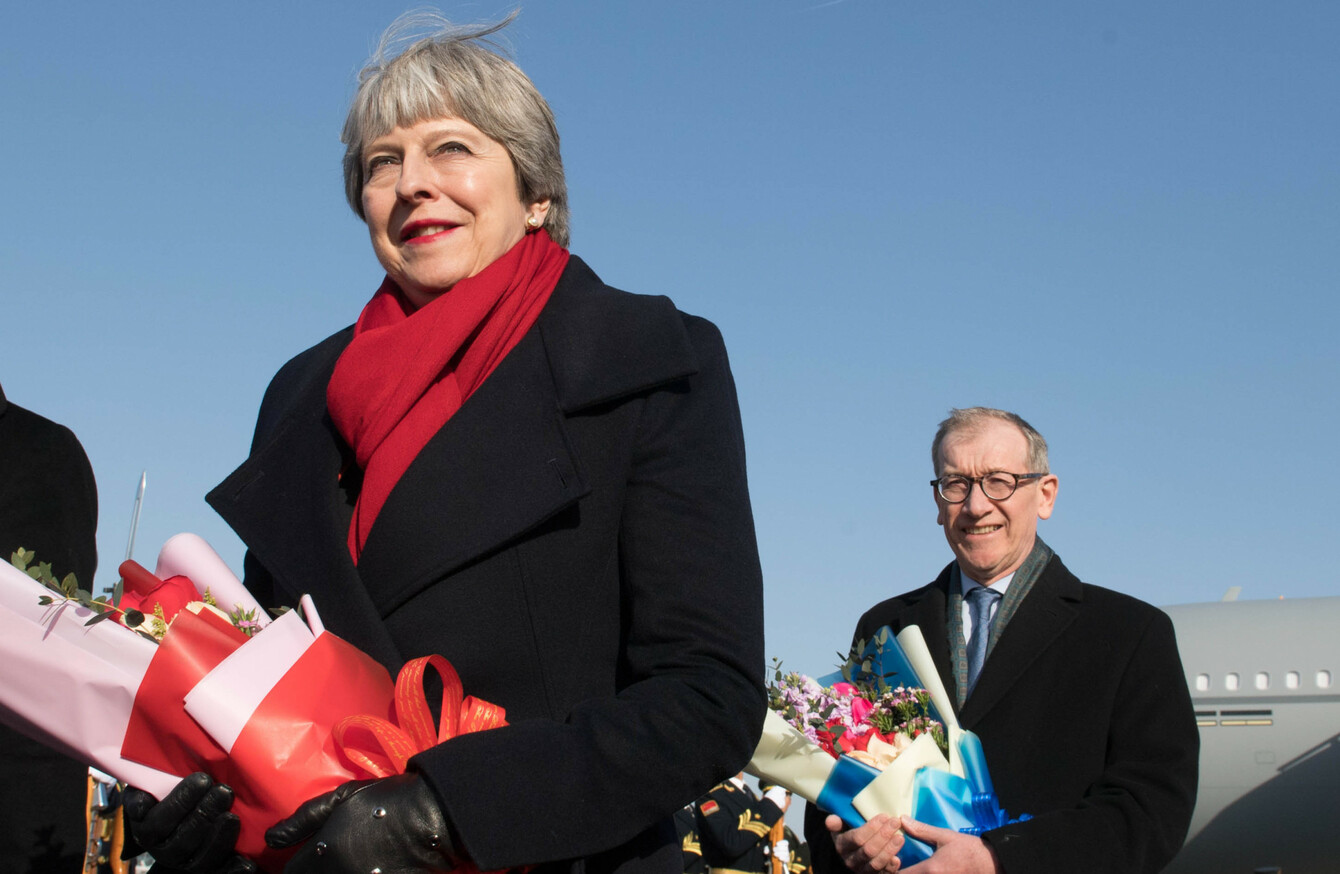 Theresa May arriving in Beijing, China today
Image: Stefan Rousseau
Theresa May arriving in Beijing, China today
Image: Stefan Rousseau
BRITISH PRIME MINISTER Theresa May has batted away critics of her leadership, saying she is "not a quitter".
May is under pressure from across her Conservative party over her Brexit strategy and her domestic policy programme, with one veteran MP calling it "dull, dull, dull".
The House of Lords has been scrutinising a key piece of legislation on quitting the EU as a leaked government report shows only economic downsides to leaving the bloc.
May made her comments as she began her three-day visit to China, which kicked off in the central industrial city of Wuhan and continued in the Chinese capital.
"First and foremost, I'm serving my country and my party. I'm not a quitter and there's a long-term job to be done," she told reporters travelling with her on a visit to China, according to the BBC.
"That job is about getting the best Brexit deal, it's about ensuring that we take back control of our money, our laws, our borders, that we can sign trade deals around the rest of the world. But it's also about our domestic agenda."
Yes, we want to get Brexit right and we are working on that, but we also alongside that are working on the key issues that matter to people on a day-to-day basis.
"We need to ensure that we do speak about the achievements that we've seen," she added.
May was severely weakened by the UK's general election in June in which she lost her parliamentary majority, forcing the Conservatives into a power alliance with Northern Ireland's DUP.