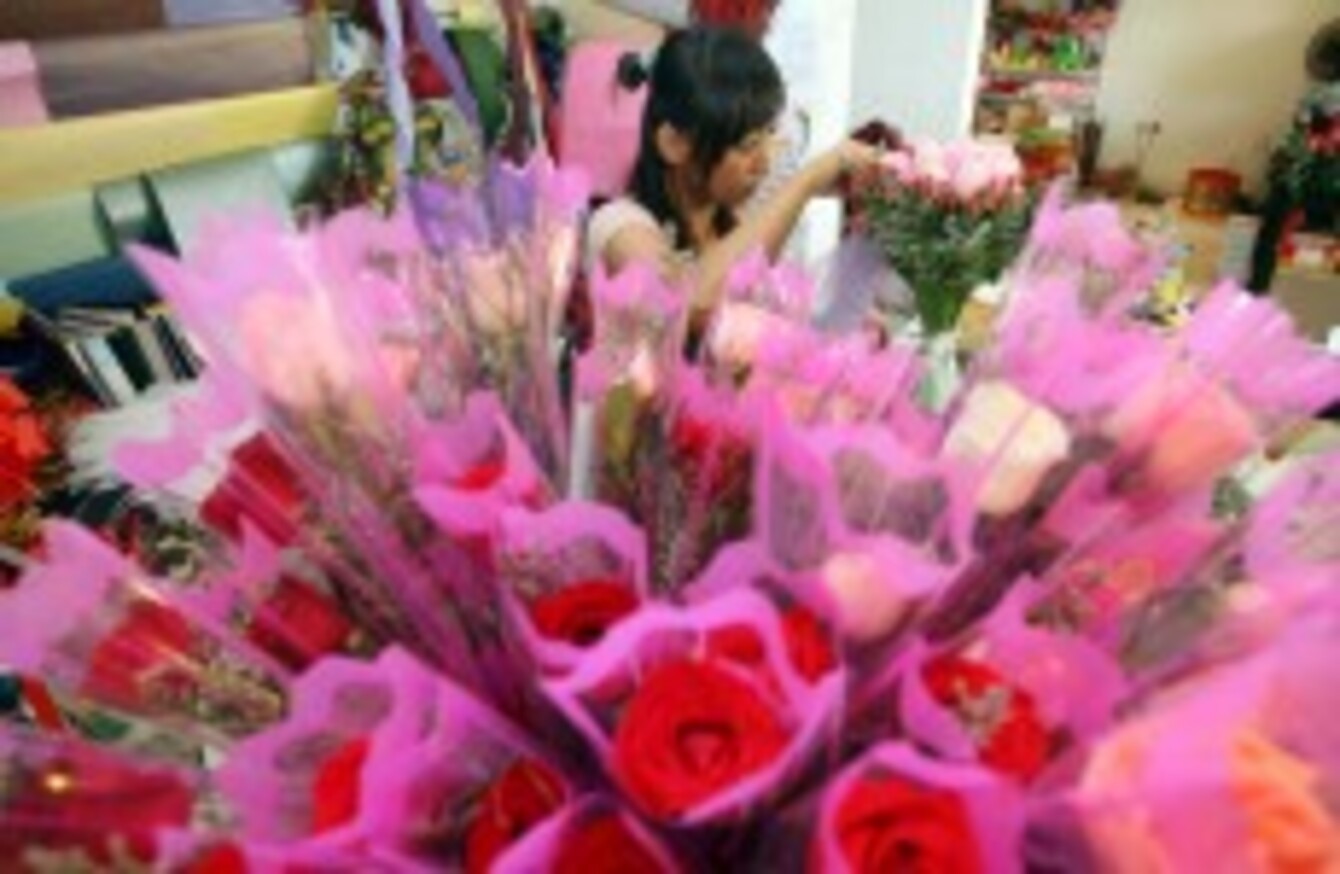 A florist prepares roses in a Kuala Lumpur shop
Image: Lai Seng Sin/AP/Press Association Images
A florist prepares roses in a Kuala Lumpur shop
Image: Lai Seng Sin/AP/Press Association Images
POLICE IN MALAYSIA have arrested more than 80 people to prevent them from celebrating Valentine's Day.
Islamic authorities in the country targeted Muslim youths in a series of raids on hotels – and even broke up romantic strolls, the International Business Times reports.
Officials said the holiday is "synonymous with vice activities". Laws prohibit unmarried Muslims from being alone with a member of the opposite sex, the BBC reports.
Some of those picked up in the raids had rented hotel rooms for just two hours, authorities said. Only Muslims – the majority in Malaysia – were targeted by the raids.
Islamic parties in the opposition have previously criticised the holiday, saying it can lead to immoral behaviour.
"A lot of young Muslims, they don't know about this. That's why we need to warn them," a spokesman told Asia Pacific News.