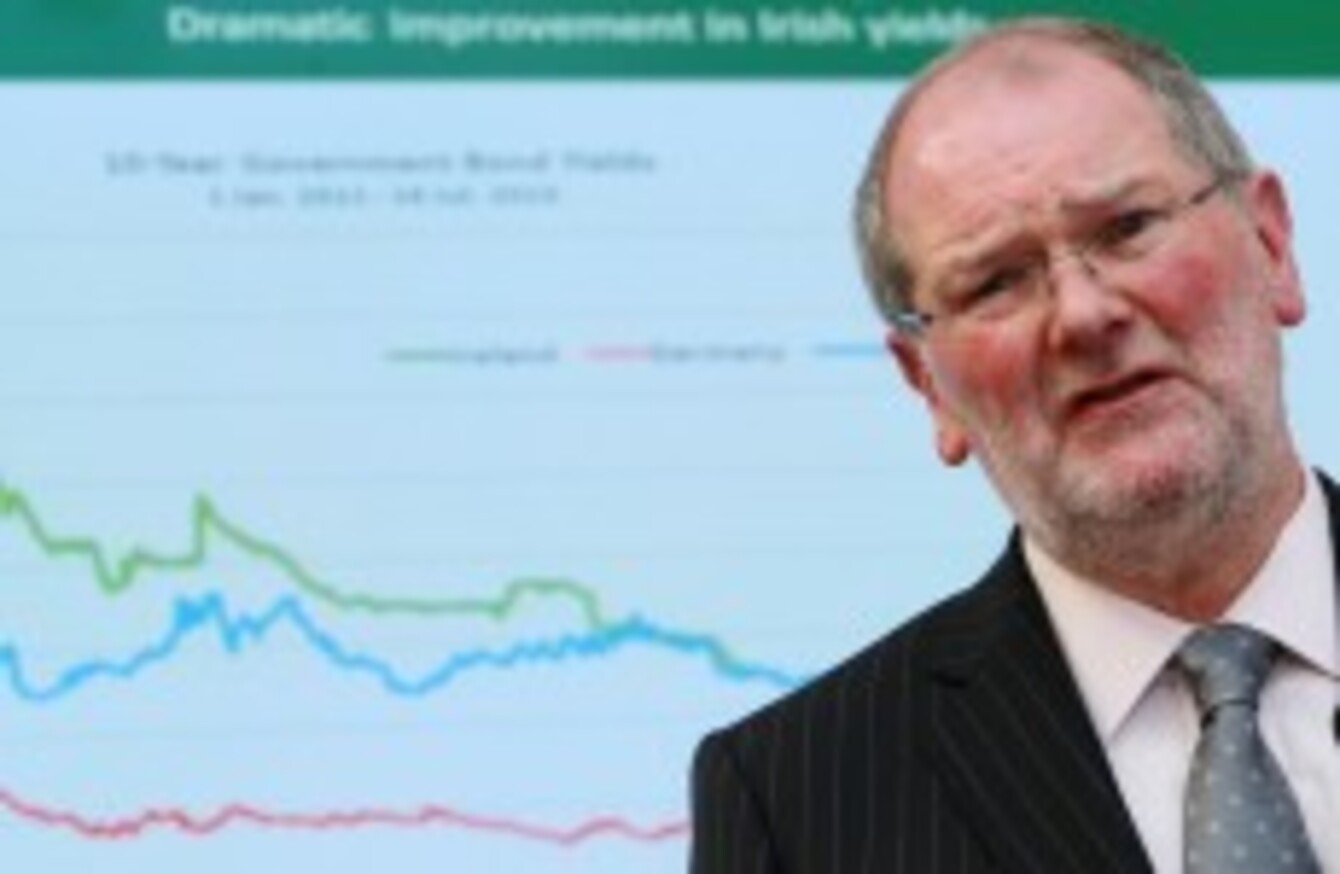 NTMA Chief Executive John Corrigan
Image: Sam Boal/Photocall Ireland
NTMA Chief Executive John Corrigan
Image: Sam Boal/Photocall Ireland
THE NATIONAL TREASURY Management Agency (NTMA) has reaffirmed it intends to raise as much as €10bn of Ireland's funding for 2015 this year.
The agency's Results and Business Review 2013 (click to read), published this afternoon, details that Exchequer cash and deposits of €18.5bn leave Ireland fully funded into the first quarter of 2015
It also values the government's stake in Allied Irish Bank and Bank of Ireland at €13.1 billion.
This consists of "ordinary and preference shares in Allied Irish Banks, ordinary shares in Bank of Ireland and cash which derived from the realisation in December of the Fund's preference share investments in Bank of Ireland".
This fund, referred to as the Discretionary Portfolio, excludes public policy investments in both banks, and earned a return of more than 6 per cent in 2013.
The value of government securities issued this year will be between €6bn and €10bn, potentially more than the €7.5bn raised in 2013.
The agency issued Ireland's first post-bailout bond this morning, and notes that yield on this 10-year bond is now "much closer to German… yields than both Italy and Spain", currently below 4 per cent.
State Claims Agency
The NTMA, acting as the States Claims Agency, also made savings 50 per cent on a number of "third-party legal costs arising from certain Tribunals of Enquiry", the costs amounting to €4.2 million.
It also achieved savings of €34 million on the management of clinical claims.
The work of the NewEra unit is also detailed, which is currently working with Irish Water and advising it on financial structures.
The report also notes that it is conducting analysis into a merger of Bord na Móna and Coillte.
Other milestones detailed include: