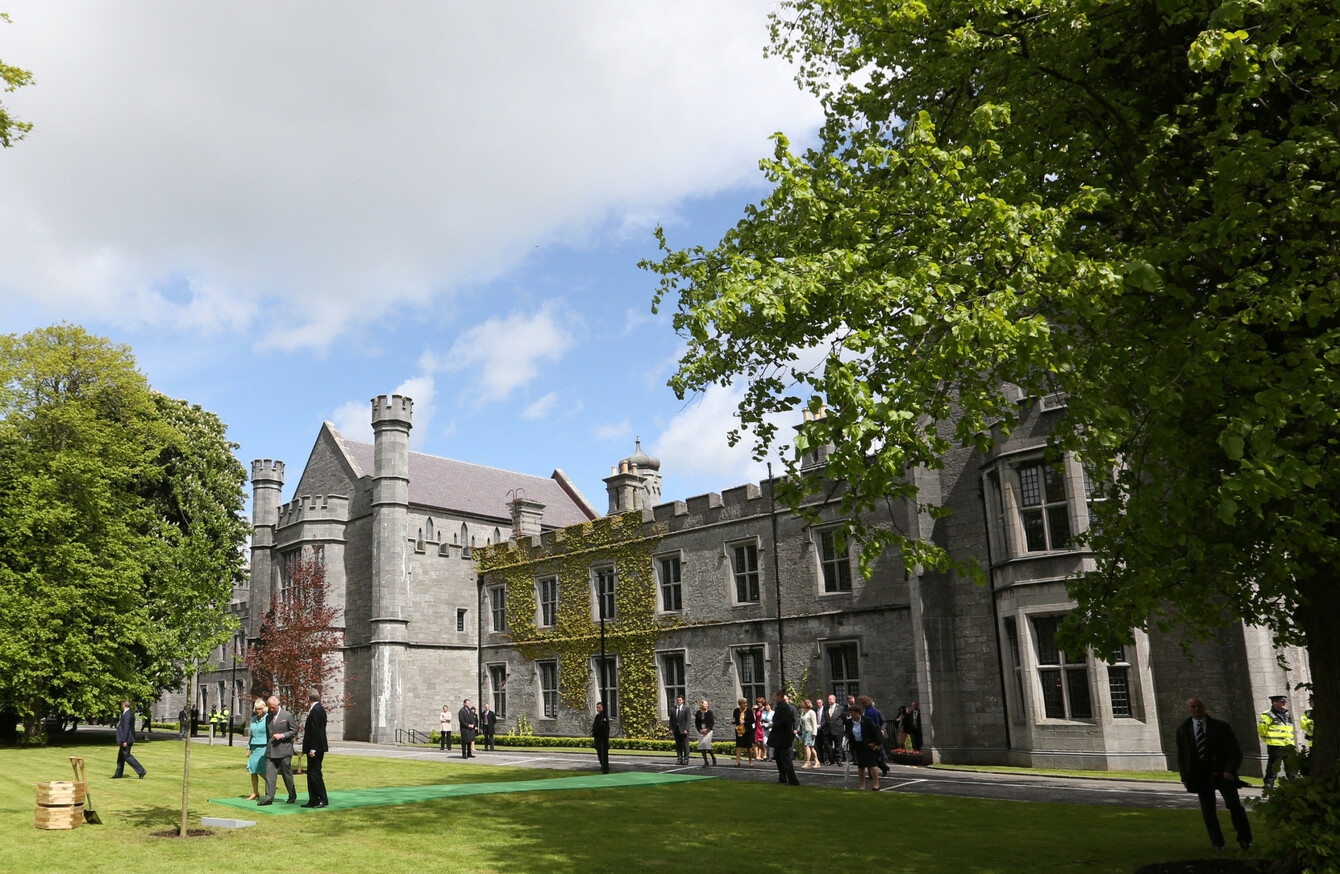 NUI Galway
Image: Sam Boal/Photocall Ireland
NUI Galway
Image: Sam Boal/Photocall Ireland
FOUR FEMALE LECTURERS will be promoted at NUI Galway after settling gender discrimination cases against the university at the High Court and Circuit Court.
In a statement this morning, the university announced that it had reached an agreement over proceedings taken by Doctors Adrienne Gorman, Róisín Healy, Margaret Hodgins and Sylvie Lannegrand.
The proceedings were taken in 2015 after the four claimed they were discriminated against in competitions for promotion between October 2008 and April 2009.
Following the agreement, Healy, Hodgins and Lannegrand will be promoted to Senior Lecturer positions, while Gorman was promoted to Senior Lecturer in November 2017.
In its announcement, the university said that the four women acknowledged its work to address equality, diversity and inclusivity for staff.
The women's cases were supported by Dr Micheline Sheehy Skeffington, who won €70,000 at the Equality Tribunal in 2014 after proving she was discriminated against by the university during the same round of promotions.
She said: "It was the courage of these four women to stand up to the endemic bullying of women at NUI Galway that has led to this result.
"I am delighted for them as I know it's been a terrible strain over the last four years."
Details of the final agreement between the university and the four lecturers remains confidential, and none of the women was available for further comment.