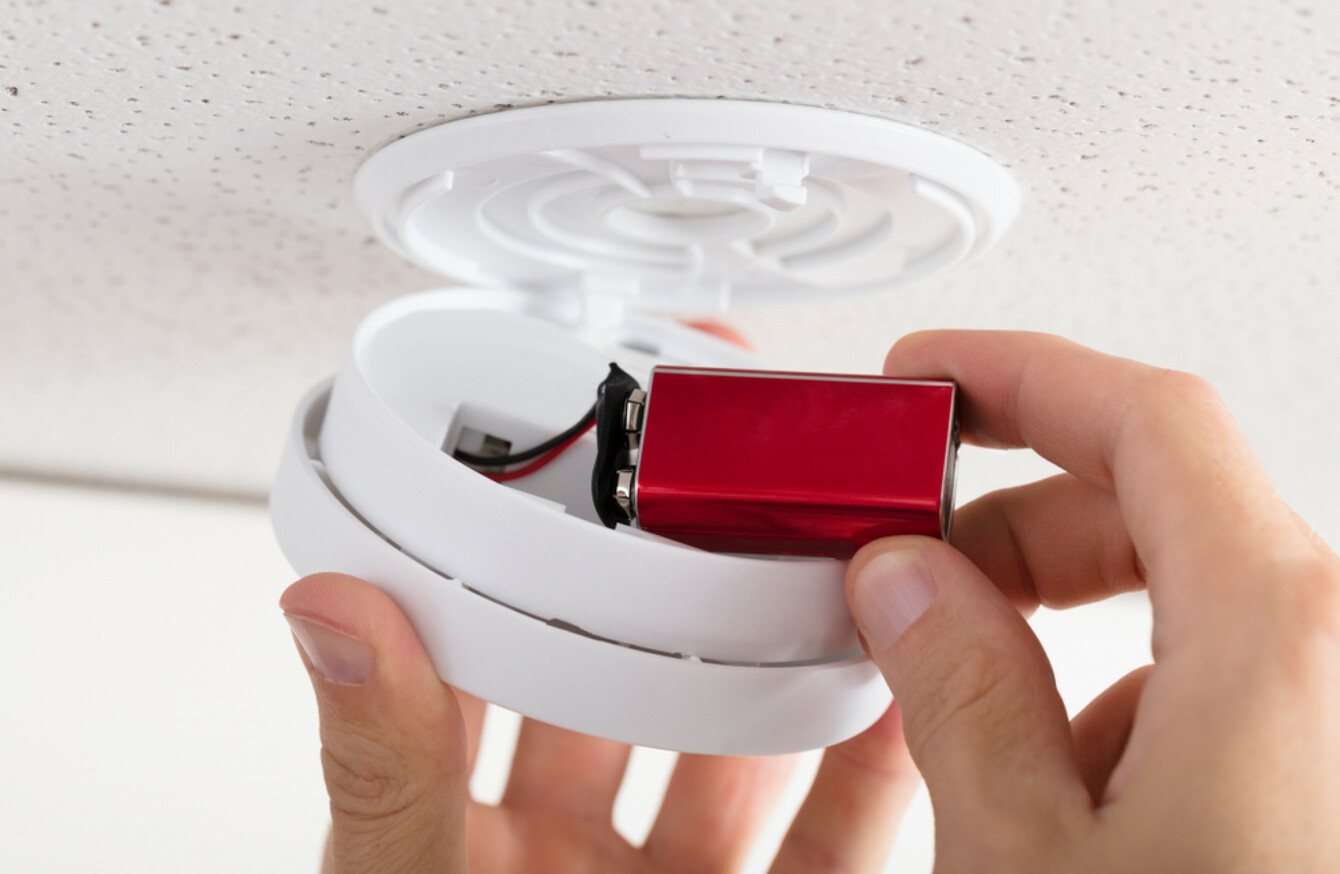 Image: Shutterstock/Andrey_Popov
Image: Shutterstock/Andrey_Popov
DEATHS FROM FIRES have doubled since 2016, rising from 20 to 41 in 2017, according to the latest figures from the Department of Housing.
The figures also show that people over the age of 65 made up the majority of fatalities, with 24 deaths reported last year.
The Fatalities for Fire report issued today shows that of the fatalities attended by Fire Brigades last year, there was no smoke detector located in over half of the homes.
Speaking about fire safety in the home, PhoneWatch Managing Director Eoin Dunne said it is striking that the vast majority of fatal fires occur in the home.
"Shops, offices and restaurants will all have comprehensive fire safety plans, however the same is not true for most households. This is in spite of the fact that everyday activities we all do such as lighting fires or candles, as well as cooking increase the risks of fire.
"Despite these risks, many homes have no plan in place for fire safety," Dunne said in a statement today.
PhoneWatch has said it dispatched fire services to potentially life-threatening situations an average of 27 times per week in 2017.
Apartments 
Dunne added that people living in apartments can develop a false sense of security, believing that a building's safety systems will protect them.
"Very often, however, these systems are only installed in common areas, meaning you still must protect your own dwelling with an adequate smoke detection system.
"In a large building, it is also more important to plan your evacuation," Dunne said.
PhoneWatch has issued key steps for people to follow to put a fire safety plan in place.
Install smoke detectors
Make sure you test the battery in your smoke detectors once a week
Plan your escape
Discuss your escape route with children and practise it at least twice a year.
Avoid the obvious dangers such as leaving flames unattended, and overloading plug sockets.