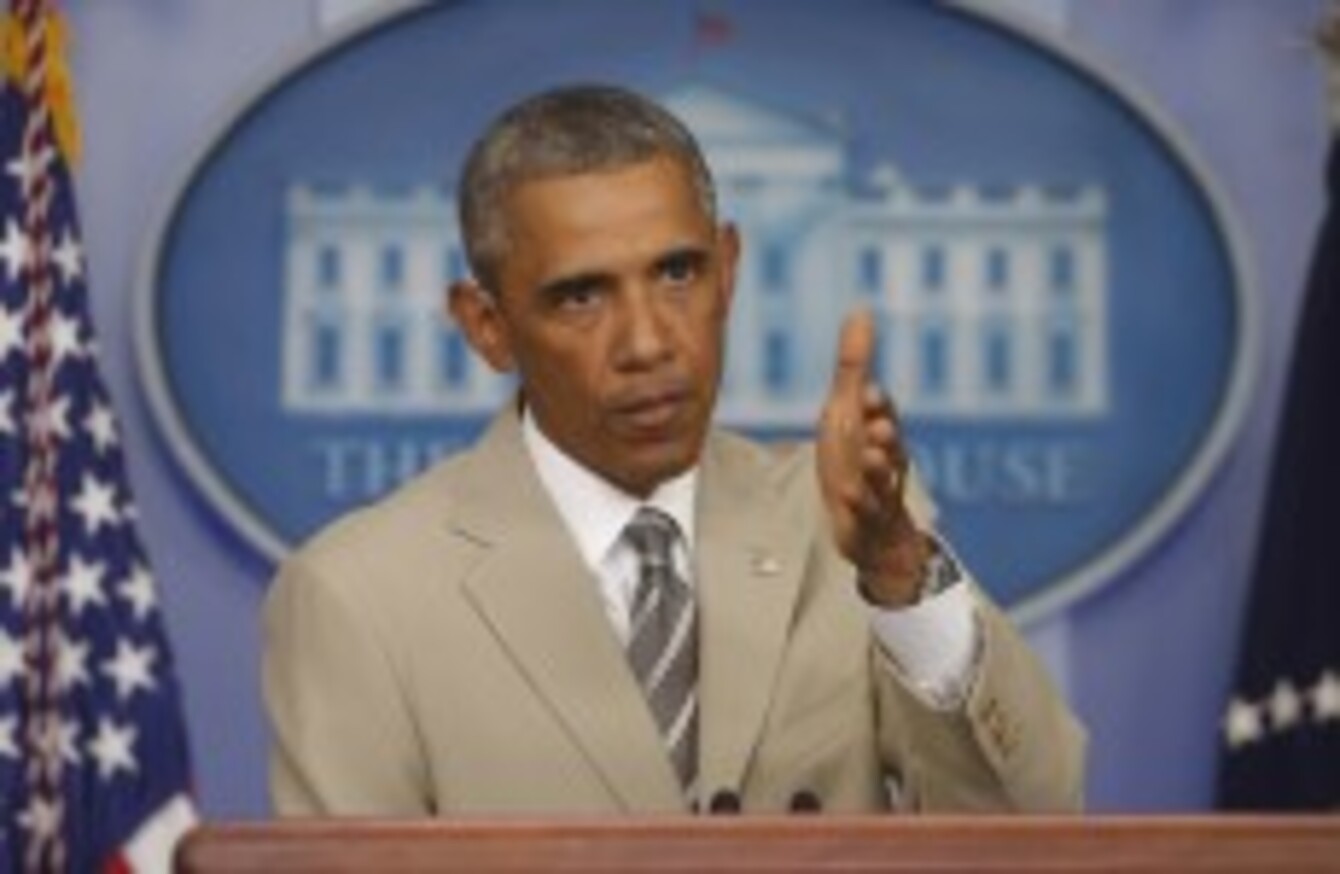 Image: AP/Press Association Images
Image: AP/Press Association Images
US PRESIDENT BARACK Obama said this evening it was plain for the world to see that Russian forces were fighting in Ukraine.
Obama said in a press briefing he planned to host Ukrainian President Petro Poroshenko at the White House in September to discuss the escalating crisis.
He said that ex-Soviet states now in NATO could expect a US military defence, but said such guarantees did not apply to non-alliance member Ukraine, even as he accused Moscow of fresh territorial violations.
"We are not taking military action to solve the Ukrainian problem," Obama said, but added: "Ukraine is not a member of NATO. But a number of those states that are close by are. And we take our Article Five commitments to defend each other very seriously."
Tan Suit
Speaking in the White House Press Centre, Obama's sartorial choices made particular waves on social media.
Syria
Away from what he was wearing, Obama said that there was no current strategy for tackling ISIS in Syria.
"I don't want to put the cart before the horse. We don't have a strategy yet," Obama told reporters, explaining that the US did not "have to choose" between Syrian President Bashar al-Assad and Islamic State jihadist fighters.